"What is the right time for my child to start playing football?"
A question that we often get asked by parents willing to enroll their young athletes in football.
Interestingly, if we look at some of the success stories, there is a wide range of starting ages which further adds to the confusion.
For example, Bhaichung Bhutia started at around age 6 in his village before he got picked up by Tashi Namgyal Academy, Gangtok under a SAI scheme. He spent several years training there before debuting for East Bengal FC.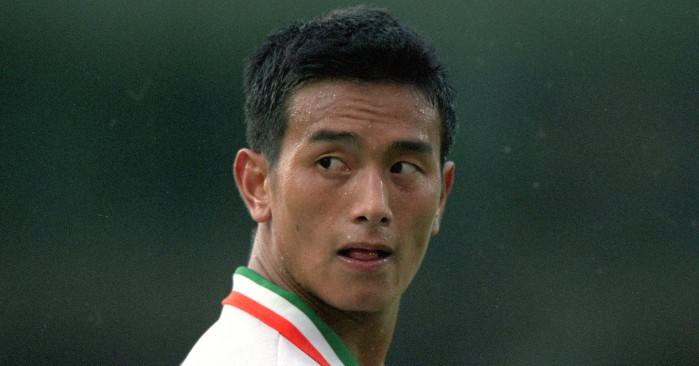 On the other hand, Sunil Chhetri started kicking about ever since he can remember, mainly with the help of his mother, a former Nepalese national football team player, and his father, an army man who was a semi-professional footballer. Sunil played semi-professional football with City FC and then debuted for Mohun Bagan AC when school ended. 
At the other extreme, BBFS graduates Gaurav Bora and Rohit Kumar, started pretty late at 12-13 years of age but still managed to become professional footballers as well as represent India.
So what really is the right age for a child to start playing the game so that he/she can maximise the learning outcomes?
The science behind the skill: The role of Myelin
How do individuals learn and master new skills?
It all starts with the brain. The communication channel of the human brain and nervous system is formed through a network of 100 billion tiny tree-like structures called neurons. Each 'tiny tree' or neuron is an information carrier.
The efficiency of our reactions depends on how quickly these neurons can combine and process external stimuli.
That's where the role of Myelin comes into the picture.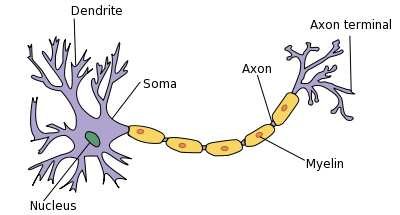 The Myelin sheath is a fatty tissue that protects the axon or the 'body' of a neuron. It acts as an insulation layer that prevents the information from leakage and accelerates the process of transferring information to other neurons. The thicker the Myelin sheath gets, the better and faster information gets transferred from one neuron to the other, resulting in efficient reactions to surroundings.
Myelination is fastest in infants and decreases with age
As per research, Myelination happens fastest during the first two years after birth. This rate slows down with age gradually and is believed to become negligible by adulthood. The process of Myelination in young children plays a pivotal role in the development of their motor skills, ability to learn, master, and retain information. If a child picks up a skill and devotes considerable time to it, the Myelin sheath becomes thicker, resulting in the faster passage of signals from one neuron to the other. This enhances the chances of gaining proficiency in a particular field. 
In other words, the thickness of the Myelin sheath is directly correlated to the volume of relevant activity undertaken by an individual.
Grassroots experts and practitioners say to start as early as possible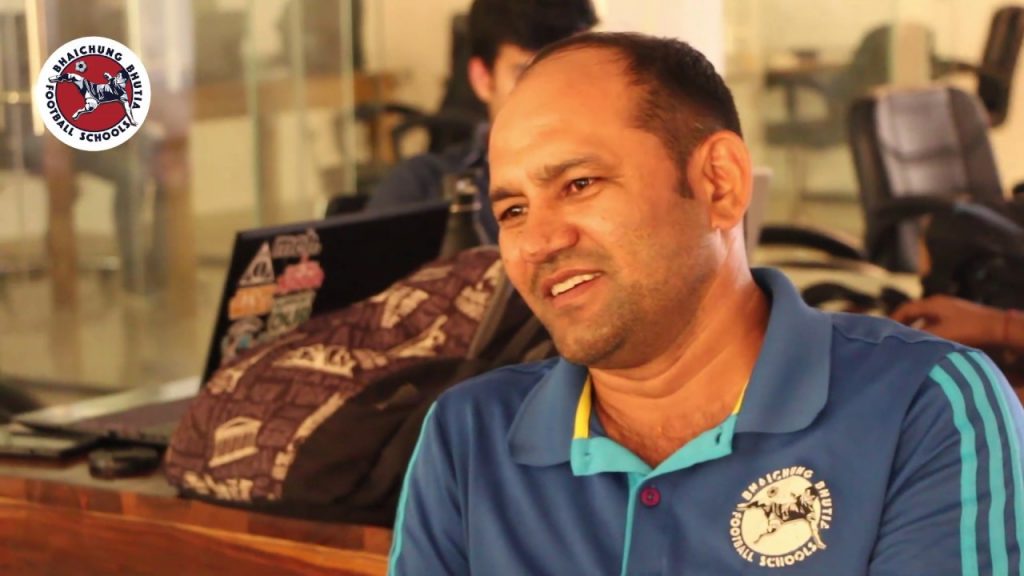 "The best time to start playing is as early as possible. Most processes tend  to be result-oriented, where there is too much focus on competition and physical training, which disrupts a child's liking for the game. 

It is essential to let the children develop a meaningful bond with the ball first. If they are not comfortable around the ball, it makes no sense to level up the coaching process,"

says Sunil Patwal, the Technical Director of BBFS. 
Football starts at home
According to Tom Byer, a grassroots football expert, the initial love for the game must start at home. Tom is a grassroots football veteran with a proven track record of helping Japanese and American football.
Children need to spend an adequate amount of time getting acquainted with football. A child's brain is 90% developed by the age of 6. Hence, if a child is comfortable with the ball before joining their first organized team session, it creates a significant difference.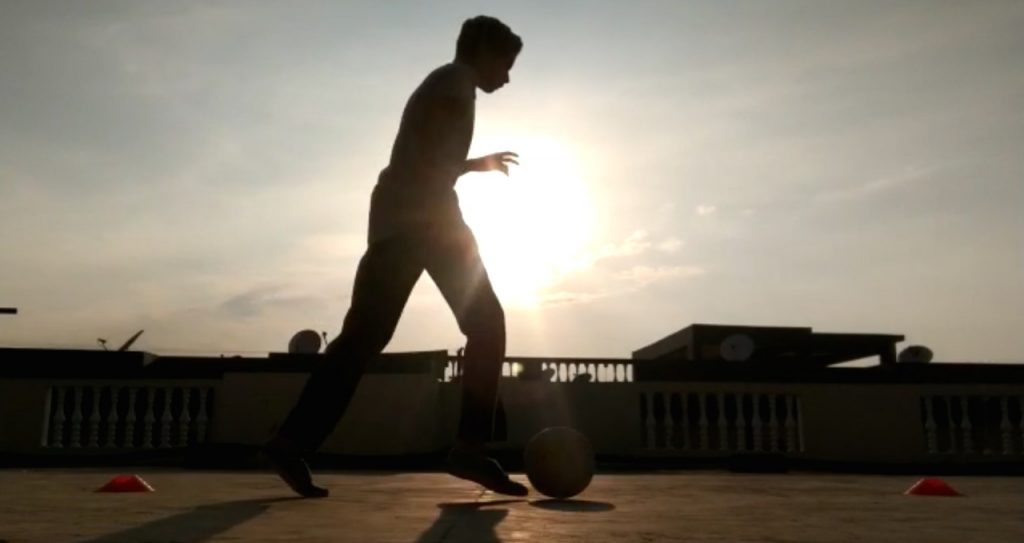 Parents also need to play a prominent role to achieve this, sparing 15-20 minutes daily to play around the home with their wards. The power of this interaction between a child and the parent creates an emotionally charged environment with deep learning and better memory retention.
There's also a 10,000 hours rule in football. If a player spends 10,000 meaningful hours learning a specific skill, which is approximately 20 hours per week for 10 years, they can have the best learning outcomes.
Globally, most football stars gained early exposure at home. They all fell in love with the ball first, which enabled them to learn and master the game faster.
How to start as early as possible
There are three foundational methodologies to start learning football in the early years:
Up to 5 years: Provide several footballs of different sizes and colors and scatter them around your house. Let your child kick about freely. Participate as a parent with the primary objective of making your child have fun without enforcing anything.
5-12 years: Allow children to play in local grassroots academies and Baby Leagues that focus more on unstructured play, ball mastery and less on winning matches. The idea should be to put zero performance pressure and instead let a child fall in love with the beautiful game. This will ensure that the child spends as much time as possible with the ball thus enhancing the Myelination in his/her body.
12-18 years: If the child shows promise in the game, enrol them in advanced groups/academies where licensed coaches define the curriculum. During this stage, the child can be introduced to competitive pressure in a controlled way. Children could join an academy which participates in AIFF Youth Leagues, the age-group national competition, and other state-level and international youth competitions. 
18+ years: By now, the child has attained adulthood and should be encouraged to train and play in open age-categories. Game-time becomes an important metric to gain the necessary exposure and confidence. And since professional sport is a high-risk and high-pressure career, having the right mentorship and career guidance also become critical.
All through the above, ensure to enroll the kid in an empathetic and compassionate academy (instead of ruthless) as young players need a lot of mental support throughout their careers.
Conclusion:
Football starts at home. The earlier one starts, the better their shot at success. Generally the earliest introduction happens through a family member. The early years should be all about learning through fun; hence unstructured play with no performance pressure are necessary ingredients. Parents need to let their children surround themselves more with a football during the initial days. Once they show progress, get them enrolled in an academy that could gradually start adding a bit of structure and focus on specific development parameters. All the while, keeping the individuality and interest of the child as top priority.
Read more about BBFS Residential Academy
Download enJogo, India's first football learning app on Android and iOS
Read Edition #9 – The answer to India's sporting culture problem
Read Edition #8 – From Football to Stanford
Read Edition #7 – Why India doesn't qualify for the FIFA World Cup despite its 1.4 billion people
Read Edition #6 – Beating the odds with Gaurav Bora
Read Edition #5 – Why are we building a sports company?
Read Edition #4 – Five ways technology can make you a better footballer
Read Edition #3 – Sports & Studies: Do they go hand-in-hand?
Read Edition #2 – Growing up with football | Kush Joshi
Read Edition #1 – Passion in the time of pandemic
Make sure you subscribe to the Dugout if you already haven't. Every Tuesday, The Dugout brings you a real-life story, learning, or experience that speaks about the happenings in and around the sports ecosystem.