Bhaichung Bhutia Football Schools (BBFS) is conducting trials in 100+ cities during the 2022-23 football season for its residential academies (boarding schools with football training). 
Through this initiative, BBFS aims to reach out to football aspirants across the length and breadth of the country in the next few months and select the best young players for the BBFS Residential Academy. 
Last Sunday, the 19th of February, our team visited Patna, Bihar, for the first time. Historically, sports in Patna are not well structured. The prominence of cricket is there, with the likes of Mukesh Kumar and Ishan Kishan putting the state on the Indian cricket map. But in football, there are no names to celebrate.
The reason, as the localities claim, is the lack of access to infrastructure, good coaches, and a well-defined pathway to pursue football professionally. 
During the trial morning, albeit having board exams the next day, 60+ footballers turned up in Harding Park, near Veerchand Patel Road to have a shot at joining BBFS Residential Academy.
"The players have put in efforts to make a mark. Due to a lack of access and good coaching, they are not groomed to play football on a national stage. However, if they are trained well, I see a lot of potential. It's a matter of access and the right guidance. We may choose some of the players to join our residential academy. And we look forward to coming back again," said Akshay Unni, the scout who was there. Akshay is a Technical Lead at BBFS.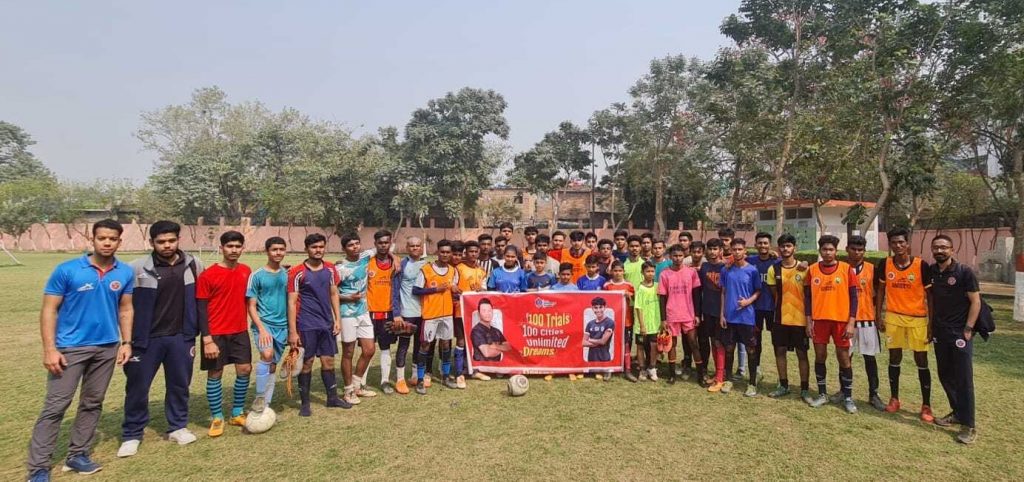 However, the scenario is changing. Patna's overemphasis on grooming youngsters to join the civil services and other government jobs is seeing a gradual shift. In one such instance, the parents of two boys claimed they would like to see both their sons pursue what they love. 
"For us, we understood Dhanraj doesn't have an interest in academics. Since childhood, his inclination towards sports, specifically football, has been immense. I make it a point to take him to practice sessions every morning and see his progress. But we are not satisfied with the state of sports here. The focus is limited, and opportunities are scarce. When we got to know from one of our relatives that BBFS is coming to Patna, we wanted to take him. We are glad that organizations like yours are taking the initiative to travel here and give our children an opportunity. I want my son to get a pathway where he can pursue football at the highest level," said Rajneet Singh, father of 11-year-old Dhanraj.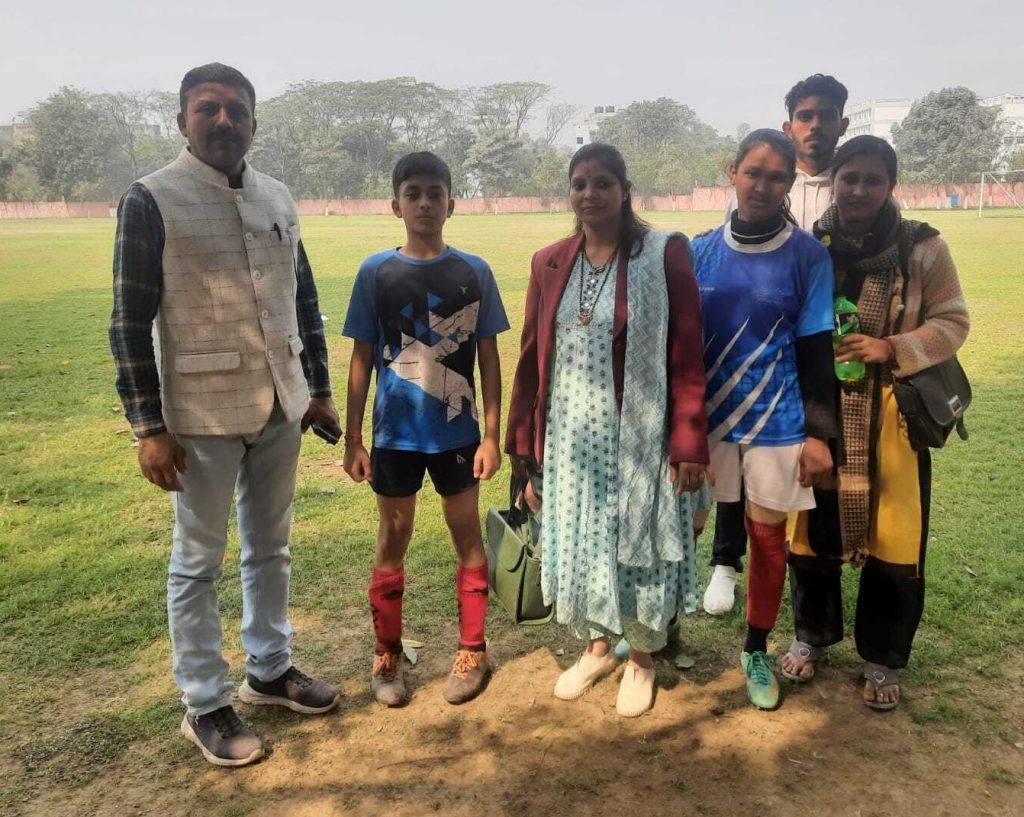 Through the pan India trial campaigns, BBFS aims to reach out to every football-loving individual and provide a shot at success. Over the years, BBFS provides equal playing opportunities and a well-defined pathway to play professionally. Till now, 18,000+ footballers trained at the non-residential (after-school program) and residential academies in 60+ BBFS centers.
BBFS is India's largest football academy and already provides over INR 2 Crores worth of scholarships for talented footballers under its residential program. There are opportunities to gain up to 100% scholarships covering academics, training, food, lodging, and competitive exposure.
The first round of trials kicked off in September 2022 and will continue till the end of March 2023. The team will be traveling for trials in Maharashtra and Assam this week.
Be part of India's largest football trials – #100Trials100CitiesUnlimitedDreams. Download enJogo from Android or iOS, and register now.
Read the last five editions from The Dugout:
#66 Excelling with both Cleats and CLAT
#65 Through the eyes of young Amaya
#64 BBFS Residential Academy invites applicants for academic year 2023-24
#63 From Kerala to Garhwal via Delhi: the Journey of Coach Akshay Unni
#62 Bhaichung Bhutia Football Schools launches its franchise program and invites partnerships across the country