"Success is no accident. It is hard work, perseverance, learning, studying, sacrifice and most of all, love of what you are doing or learning to do" – Pele
Meet Indu Sharma, a 26-year-old player, coach, sister, and mentor. Indu's journey so far is no less than a fairytale. While planning a career in the medical field, little did she know that fate had other plans.  
Indu started playing football in Sacred Heart School, Chandigarh, in 2010. Since the early days, Indu was acclaimed in sports and academics. In fact, she was even featured by local newspapers for her achievements.
"I always tried to balance academics and sports. I had a keen interest in both but wanted to become a doctor in the initial days," said she.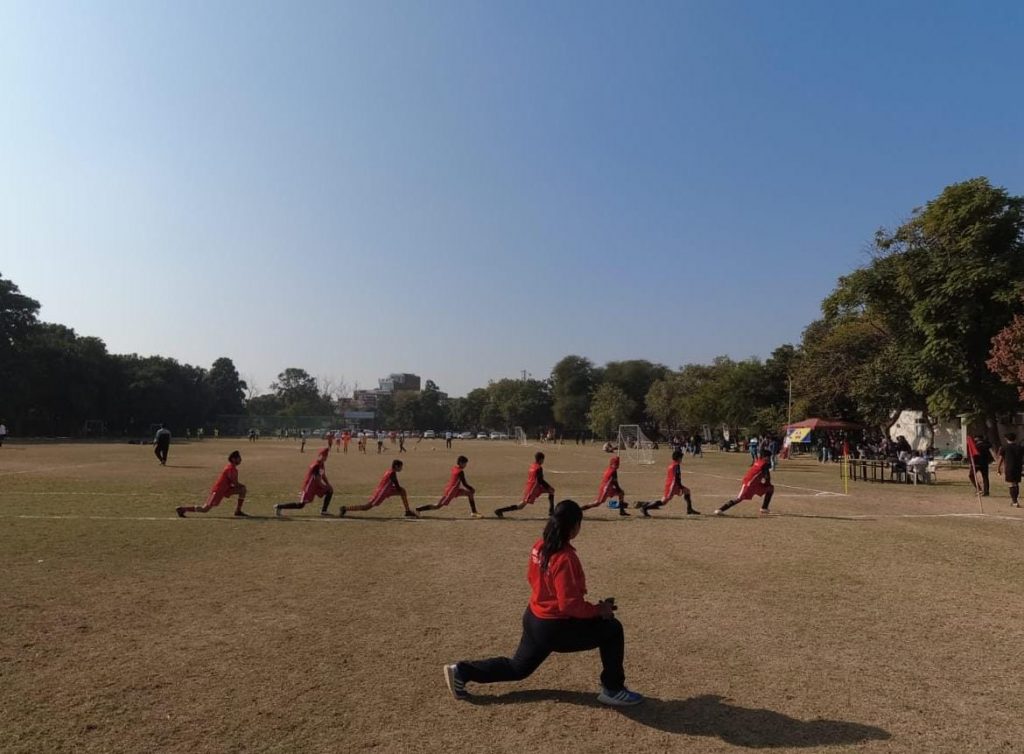 As days passed, young Indu was gearing up to leap. By the time she reached Xth, Indu had faced her lowest point. Her father, the sole breadwinner of the family, left for his heavenly abode, leaving behind a family of five members, including Indu's grandmother, mother, and the two sisters.
Indu had to stand firm. She had to support the family.
"Based on merit, I was granted scholarships from the school and later in college. The passing away of my father left us in a state of shock, and it took us a lot of time to settle. My mother could not continue her education when she was young, so it was difficult for her to support us.
However, my mother transformed herself. She did odd jobs to provide for us. Despite extreme challenges, our mother always wanted us to follow our hearts. She supported our education and helped us pursue our dreams," affirmed Indu.
The selection year
After Xth, Indu opted for the science stream. While preparing for medical school, she continued playing football. Eventually, her routine became tougher.
"After Xth, the first challenge for me was to continue my studies. I didn't want to neglect my future. A lot depended on my decisions. My family motivated me to pursue science because I was good at academics. Each day, I would wake up at 4:00 in the morning, go for tuition, and then attend my practice sessions. After that, I attended my school classes and again went for sessions with the local football academy. After practice, I joined tuitions.
Those days, I had no time to stop and rejuvenate. Each day passed like a blink of an eye. By the time I reached home, it would be way past 22:00, and I had no energy left," quipped Indu.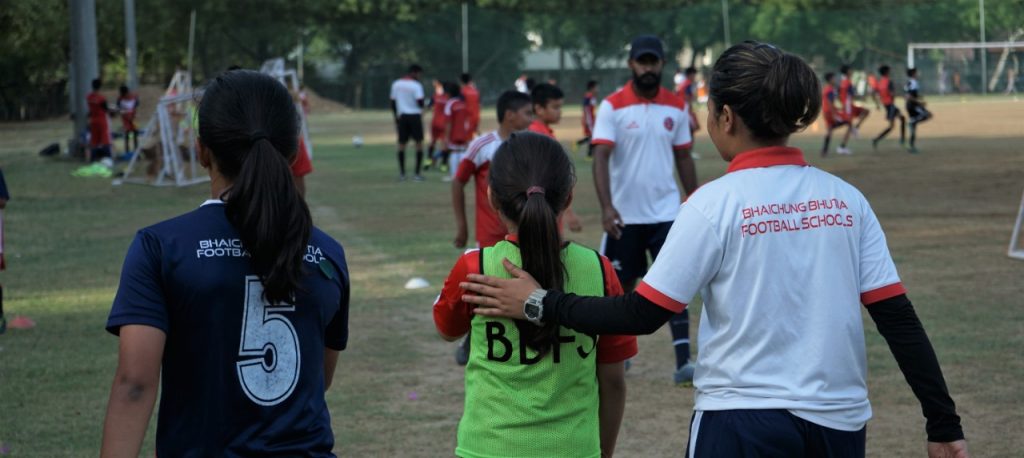 Indu was soon at the crossroads of choosing between studies and sports. Luckily for her, the decision was solely based on what she wanted. Football won, and she shifted her stream. Indu enrolled for a Bachelor of Arts degree with a scholarship.
"The first year of my medical preparation was very hard, and it is difficult to balance other priorities if someone aspires to become a doctor. My mother insisted that I followed my heart and chose football," said Indu.
A life-changing event
Indu's college selection was based on her football and academic merit. She received a scholarship to continue her education.
"My school team was one of the best in Chandigarh. We were a dominant unit and won multiple gold medals. We played open-nationals, sub-junior national, and junior nationals. When I started, I was not the best. I did not get enough playing opportunities, and getting into the first XI was difficult. Gradually I improved and made it to the first team. My performance on the pitch helped me acquire a scholarship for my higher studies," informed Indu.
While at college, football took a backseat, and Indu realized that her institute had no women's football team. According to her plans, pursuing football at the highest level seemed an uphill task.
Indu took the onus to promote football in her institute and went on to build the first team for women. She coached the team, played in reputed tournaments, and made a name for herself.
"While at college, I used to do corporate events as an anchor to earn money and support my family. But football was of utmost priority for me, and I was determined to make a career in football. We coached our college's first women's football team and played well. That's when I grew a knack for coaching and helping others grow," said she.
During her final year, Indu was contacted by a batchmate for the Chandigarh Football League (CFL), a yearly competition organized by team Bhaichung Bhutia Football Schools (BBFS). She agreed to volunteer and work with the team. After the project, she was contacted to join them as a coach.
She accepted. A new chapter began in 2017.
"When I was asked to join BBFS as a coach, it was a unique situation. Before this, I had no formal experience or coaching expertise but a knack for it. During the Chandigarh Football League, I had a great time with the youngsters and their parents. At the time, BBFS required a female coach for grassroots training at a new center, and BBFS contacted me. That is how my journey in coaching began," informed Indu.
Indu achieved multiple laurels with the teams she managed and improved her abilities. Within five years, Indu now leads a team of coaches and has shifted to coach education, imparting her knowledge to aspirants. As of today, Indu is one of the most recognized BBFS coaches in Chandigarh and is helping develop new coaches.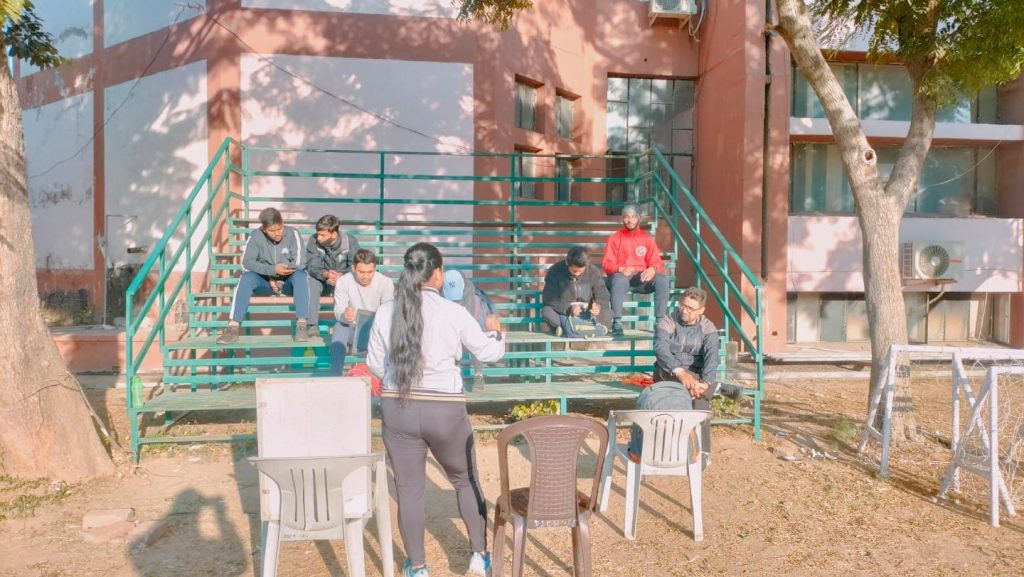 "Her motivation, energy, and transparency are outstanding. Indu is not afraid to take a stand and learn. She interacts well with the parents and students. Coaching the grassroots kids is about building trust, and she performs the role exceptionally. I feel her potential is huge, and she has a long road ahead. Looking at Indu's progress, I am confident she will achieve greater heights," quoted Ankit Arora, the COO of enJogo – BBFS. Ankit took Indu's final interview before her selection into the team.
Indu's long-term aspiration is to revolutionize the coach education space and work to develop the grassroots sports ecosystem. Recently, she groomed her younger sister to join BBFS as an intern and is working to develop her skill sets.
Read more about BBFS Residential Academy
Download enJogo, India's first football learning app on Android and iOS
Read the last five editions from The Dugout:
#41 Let us talk about football nutrition
#40 A cricket legend's blessing for next gen footballers
#39 Importance of Coach Education
#38 Football's loss is Industries' gain