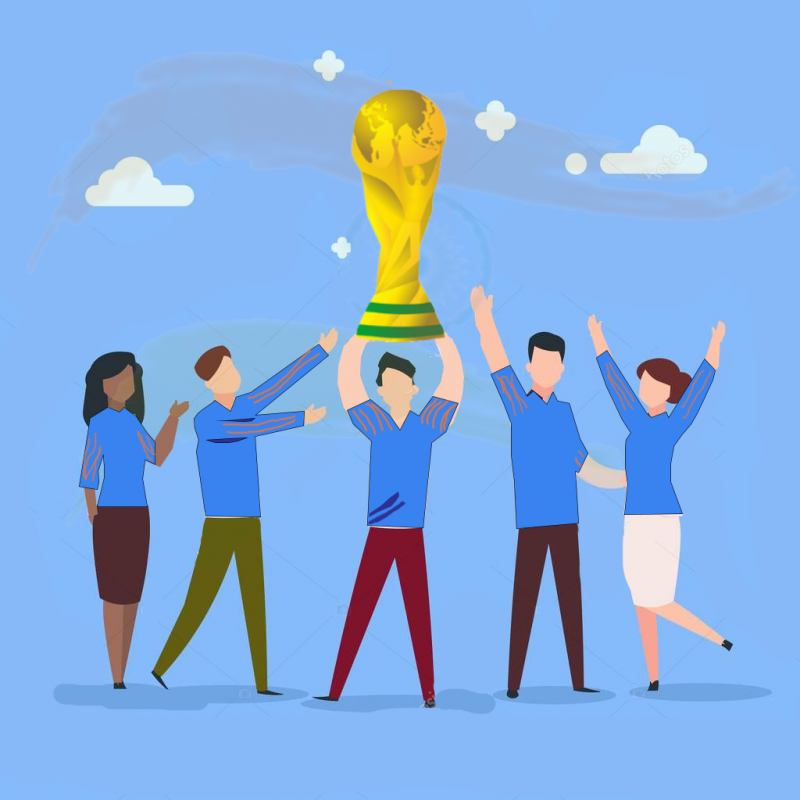 8 in 10 players drop out by 18 years of age
Millions of aspirants take up football in India as kids. However, research shows that over 80% of them drop out by the time they become 15-18-year-olds. The main reasons are known to be academic pressure and the lack of opportunities in sports.
But an athlete could take another five years to peak
"It is unfair on children that they have to make a career choice at age 15-17. Talking about conventional careers, even at the age of 21, most people are not ready to enter the professional world," says Kishore Taid, CEO of BBFS and enJogo, on whether showing no signs of success in sports within 15-18 years is a sign of failure.
It is not a child's play to perform at the top level against robust athletes. The average age in India for a player to debut in professional sport ranges between 21-24 years. That too depends if the athlete has desired skills, guidance, and the right attitude to reach the pinnacle.
A vibrant culture is more important than infrastructure and quality coaches for early initiation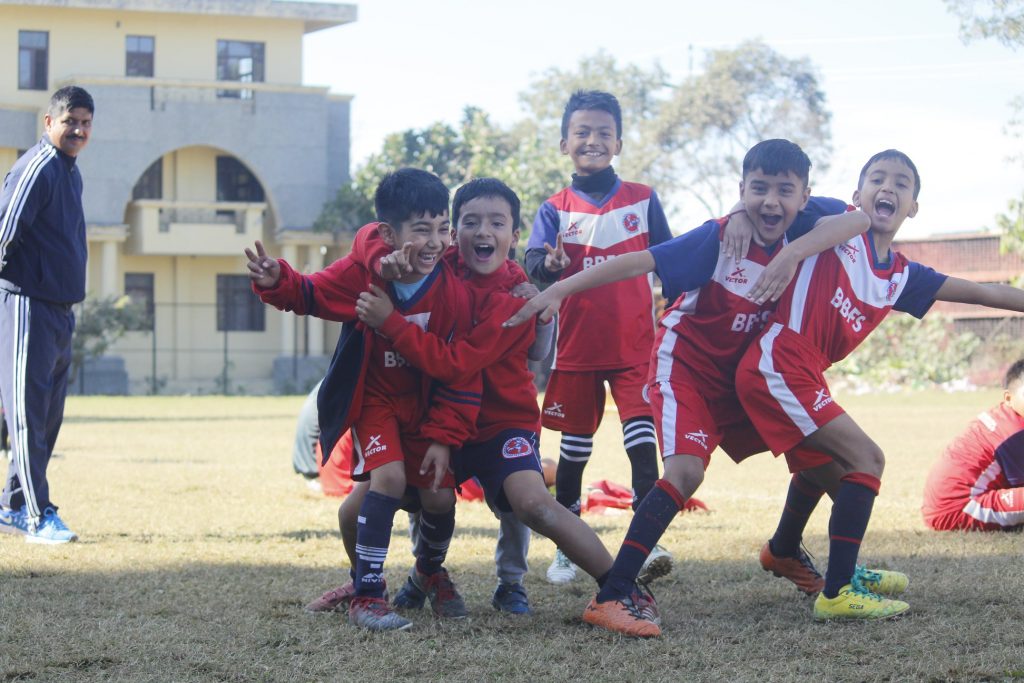 As Taid would explain, you need a culture that fosters inspiration to play. Instead of focusing on technical aspects, the fundamental element of a sporting ecosystem is to create conducive environments for children to play.
"It's not about developing the coaches, infrastructure, etc. Most schools have grounds, but the management just doesn't like neighborhood children coming inside the campus and playing post-school hours."
Children learn and pick up skills from their surroundings
"You've something known as the birth-place effect in sports, which states that the place of birth determines the sport a child picks. A large study in North America, Denmark, and other countries found that expertise in sports results from access. Going to a school with great access to table tennis increases chances of becoming an elite paddler," explains Richard Hood, Head Coach of FC Bengaluru United and former Head of Youth Development at the All India Football Federation, during our recent conversation at the enJogo Play Better Podcast.
"It is more about creating a culture, engaging the children, and facilitating them to have fun. The more they compete, the sharper they become. The need of the hour is a holistic approach where kids, parents, and friends can enjoy together. It will change the future of Indian sports." says Taid.
Richard Hood agrees.
So, how can we produce athletes for the future?
Age-appropriate opportunities are crucial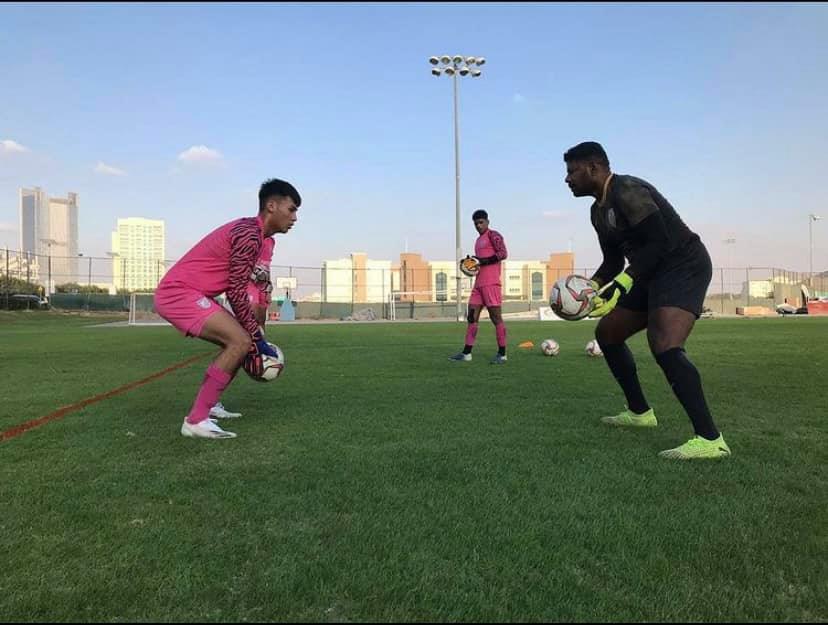 With a wide range of organized sports now available to children, families need to make sound decisions about what athletic activities are appropriate, based on an individual child's developmental stage, personality, and physical ability.
Having the right approach and methodology is essential for our future athletes to compete at the highest level. Because in elite sports, every millisecond can be a differentiator.
"Parents wouldn't enroll their child in a school that didn't have trained teachers. So it makes no sense to allow their child to play on a team with a volunteer coach who has no professional training in working with a group of children," says John Engh, chief operating officer for the National Alliance for Youth Sports, a leading advocate for positive and safe sports and activities for children, based in the US.
Developing future players for Indian Football
The Indian football federation has worked on a strategic approach to develop future footballers in recent years. Their concentrated focus on baby leagues, youth leagues, and grassroots development have helped spread the message.
The introduction of the Baby Leagues especially holds promise if executed well to nurture the grassroots ecosystem in India. The concept of the Baby Leagues is to create a conducive culture where children can engage with football from the tender age of five.
"The idea here is to associate a kid with a team for a season-spanning 8-9 months each year. It is about inculcating the game as a part of a child's lifestyle, which revolves around social and personal life complementing academics and other activities. The vision remains to make football an active part of the lifestyle and create future stars in the process" explains Richard Hood, an important member behind the conceptualization of AIFF Baby Leagues in 2018.
Rejection can be an enabler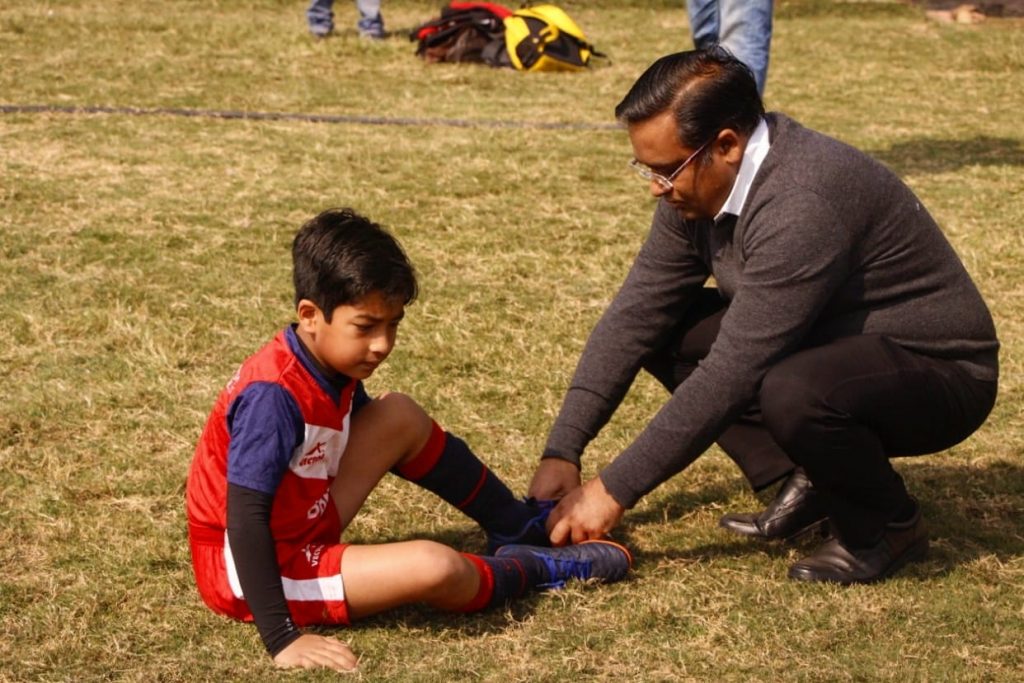 Children benefit from organized sport, as research by the American Academy of Pediatrics (AAP) on Sports Medicine and Fitness reveals.
Exposure to organized sports builds confidence, social interaction and boosts physical fitness. However, getting too much exposure at an early stage can ruin athletic competence.
"Expecting them to train early, train hard is not helpful to young kids," says Valasek, a primary care physician who specializes in sports medicine and pediatrics. "The risk of too much, too fast is not only injury but also a damage to their esteem." she denotes.
The journey to becoming a pro athlete is long and arduous. It happens with initial rejections, setbacks, and other said challenges. Rejections also occur due to the cut-throat competition in elite sports. Losing and winning matches at regular intervals can help prepare young adults for the uncertainties in the world.
Young athletes need mental and social resilience to help minimize mental stress. And parents and coaches can build the right support system for such aspiring players.
Perseverance Pays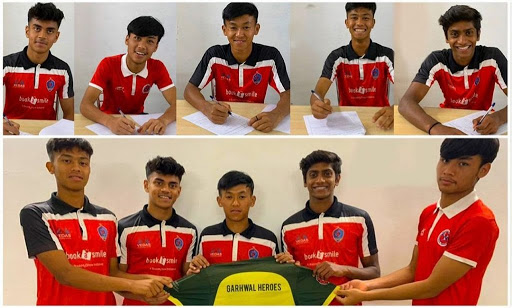 A structured pathway with enough competitive matches at local, regional, and national levels helps to keep the youth players engaged. At the same time, the lack of it results in them dropping off.
Recently, five BBFS Residential Academy players – Karthik, Atharv, Carlos, Lionel, and Rohan – signed contracts last year with Garhwal Heroes FC, which played in the I-League 2nd Division.
These players, aged 16 to 18, represented Garhwal Heroes at the 2nd Division I-League Qualifiers in Delhi from 18th to 31st July 2021.
Of these, debutantes Carlos Pao (17) and Karthik Panicker (18), who waited for this moment for four years, performed exceptionally to help win matches for Garhwal FC.
These are the moments for which we work in sport.

Dying minutes.

Two goals down.

Exactly when 17-year-old Carlos Pao decides to burst onto the scene.

First, he dribbles through four defenders to set up the first goal. pic.twitter.com/FPGgaMazUE

— Kishore Taid (@taidk) July 27, 2021
These kids were part of a specialized sports curriculum from age 13 at Vedas International School, a BBFS Residential Academy. They went through a rigorous sports curriculum that blended with formal education.
Each year, the athletes participated in 30+ competitive matches, which included international exposure. The boys were also monitored from a young age and evaluated during each quarter.
"It is essential to stay in the system. There's a whole concept of talent meets trauma. You need to be rejected, undergo stress mentally and physically. Your ambitions will always be challenged by anxiety. So you need to persevere your way through, even if things are not happening as planned." concludes Richard Hood.
Read More about BBFS Residential Academy.
Download enJogo, India's first football training app on Android and iOS.
Read Edition #6 – Beating the odds with Gaurav Bora
Read Edition #5 – Why are we building a sports company?
Read Edition #4 – Five ways technology can make you a better footballer
Read Edition #3 – Sports & Studies: Do they go hand-in-hand?
Read Edition #2 – Growing up with football | Kush Joshi
Read Edition #1 – Passion in the time of pandemic
Make sure you subscribe to the Dugout if you already haven't. Every Tuesday, The Dugout brings you a real-life story, learning, or experience that speaks about the happenings in and around the sports ecosystem.