"He takes every game very seriously and gives more than 100%. It is one of the foremost reasons he picks up injuries. However, injuries have never bogged him down. Through challenges, I've seen him rise. And that's what makes me the proudest father,"

Mr. Vinit Shetty, father of Shlok, a BBFS Residential Academy student at Barnes School & Junior College.
Growing up in Andheri, Mumbai, Shlok's liking for the game began as a 6-year-old. As a child, as his father would say, the favorite toy in his playing closet would be a football.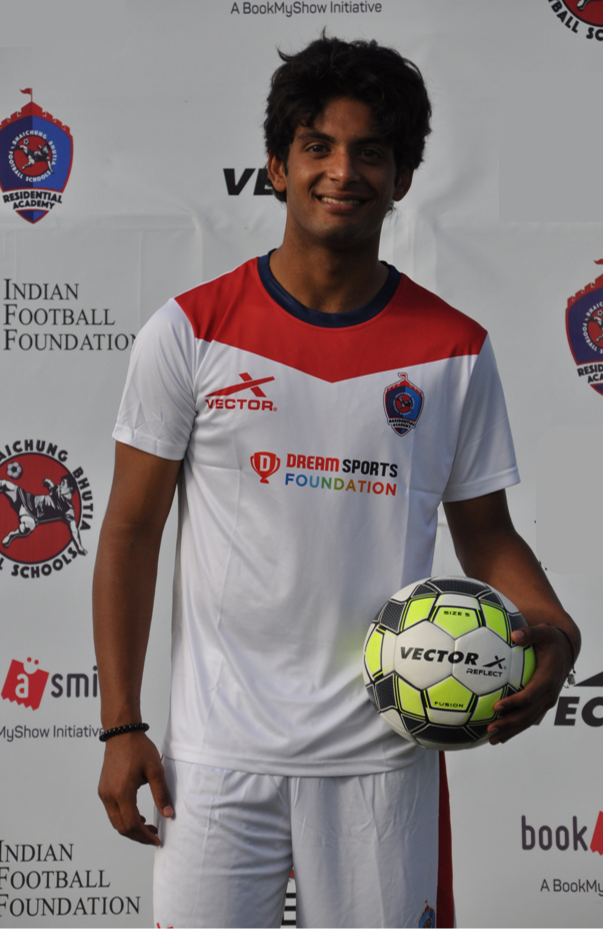 Reminiscing early days with football
"Shlok was in his Vth standard when he joined a nearby academy. But there was no consistency since his schooling hours were quite long. His school lacked opportunities, and he wasted precious hours commuting and trying to juggle sports and academics." says Mr. Vinit.
"When I started, my parents were a bit skeptical and wanted me to focus on my studies. My school was also far; hence it became strenuous for me to balance football and academics. It was complemented by severe injuries, which halted my development." quotes Shlok.
When Shlok joined an academy at age 13, he showed early signs of progress. However, he picked up a dreadful injury that sidelined him from the field for ten months within two years. While playing a practice game, he collided with an opposition player, resulting in a critical vein rupture on his feet. The incident happened last year when his Xth boards came knocking. As he grappled with the injury and appeared for the exam, the pandemic occurred.
"He was playing for an MDFA team, and he had a good few games. Many coaches applauded him for his performance and came to me talking about his future. But soon, he picked up a horrific injury. Until he recovered, Shlok had to sit for his boards. Once he finished with the exams, the lockdown was imposed. For an active child like Shlok, doing nothing seemed to have taken a toll on his mind." recalled Mr. Vinit.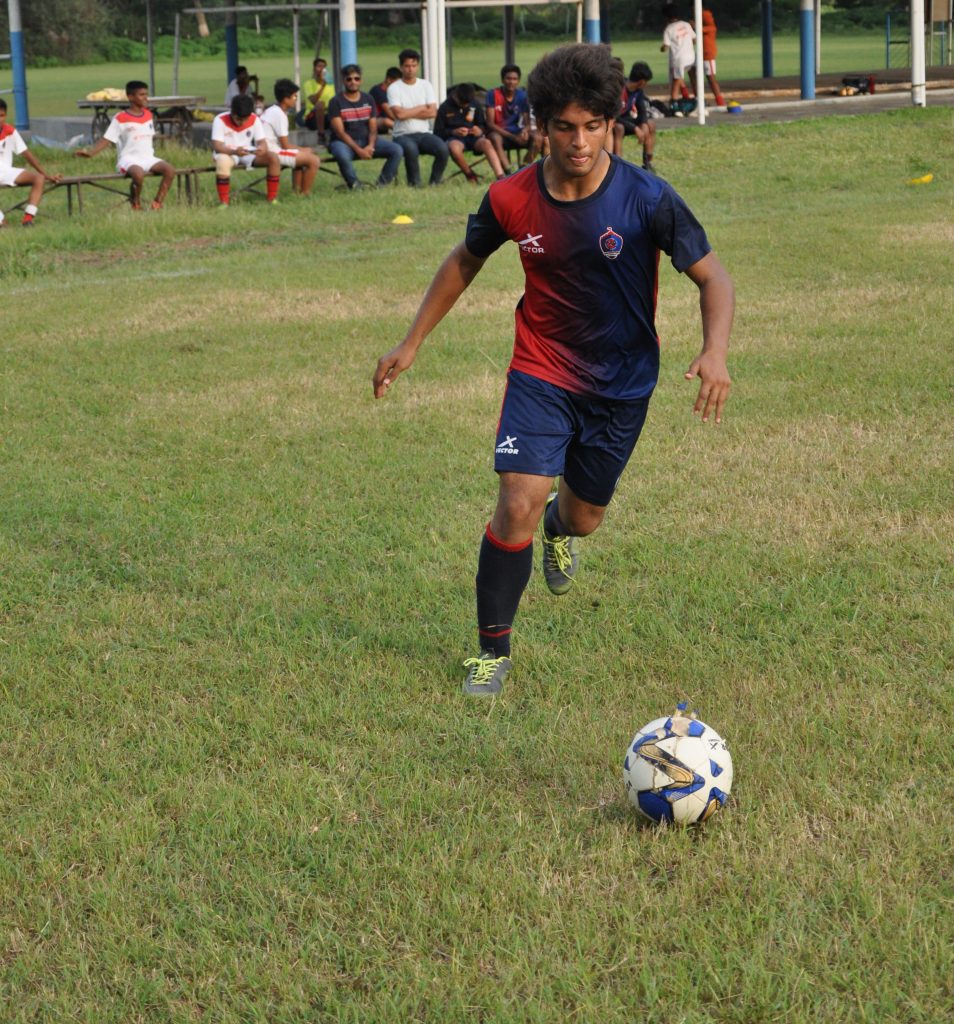 Bidding farewell to the comfort zone to start afresh
By the time Shlok recovered and appeared for his boards exams, he sat down with his father to discuss his future in the game.
Mr. Vinit had made up his mind to provide Shlok an opportunity he deserved.
"Until class Xth, we let him continue here. After he finished his boards, we decided to get him enrolled at a residential academy. I believe academics are important, but sacrificing something you love just for good grades makes no sense to me. A residential academy has better facilities and expertise to develop players." apprised Mr. Vinit.
Shlok traveled to Bangalore and joined a local residential academy in 2020. He played the state league there but soon started to face challenges due to the pandemic. Shlok was unsatisfied with the training sessions, nutrition, and other facilities provided to him. When he returned, things turned negative, and he ended up in a troubled mental state, questioning his abilities.
"Until December 2020, we were not aware of the off-field problems Shlok faced. He was in a disturbed mental state and ended up in a tussle with the management. Finally, after the faculty complained to us, he opened up and talked about the challenges he endured. I sat with him and had a long discussion. Eventually, he was convinced to restart," tells Mr. Vinit.
Shlok returned to Bangalore and spent a few months there. He started finding his feet, but the issues persisted. Despite repeated attempts, he struggled to cope. Shlok finally parted ways and came home with a heavy heart in March 2021.
Although, he perceived this setback as a new possibility. Shlok wanted to prove a point to himself. He has thoroughly transformed since he returned to Mumbai.
Challenge accepted
As Shlok's dad would say, he completely changed himself physically and mentally amid the second lockdown period. Not only did he focus on training, but he made it a point to let go of any distractions.
"He has a huge gang back here in Mumbai. He could have gone back to a life where he would chill with friends and go out on dates. But he chose a different pathway. The next three months that followed was Shlok's transformation period. He developed a rigorous routine that entailed training from 5:00 AM, eating healthy food, and sleeping well. Instead of taking a rickshaw, he would cycle to a destination, restrict himself from junk food, and do whatever was deemed necessary.
Since grounds were locked, Shlok joined an MMA class to uplift his fitness and mental levels. Honestly, I was astonished to see the level of grit and determination he underwent," exclaims his father. 
After the second lockdown was eased, Shlok made up his mind and affirmed that there's no looking back. He wanted to give his passion a serious opportunity and embarked on his latest sojourn with uplifted spirits.
"We started searching for a better residential academy because we felt Shlok needed proper guidance. Fortunately, we found BBFS.
I made it clear for Shlok to enjoy his game as he went to BBFS this year. The more you love what you do, the better you will get at it," said Mr. Vinit.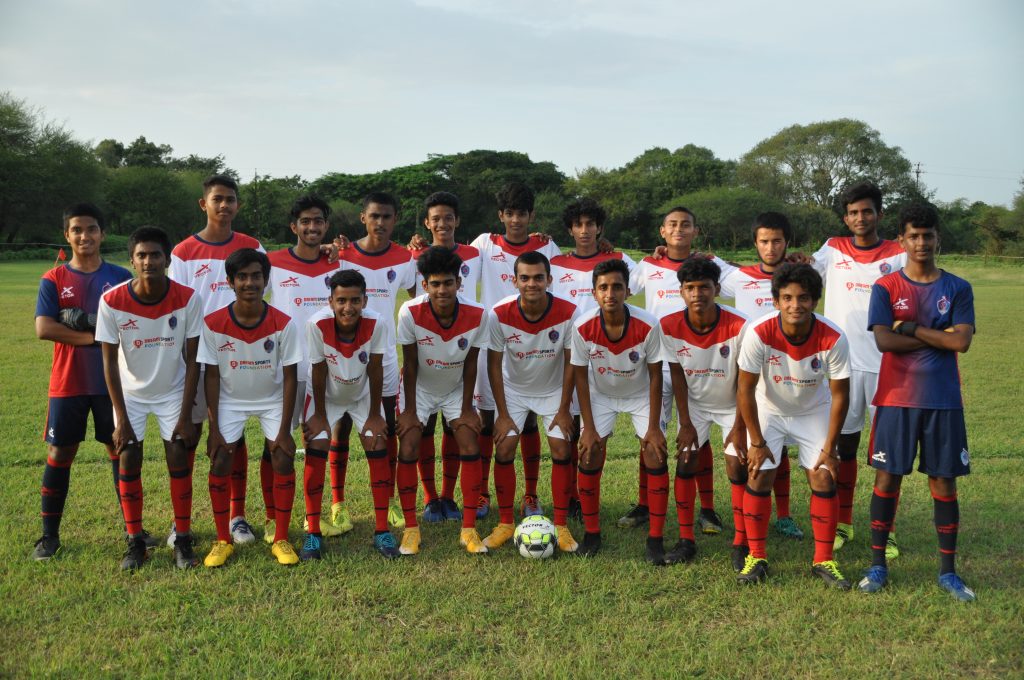 Ever since Shlok joined BBFS residential academy in June, he has been a changed man and brings an aura that motivates others.
"My first meeting with Shlok was during an online session we had organized for the boys. From the start, he looked like he meant business. Extremely hard working and a focused lad. His commitment is not restricted to the physical preparation that we do in sessions. But I'm thrilled to see his mental preparation.
Shlok would contact me to clarify doubts and ask for feedback. He had no apprehensions about connecting with a new coach right after the first interaction. It speaks volumes about his willingness to learn and commit to his football development.
He settled in real quick and looked like a natural leader within the group, engaging with his teammates and helping out student-athletes who had their first experience of staying in a residential academy." says Nikhil Khunteta, Technical Director of BBFS residential academy, Nashik.
"I joined BBFS residential academy with the sole purpose of improving myself. I am ready to make any sacrifice for it. In a residential academy, everything revolves around football. You have morning and evening training sessions, a balanced diet, and guidance from professionals. Our coaches are very supportive.
It's a new life here at Barnes School & Junior College. This is a 100-year-old school, and it has its tradition. Everyone is incredibly proud of the institute, and that is the best part. I am loving my time here and intend to better myself each day." said Shlok.
Moving forward, Shlok's short-term goal is to perform well in his XIIth boards. He wants to play for Garhwal Heroes FC, a sister concern of BBFS playing in the Delhi senior division league. Talking about the future, Shlok intends to enroll at a reputed university through sporting merit and represent the National team.
"My parents are very passionate to see me do well in football. Especially my father. He has made a lot of efforts to make me realize my dreams, and I want to make him proud," tells Shlok.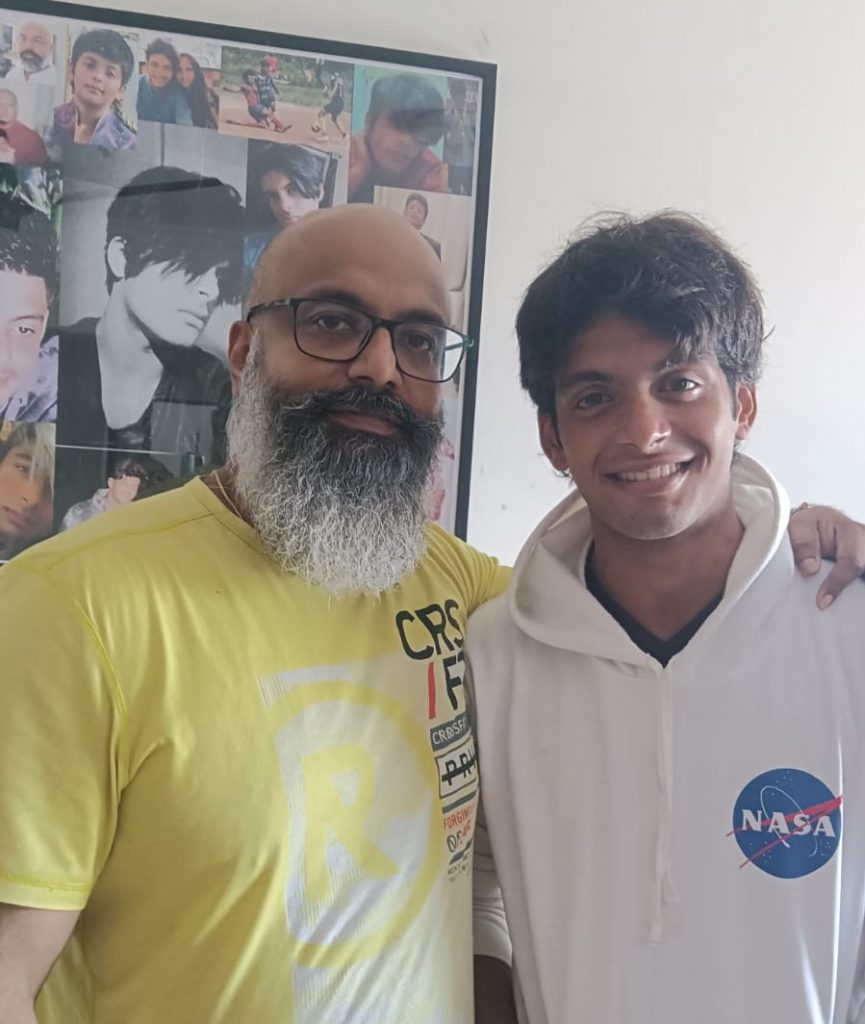 "Play with passion and enjoy your game. It is not about being the best player. Multiple factors are out of your control. There can be injuries, mental stress, and many other instances which can combine to make you fail.
We do not want Shlok to take any pressure. So no expectations on winning accolades or getting selected for clubs. We want Shlok to enjoy his playing days and maximize learning. If he's happy and grows up to be the person he always wanted to be, that's more than what we can ask for as parents," concluded Mr. Vinit.
Read more about BBFS Residential Academy
Download enJogo, India's first football learning app on Android and iOS
Read Edition #10 – The right age to start kicking
Read Edition #9 – The answer to India's sporting culture problem
Read Edition #8 – From Football to Stanford
Read Edition #7 – Why India doesn't qualify for the FIFA World Cup despite its 1.4 billion people
Read Edition #6 – Beating the odds with Gaurav Bora
Read Edition #5 – Why are we building a sports company?
Read Edition #4 – Five ways technology can make you a better footballer
Read Edition #3 – Sports & Studies: Do they go hand-in-hand?
Read Edition #2 – Growing up with football | Kush Joshi
Read Edition #1 – Passion in the time of pandemic
Make sure you subscribe to the Dugout if you already haven't. Every Tuesday, The Dugout brings you a real-life story, learning, or experience that speaks about the happenings in and around the sports ecosystem.