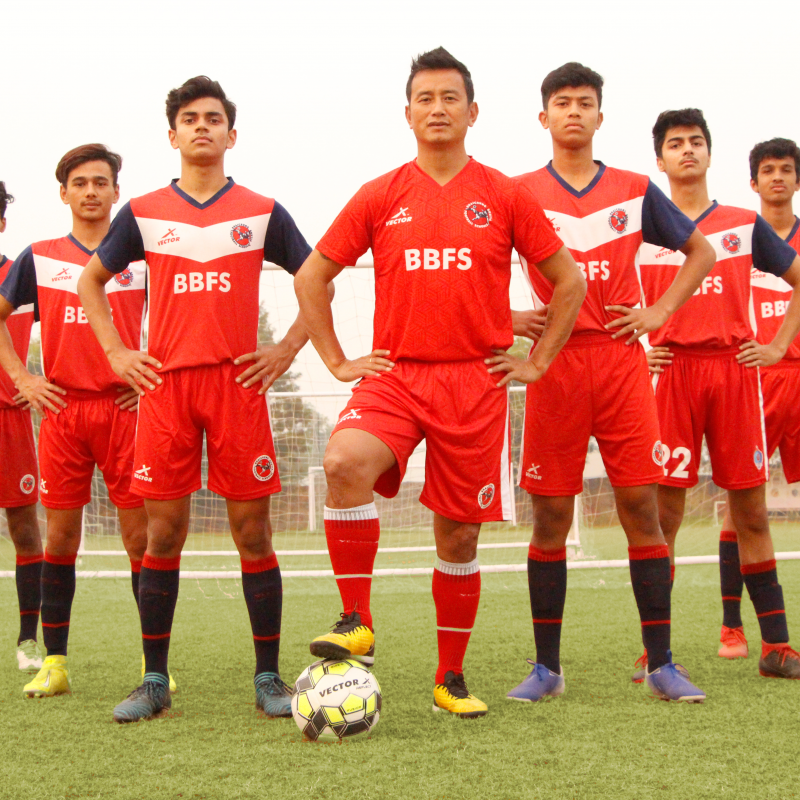 Bhaichung Bhutia Football Schools (BBFS) is inviting applications for its residential academy program spread across India for footballers aged between 9-18 years. 
BBFS Residential Academy is a one of its kind boarding school program with excellence in football. The residential academies are spread across five regions in India – Delhi (Vedas International School), Maharashtra (Barnes School & Junior College), Meghalaya (Assam Rifles Public School), Karnataka (Maharishi Vidya Mandir), and Kerala (Peeves Public School).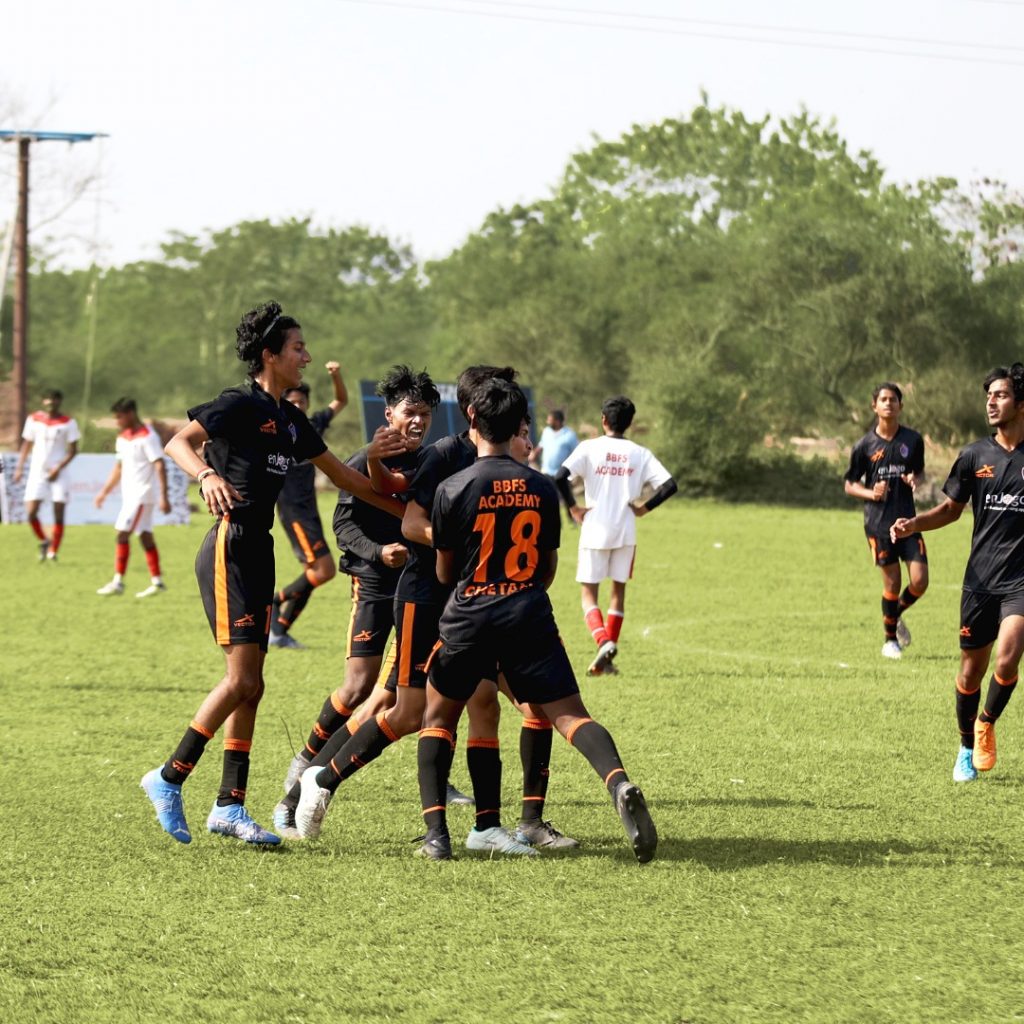 With state-of-the-art academic and sporting facilities, BBFS Residential Academy provides a unique experience to budding players and propels the sporting ambition of each individual.
Building the IITs of Indian Football
The problem starts with grassroots-level sports. In India, millions of children take up sports in their early years. However, by their teenage years, there is a steep dropout rate. According to a PwC survey, more than half of the people digress due to a lack of proper coaching, curriculum, or infrastructure. These factors are coupled with India's uncurbed emphasis on academics.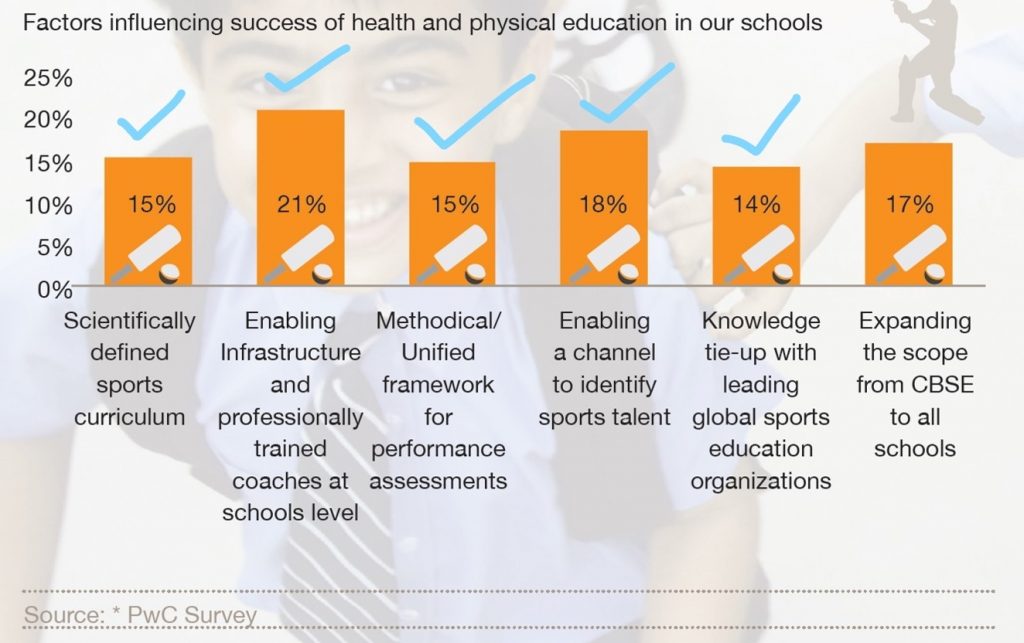 What the above survey points to is an absence of a countrywide sporting culture resulting in the lack of the right environment and necessary support systems.
So how do we develop culture? It is a complex question to answer and may take decades to take effect. What then could we do in the meantime to dramatically improve our sporting outcomes?
Our hypothesis is that a residential campus model could substitute for the widespread sporting culture that our country lacks. It is much easier to simulate the right environment within a campus than across a whole district, state, or nation. Much like the IITs and IIMs, which created a culture of academic merit in the absence of an appropriate ecosystem elsewhere in the country, residential schools of sporting merit could help us achieve global excellence faster.
Fuel your football dreams with a curriculum designed by the champions
The BBFS coaching methodology was designed by Football by Carlos Queiroz – an initiative by the Portuguese football great Carlos Queiroz (Former Head Coach of Real Madrid, and Assistant Coach at Manchester United when Cristiano Ronaldo was a part of the team) in 2010. Since then, with the latest advancements, the in-house coaches facilitate the training sessions of the young footballers. 
Every student-athlete participates in 30+ competitive matches in a season and gets the opportunity to play in state, national and international tournaments based on merit.
Recently, four of our residential academy players – Richie Kharbani, K Lalremmuana, Wanshwadame D, and Aryan Rathee were called up for the India U-17 national team training camp. On the other hand, the residential academy students became champions of inter-state school competition across four states and performed exceptionally in many reputed tournaments like the Subroto Cup, Hero U-17 Elite Youth Cup, U-18 Thane Football League, and the like. Here's the list of the success stories from 2022. 
For admission-related queries and details about the program, contact the admissions team at 8448020010.
Read the last five editions from The Dugout:
#63 From Kerala to Garhwal via Delhi: the Journey of Coach Akshay Unni
#62 Bhaichung Bhutia Football Schools launches its franchise program and invites partnerships across the country
#61 Developing the BBFS coaching curriculum with Carlos Queiroz
#60 From BBFS Residential Academy to India U-17 football team
#59 Garhwal Heroes win the Himalayan Cup with eleven BBFS players in the squad