Today's edition of the Dugout is a special one. Not because it's the life of a youngster who has remained persistent to realize her dreams. But, Amaya, who trains with BBFS, wrote her journey as a guest writer on our newsletter. Happy reading!
"There's no better feeling than stepping out on the field and stunning them all by doing what none of them thought you could do" – Ashlyn Harris
As a 2-year-old, our family ritual was to spend Sunday mornings outdoors, whether it was going to watch my father's friendly football matches or my brother's school tournaments. My parents noticed I was interested in the sport, as I often kicked the ball on the sidelines. Although I had varying hobbies at that age, when I played my first tournament at 4, I knew I wanted to spend the rest of my life on the field.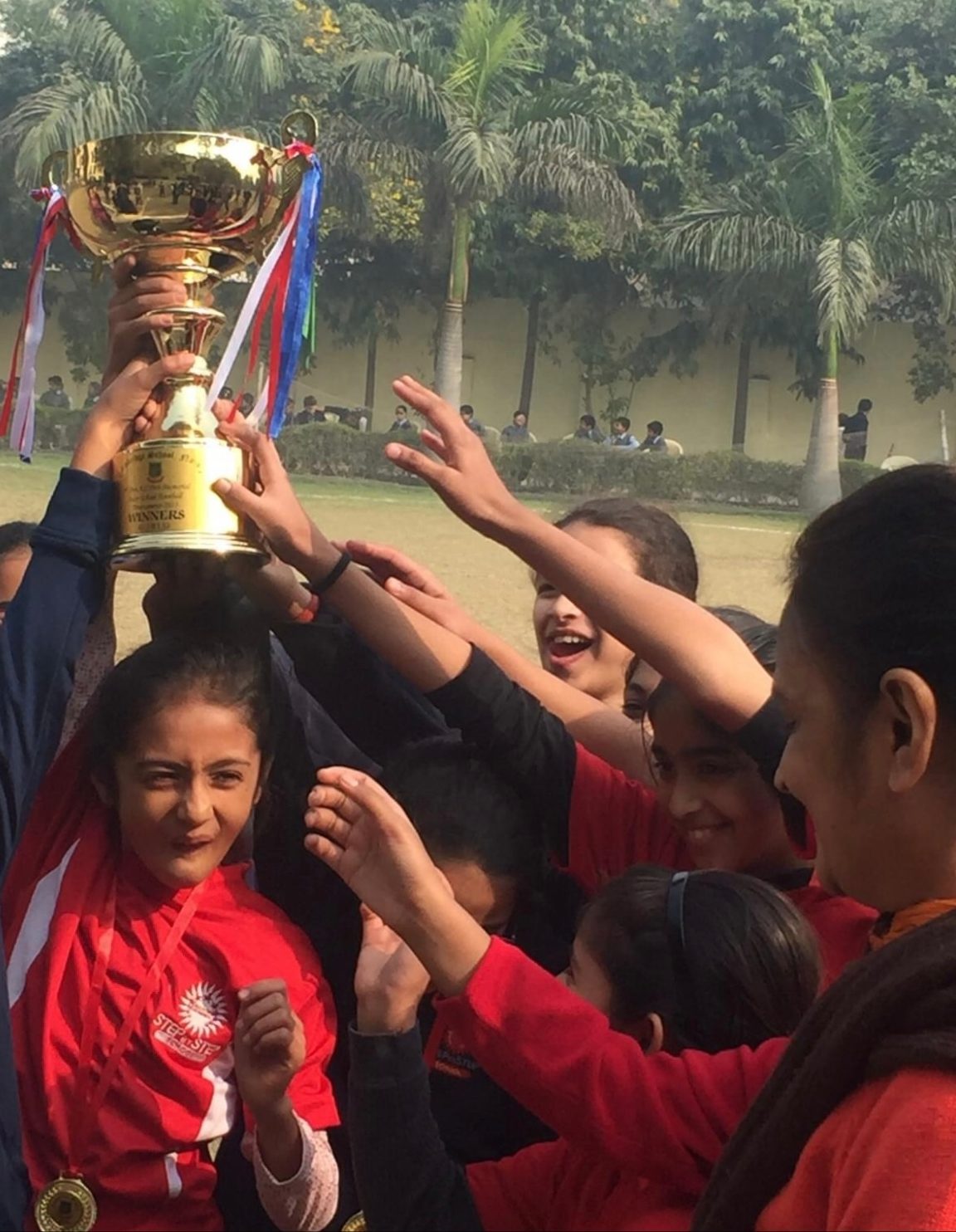 At age 6, I got whacked with what seemed to be a giant flying object on my face. I lost my tooth and fell to the ground with muddy tears trickling down my face. As the referee and other adults ran towards me worried, I smiled a toothless grin and decided to continue playing. As onlookers cheered, I tasted success for the first time.
Learning life with football
As I grew, I used to be the only ponytail on the field. I also learned to appreciate the opportunity and battle the prejudices I faced on the field with equanimity. I shouldered back the boys who treated me with aggression during a game with a grin on my face. It only made me feel stronger.
Being first is always important to me, and growing up around sports only extended that competitive streak. In the process, I learned that it is not about individual fame or merit – it is about positively channeling that feeling, playing off each other's strengths and weaknesses to create a symbiotic living breathing team. As my interest grew, I started trying out different positions, but I somehow always managed to crawl back to midfield.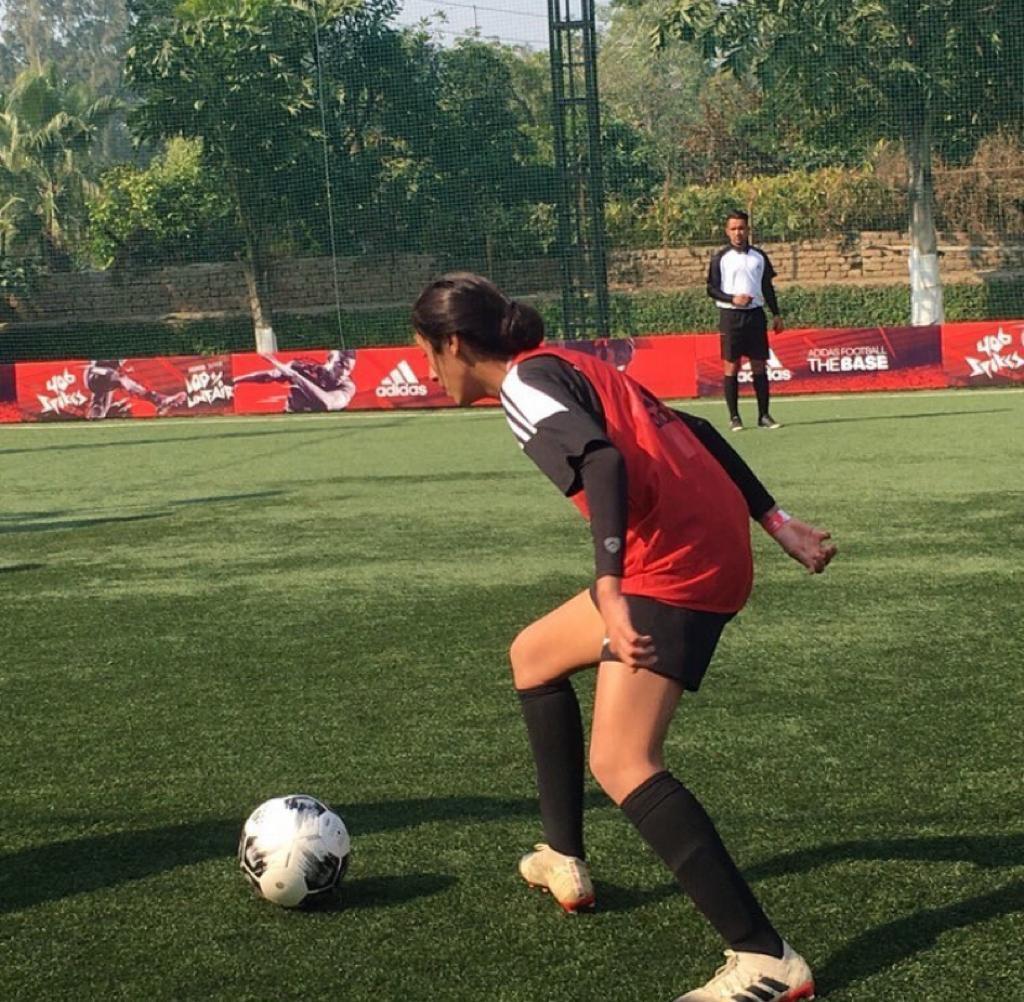 While I settled into the position, I learned how to give my best, creating a chance and then passing it forward, with the faith that they will convert that chance into a goal. I understood how to let the striker earn the glory of being in the spotlight. This learning helped me deal with pressures at school, making me believe and have faith in myself.
Alongside football, I learned to prioritize and balance my studies. I understood over time the importance of consistency, practice, discipline, diet, and rest to excel. I constantly worked on improving my strength, stamina, and weak spots.
In India, although women's football is not as popular as other sports, I have had several opportunities to display my talent. The past year has been very lucky as I made it to the Junior (U-17) Delhi state team to participate in the Hero Junior (U-17) Women's National Football Championship in Assam.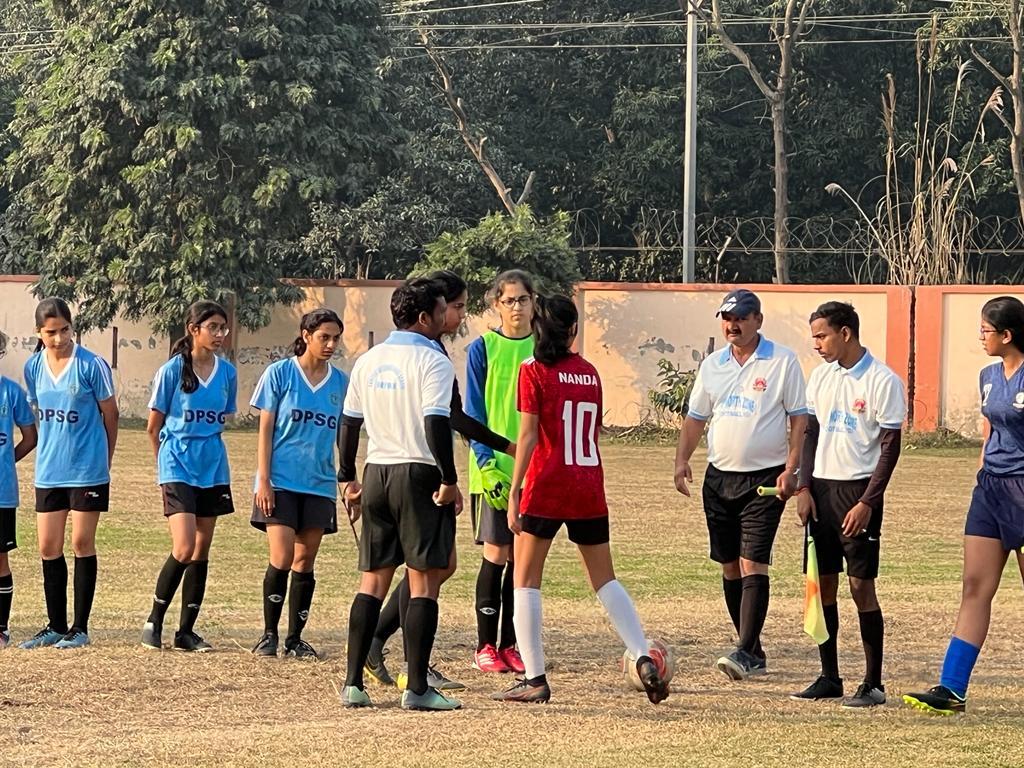 I also won the CBSE girls (U-19) zonal round, but unfortunately finished second in the CBSE Girls (U-19) Nationals playing for my school team. As a captain, I learned the importance of leadership and positive reinforcement.
The road ahead
As I stand on a junction, I see life through the teenage lens. Taking steps towards important decisions about my college and career, I realize that my life off the field is richer because of everything I have learned on the field. I am glad I have role models like Ashalata Devi and Dalima Chhibber to show me the way. The world is changing, and so is the ground I play. There are more women coaches, officials, sportscasters, and players than ever. I am ready to fly before I land with both feet in my cleats ready to score.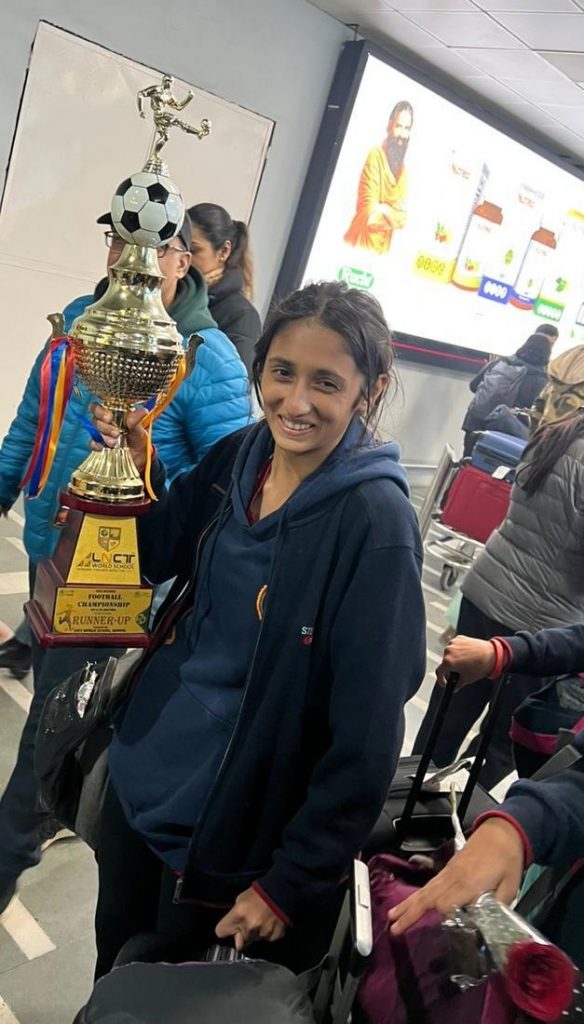 Looking back, I take inspiration from two of my idols. I fan-girl-ed over meeting the legend Bhaichung Bhutia when he visited us at training at one of the Bhaichung Bhutia Football Schools (BBFS) centers. I am also a huge Wayne Rooney fan, and every word during his farewell speech remains with me. My personality became entwined with football inseparably forever, and I am blessed to have this life.
Read the last five editions from The Dugout:
#64 BBFS Residential Academy invites applicants for academic year 2023-24
#63 From Kerala to Garhwal via Delhi: the Journey of Coach Akshay Unni
#62 Bhaichung Bhutia Football Schools launches its franchise program and invites partnerships across the country
#61 Developing the BBFS coaching curriculum with Carlos Queiroz
#60 From BBFS Residential Academy to India U-17 football team