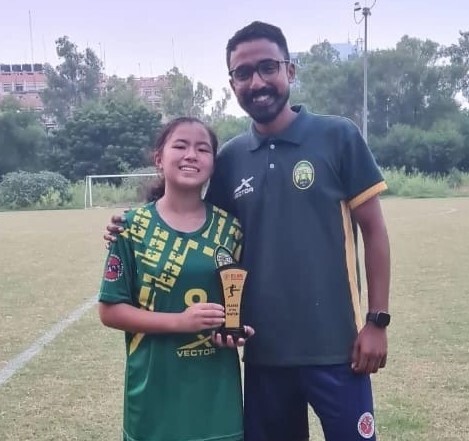 "Don't limit your challenges. Challenge your limits" – Jerry Dunn
In a cricket-loving nation, it is common to fall in love with the game of bat and ball. That too, if you grew up in a state where greats like Mansoor Ali Khan Pataudi, Virendra Sehwag, and Virat Kohli belong.
Akshay Unni was born and brought up in Delhi. In 2008, He was introduced to football through a close friend by playing FIFA – the computer game by Electronic Arts. 
"That was the first time I got to know about the sport. I had no clue about clubs and the game's rules. As per the trend, Chelsea seemed a fan favorite to play. That's how my love for Chelsea grew, and I became a life-long supporter," recalls Akshay.
At Kerala School, Delhi, Akshay started his career as a player. He became a striker and gradually improved his skills. Akshay joined Delhi University in 2016 and represented the college football team. He underwent a hip injury, and his form started to deteriorate. 
"Football became my life. I wanted to build a career in it. If I understood the type of my injury, I feel it was healable back then. Due to lack of knowledge and guidance, I made the wrong choices, and the injury hampered my playing career," said he. 
Leaving advertising for football
By the end of his undergraduate course, Akshay had three options – a career in banking, MBA, and advertising. He chose the last option as it seemed more enticing.
Akshay cracked a job with a global advertising firm as an account manager in 2018. His corporate life gave him the exposure he sought. But it lacked the thrill Akshay craved. Within six months, he was desperate to move out.
"At my first job, I learned how systems and processes work. The learnings were great, and I still apply them. But I felt my job was not as challenging as I wanted it to be. I stopped going to the office without any intimation. I realize now it was quite silly and unprofessional. Maine socha tha nahi jaunga toh wo log aur bulayenge nahi aur mai apne raaste chal padunga," recalled Akshay.
Instead of having a hard time making his family understand the situation, it was a pleasant surprise for Akshay. His folks fully supported him to switch and wanted him to pursue his interest. At that time, Akshay was also exploring opportunities in the sports industry.
He soon started with the AIFF 'D' license – the entry-level course for a football coach in India. As of today, Akshay is an AFC 'B' license holder – the third-highest license in Asian football.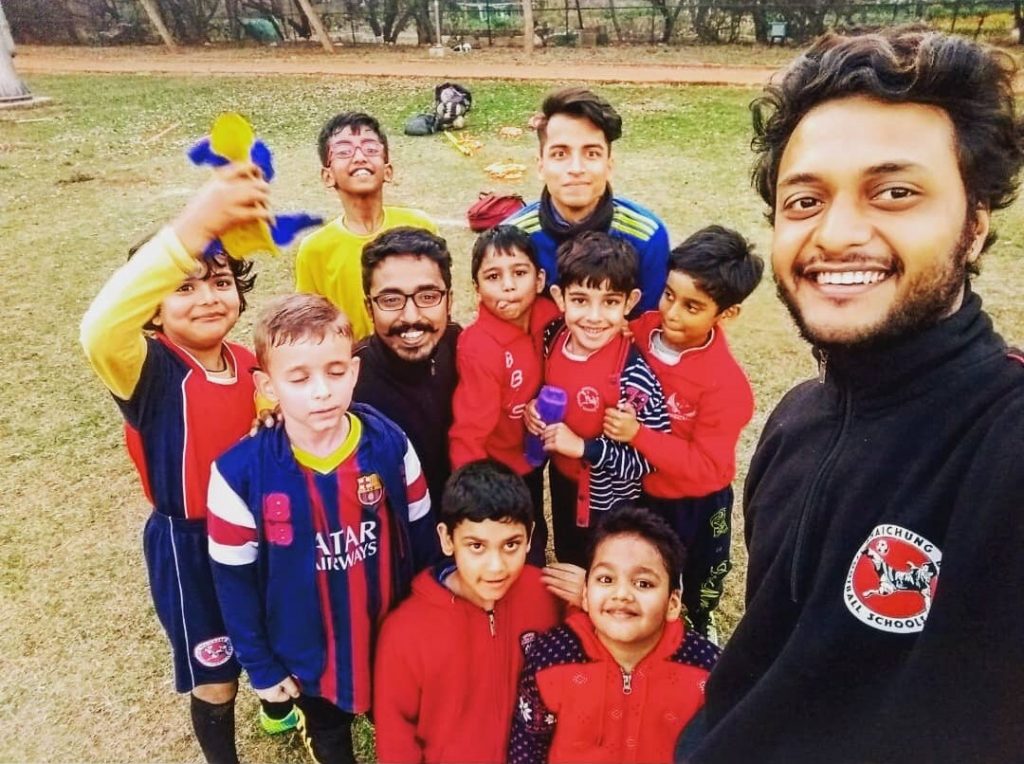 "Our family went through a very rough patch when our business fell apart. It was then that a lot of responsibilities came on me, my brother, and my mother. So, when I got a job in advertising, they were overwhelmed. We were recovering. I expected them to react differently when I broke the news to quit. Instead, all of them insisted that I follow my passion. Alongside them were my friends and a special person. That motivated me to chase my dream career in football, and I haven't looked back," said Akshay.
Alongside the might, you need the fight
But, getting an AIFF 'D' License is not enough to land a job. While completing the course, Akshay hunted for jobs in the industry. The chase was not easy, but when he started to get offers, he grabbed them with open arms.
"Bhaichung Bhutia Football Schools (BBFS) had already become a renowned name while I was pursuing my first coaching license. I applied for a part-time role at BBFS and had an offer from a school. I wrote a long essay to one of the senior coaches at BBFS to gain the chance" said he.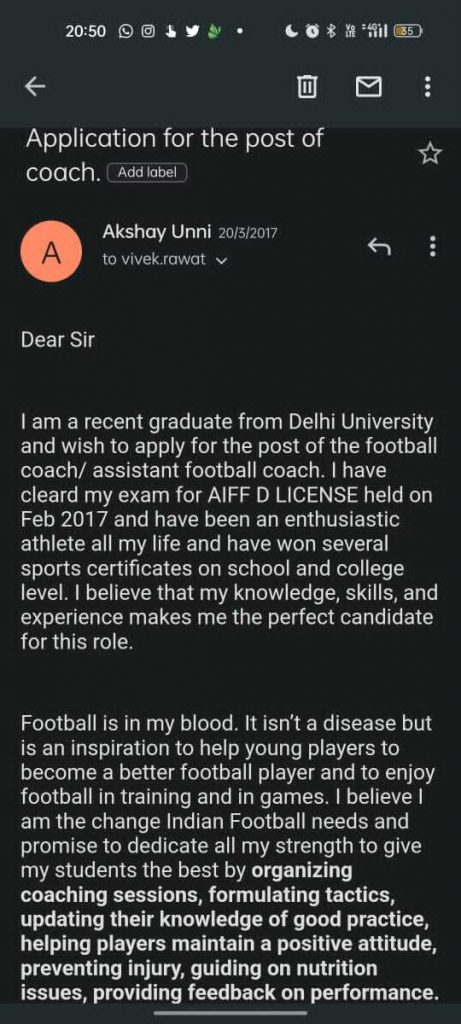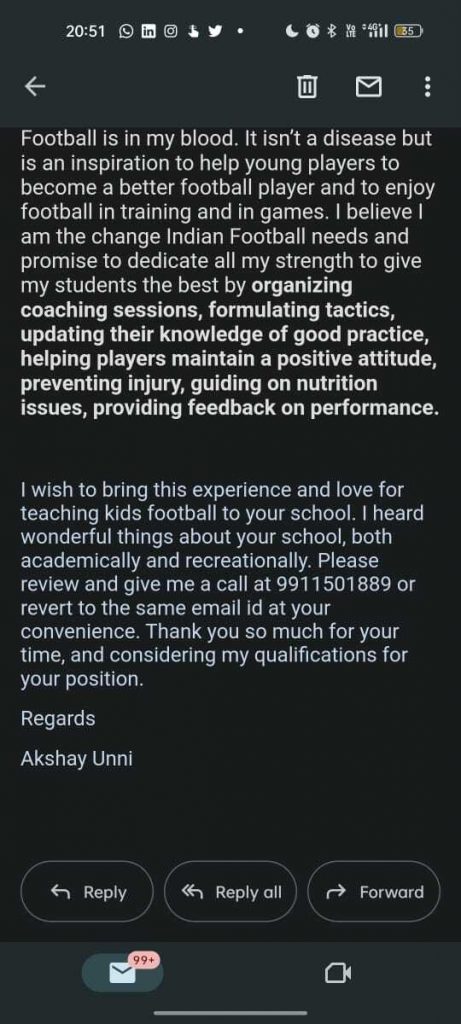 Akshay secured both jobs at the end of 2018. Life became tougher as he juggled two jobs simultaneously. He traveled long hours for work and spent the entire day upskilling himself. Months passed by, and Akshay's performance was noticed. He was asked to choose BBFS as a full-time gig. Akshay acknowledged.
"Looking back, the learnings remain immense. Until 2020, I got to learn the various aspects of coaching. I was fortunate enough to be mentored by senior coaches like Sunil Patwal, Vivek Rawat, and the like. Simultaneously, I learned foreign languages and did various courses to upskill myself," said he. 
Akshay won multiple accolades for BBFS and became a coach educator too. Recently, he led the Garhwal Heroes Football Club Women's team to the runners-up position in the Delhi Women's League as Head Coach.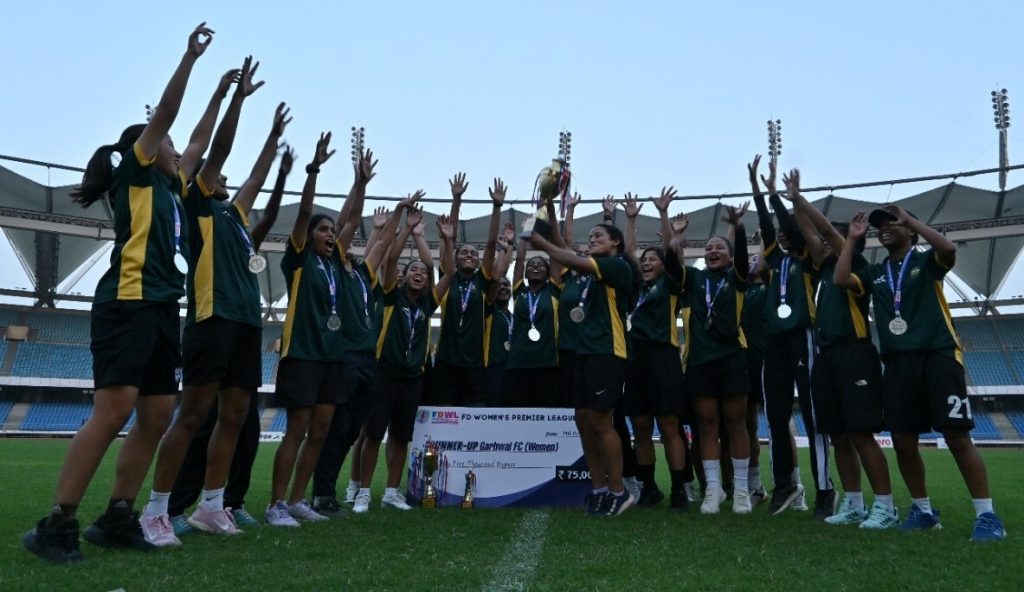 "Akshay is a mentor first and then a football coach. His communication skills are impeccable and it is one of the foremost reasons for his growth. The sky is the only limit if he wants to reach the top. However, he needs to work harder for the next few years to realize his potential," said Sunil Patwal, the Technical Director of BBFS.
Akshay is a Technical Lead today, which is a senior position that enables him to work with talented kids and train new coaches. But, as he reiterates, challenges are paramount, and his journey from a rookie to a senior coach has been thrilling. However, he is just getting started. And we at BBFS are proud to be a part of his journey! 
Read the last five editions from The Dugout:
#63 Building champions pan-India
#62 Bhaichung Bhutia Football Schools launches its franchise program and invites partnerships across the country
#61 Developing the BBFS coaching curriculum with Carlos Queiroz
#60 From BBFS Residential Academy to India U-17 football team
#59 Garhwal Heroes win the Himalayan Cup with eleven BBFS players in the squad