Wherever you are in the world, and however may you be connected with the beautiful game, if you're reading this, wishing you and your loved ones a very Happy New Year! 🙂
We hope you travel to more places this year, forge stronger bonds, stay happy and healthy. Most importantly, may all your dreams be realized.
Our resolution, like every year, remains the same. We aim to develop the football ecosystem in India and uplift the grassroots football landscape.
The team at Bhaichung Bhutia Football Schools (BBFS) strives to provide an ideal platform for budding student-athletes to excel in studies while they script their pathway into professional football.
However, the focus is not limited to creating champions of tomorrow.
BBFS puts emphasis on understanding the requirements of a child and focuses on developing them holistically. The physical, mental, social, tactical, and technical factors are analyzed by seasoned professionals timely. Based on individual needs, a personalized curriculum is curated.
Over the past years, BBFS has trained 15,000+ student-athletes across 21+ Indian cities and enabled youngsters to choose a path of their choice – be it in the professional football arena or any other field.
However, most of our players are male.
And often do we get asked about our efforts in developing the game for females.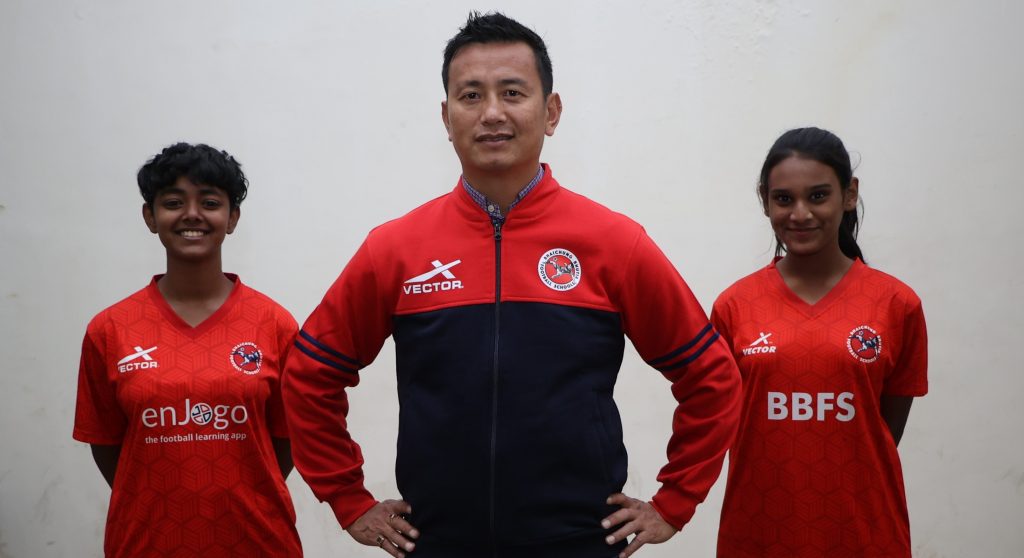 Hence, this year, after a lot of efforts being made to train female coaches and piloting academies for girls; BBFS is set to embark on its latest project – a residential academy for girls in Barnes School & Junior College, Maharashtra.
A calendar for women's football
Just a month back, the Indian women's team made headlines in the sports section of multiple news publications. For the first time in the country's football history, India played Brazil in a friendly game in their backyard.
To everyone's surprise, India scored against Brazil.
The game ended in Brazil's favour but the match will be remembered for a long time due to the sheer resilience and determination shown by our girls.
Women's football in India has been steadily on the rise. With the likes of Bembem Devi (Padma Shri awardee) and Bala Devi (Player for Rangers FC) making a name for themselves at the national and international arena, the future is bright for players.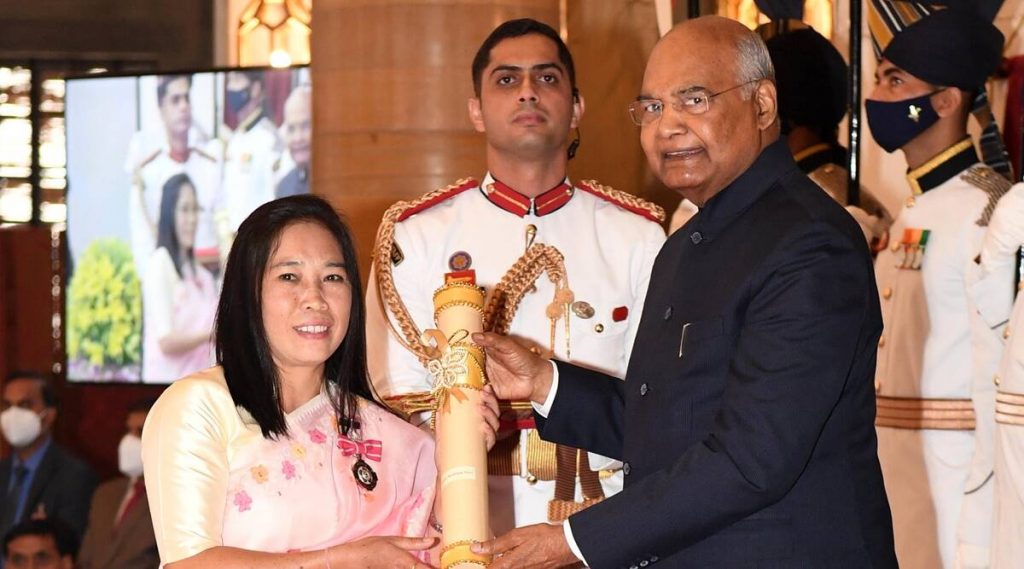 And this year promises to provide ideal platforms to further grow the game for girls.
India will host the AFC Women's Asian Cup this month where the Indian team will face 12 best sides from Asia.
Alongside the Asian Cup, India will also stage the FIFA U-17 Women's World Cup in October 2022. The global age-group showpiece will see 16 nations from 6 confederations locking horns.
Experts believe women's football is the future
Indian football's longest-serving captain and our co-founder Mr. Bhaichung Bhutia believes that the Indian women's team can soon participate in the FIFA Women's World Cup and reap positive results with proper training and guidance.
"The Indian women's football team has got great potential, and I believe they can play the World Cup much earlier than men will. Female athletes can reach the pinnacle very soon," apprised the Padma Shri recipient.
Currently, the Indian women's team ranks 57th in worldwide FIFA rankings.
Right access will increase the chances for success
BBFS has trained female footballers since 2015. Many of them have also gone on to represent professional teams. Last year, seven female footballers from BBFS signed for Garhwal Heroes Football Club, a BBFS sister-concern, playing the Delhi Senior Division League.
The female athletes are trained by AFC-licensed coaches who are groomed by the senior coaching staff at BBFS.
The players, who undergo a personalized training program since early childhood receive scouting opportunities and exposure in national competitions.
"I would like to thank BBFS for helping me improve my abilities as a footballer. I started playing as a defender, but now I am more competent as a striker. Football has not only been my passion, but it has helped me make new friends, become independent, and stay physically fit," said Anshi Khanna, an eleven-year-old BBFS student.
Anshi started training at BBFS when she was five. Over the years, not only has Anshi improved as a player, but she has formed a deep connection with the game and is undergoing rapid development.
"Anshi started playing when she was quite young. Since then, we have seen her transition as a footballer and a person. If I recall her first match, she was clueless about where to hit a ball or what needs to be done. But over the years, the competitive exposure and guidance have changed her mentality. She has transformed herself into a more expressive footballer and a person. I thank BBFS for inculcating these values in her,"

said Mr. Vishal, Anshi's father.
When we unfold a new book this year and write every page with utmost care, one of the most prominent subjects would be providing an ideal pathway for female footballers to compete at the highest stage.
As the new academic season commences, we are eager to welcome new aspirants willing to find their true calling.
Read more about BBFS Residential Academy
Download enJogo, India's first football learning app on Android and iOS
Read the last five editions from The Dugout:
#24 Ended 2021 with Fun, Friends & Football
#23 The newest Thapa on the block
#22 BBFS students shine on Santosh Trophy debut
#21 Ever missed a football culture?