Founded back in 1925, Barnes School & Junior College is a legacy school located in Nashik, Maharashtra. Apart from its excellent academic track record, Barnes is best known for enhancing a child's holistic development.
Over the years, the institute has produced champions in all areas. Be it late Mr. Vinod Khanna (legendary actor, producer, director, and former Minister of State for External Affairs of India), Admiral Karambir Singh (current Chief of Indian Navy), or Mr. Arshad Warsi (Bollywood Actor),; the institute has a legacy of uplifting a child's true potential.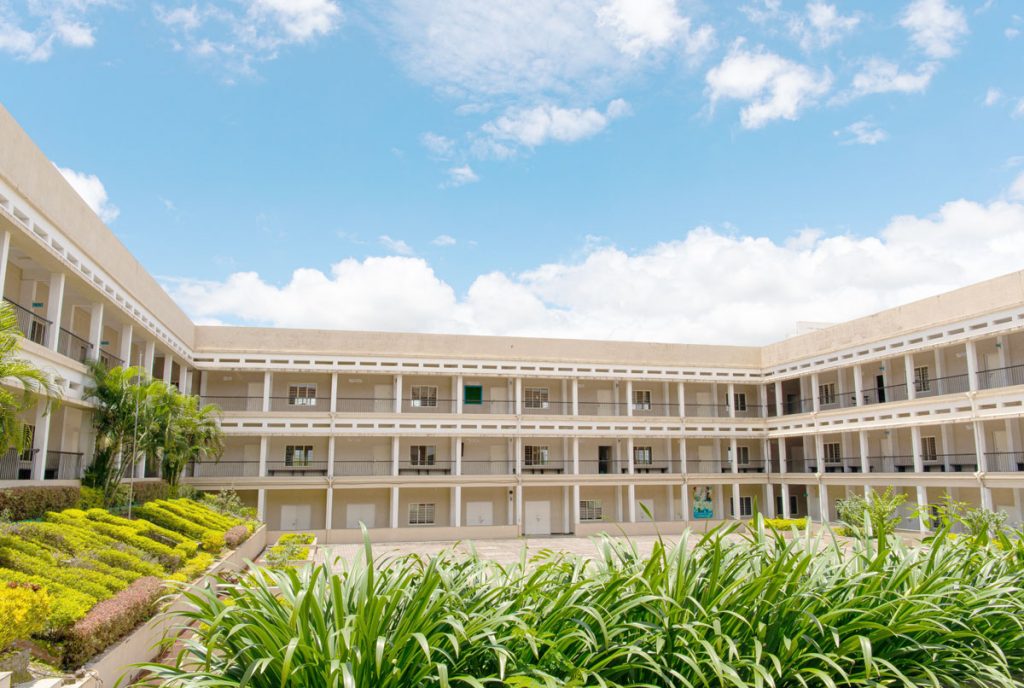 Barnes is affiliated with the ICSE curriculum for Science, Commerce, and Arts streams. It is spread across 256 acres of lush green land, which constitutes two full-sized football fields, a swimming pool, gymnasium, tennis, basketball, indoor badminton courts, and a trekking circuit within the campus.
Recently, the institute partnered with Bhaichung Bhutia Football Schools to create a unique curriculum in football and academics. The association provides an ideal development pathway for budding footballers who aspire to play at the highest level while maintaining academics. 
A structured process to pursue the passion
Students from all across India apply for the program. Student-athletes are primarily evaluated on their passion for football and their ability to sustain themselves in a diverse environment during the admission procedure.
Once they come on board, workshops on communication, collaboration, leadership, team building are conducted regularly to develop their soft skills.
"As students stay away from home, we consider a few factors before admission. We look at the student's enthusiasm to pursue football as a career along with academics, the age of the student, and the willingness to join a boarding school.
Once they join, our team counsels youngsters as friends. We conduct regular meetings with them to understand their needs and solve grievances." explains Akash Rajput, the BBFS Residential Academy manager at Barnes School & Junior College.
As students start in a new environment away from home, the initial sessions are focused on enhancing self-awareness.
Addressing the problems of student-athletes
"Children leaving their home to stay alone for the first time face different challenges. It often gets difficult for both parents and children. As coaches, we ensure that children are never left alone while facing problems. We stay in the same hostel and assist them with all their requirements," explains Ankit Sawant, a residential football coach at Barnes School & Junior College.
When students are new to the campus, they usually refrain from sharing any problems. The major reasons for the initial challenges pertain to homesickness, coping with the demanding curriculum, and adjusting to new people. One such instance recently happened with Shlok, who joined the residential academy in June 2021.
"I was very homesick when I joined the academy. I'm not used to being around people, and I like to stay alone most of the time. It became difficult to cope initially, and I was facing difficulties.
Eventually, I spoke to my coach regarding the problems I faced, and his continued mentorship has helped a lot. I took a few days off, and ever since I rejoined, not only has my performance improved, but I am enjoying each day," says Shlok Shetty, a student-athlete currently in Std. XI.
The program is designed to monitor the physical, mental and social well-being of students daily. Quarterly, students are evaluated on their technical and tactical development.
Life at Barnes School & Junior College
Since students undergo a demanding curriculum in football and academics, nutrition becomes a key component. One of the many positive factors about Barnes is the delicious culinary for veg and non-veg dishes. The diet plan for student-athletes is developed by seasoned nutritionists who prescribe food according to individual requirements.
A typical day generally involves the following activities:
| | |
| --- | --- |
| Activity | Timing (IST) |
| Rising | 5:00 |
| Morning Practice | 5:30 – 7:00 |
| Morning Studies (If no practice) | 6:15 – 7:15 |
| Breakfast | 7:20 – 7:45 |
| School Timings | 8:00 – 13:00 |
| Lunch | 13:05 – 13:30 |
| Remedial Classes (If required) | 13:30 – 15:30 |
| Dormitory Hours / Rest Time | 13:30 – 15:30 |
| Evening Practice | 16:00 – 18:00 |
| Evening Study | 18:50 – 20:00 |
| Dinner | 20:00 – 20:25 |
| Dormitory Hours | 20:30 – 21:30 |
| Lights off | 22:00 |
Alongside the curriculum, student-athletes play 30+ competitive matches yearly, which involves national and international exposures. If there's no tournament during off days, students rejuvenate through various recreational activities like music, drama, and swimming sessions. Before the pandemic, students were taken for tours.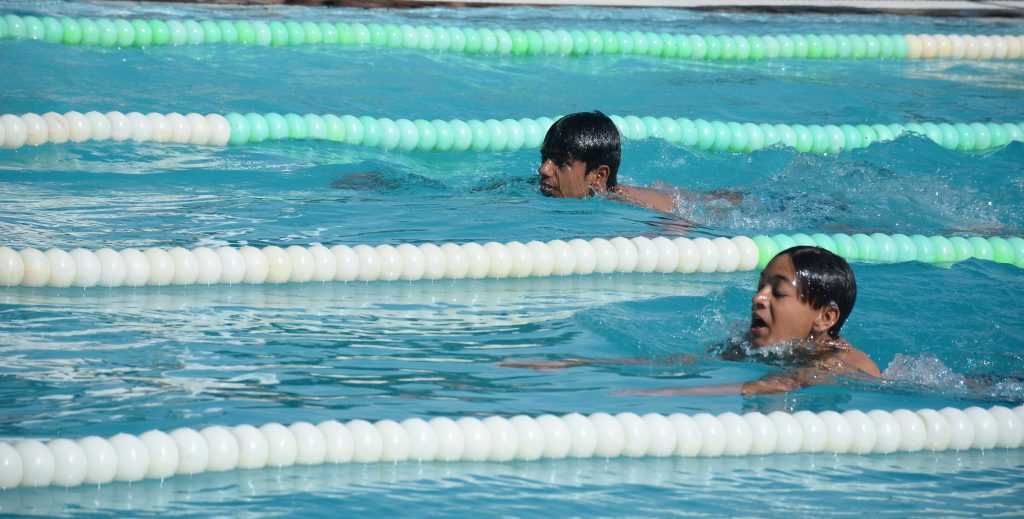 "It's a very new life. There are rules, but there's an aura around you that makes you feel safe and lively. The training here is excellent. The coaches and staff are always there to help. This is a 100-year-old school, and it has its tradition. Everything over here is a bit old school. It has a military background that helps us learn new things daily.
If we don't have matches during weekends, we are made to participate in various fun events. Recently, we went for a 7 km cross-country marathon run to the Airforce base. I love everything about the institute.", said Shlok.
The program aims to encourage students to have an authentic childhood experience surrounded by sports and studies. The layered curriculum, which gently ramps up each year, seeks to contribute joyful moments to each child, rather than being dominant on results.
Football and academics are the main focus at the residential academy. However, everyone is encouraged to participate in various activities, helping them find new passions.
A great deal of effort is put into creating an ideal environment that helps students become playful, creative, and empathetic. As students show progress, the academy presents scouting opportunities in elite teams. Youngsters who show signs of early progress debut with Garhwal Heroes FC, a 68-year old professional club and BBFS sister concern.
"The best part about the partnership with BBFS is that students stay with you, which helps us invest time for their overall development. We focus on the various aspects of personality development, football, academics, and other areas that normally get difficult in a non-residential school.", said Mr. Ainsley Edgar, the Principal at Barnes School & Junior College.
Since its inception in 2018, the residential programs by BBFS have helped 10+ footballers represent the Indian national team.
Read more about BBFS Residential Academy
Download enJogo, India's first football learning app on Android and iOS
Read Edition #11 – Slogging it out with Shlok
Read Edition #10 – The right age to start kicking
Read Edition #9 – The answer to India's sporting culture problem
Read Edition #8 – From Football to Stanford
Read Edition #7 – Why India doesn't qualify for the FIFA World Cup despite its 1.4 billion people
Read Edition #6 – Beating the odds with Gaurav Bora
Read Edition #5 – Why are we building a sports company?
Read Edition #4 – Five ways technology can make you a better footballer
Read Edition #3 – Sports & Studies: Do they go hand-in-hand?
Read Edition #2 – Growing up with football | Kush Joshi
Read Edition #1 – Passion in the time of pandemic
Make sure you subscribe to the Dugout if you already haven't. Every Tuesday, The Dugout brings you a real-life story, learning, or experience that speaks about the happenings in and around the sports ecosystem.