Sleep – as much as we all love it, is a neglected topic and taken lightly, but as an athlete, it is one of the most crucial and critical aspect of maintaining a healthy mind and body!
Did you know? In the 1990s, Alex Ferguson appointed Nick Littlehales, a 'sleep coach' for Manchester United. Back in the day, it was unheard of for teams to have someone help players with sleep. But Sir Alex understood its importance. Nick's job was to enhance sleeping patterns and guide players on having the right routine and practice for rest. Over the years, his contributions improved United's performance significantly.
Nick went on to script an illustrious career spanning two decades as a 'sleep coach' for global sports organizations and individuals, including the English national football team, Chelsea, Real Madrid, alongside a host of Olympians.
Now, one might wonder, isn't it a luxury to hire a 'sleep coach' for sports teams?
Sleep – A booming industry
Sleep is an important category of the global wellness market. A McKinsey report in 2021 states that the global wellness market is currently valued at 1.5 trillion USD with a CAGR of 5-10%.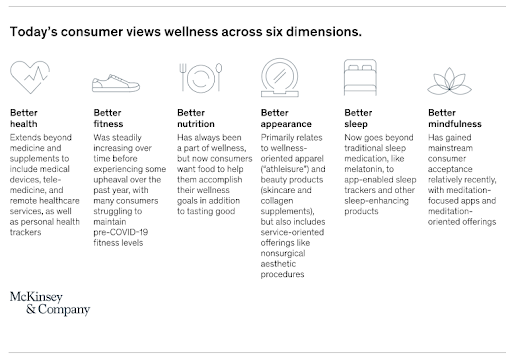 Sleep is a relatively new category witnessing innovation. Traditional sleep medicines now have multiple companions. These are supported by the latest technology helping to track and enhance sleep.
The McKinsey report also suggests that half of the global consumers have an increased desire for more products and services for their sleeping needs post COVID-19.
In modern-day sports, sleep is considered to be the next frontier of sports science. Europe's top-flight football teams are putting great emphasis on sleep science. They are focused on investing in sleep kits, personalized mattresses, snooze boxes, sleep pods and track them through devices and daily well-being questionnaires on smartphones and tablets.
Hence, the awareness and the importance of sleep are increasing in the general populace and sporting organizations to facilitate high performance.
Experts affirm adequate sleep is mandatory for footballers
On average, a footballer should sleep 8-10 hours.
Why?
Firstly, the body requires a certain amount of time to recoup from intensive training sessions and daily activities.
"Without proper sleep, the body takes time to recover. As you fall deeper into sleep, your muscles experience an increase in the blood flow which brings oxygen and nutrients that help draining away the pain creating exudates and thereby promotes recovery and repair at musculo-skeletal level. The hormone Prolactin which regulates inflammation is also released during sleep," said Dr. Aritra Nag, Assistant Physiotherapist of ISL-based Kerala Blasters FC.
Sleep proliferates recovery, mental focus, and energy. Contrary to popular belief, players don't get fitter in the training ground. Training provides the body with the necessary stimulus. It is the recovery pyramid – in which sleep ranks the highest – which helps the body to adapt, making it faster and more robust. Training without proper recovery might have harmful effects.
"Sleep is one of the most important recovery strategies in football. If we consider the recovery pyramid, sleep ranks first alongside hydration, diet, cold water immersion, stretching, massages, electrical stimulation, and physiotherapy. Players having a sound sleep cycle will have minimal injuries of risk, become active on the field, start feeling good about their bodies, and have fewer chances of committing mistakes," informed Dr. Firoz Shaikh, Physiotherapist of ISL-based Odisha FC.
Sleeping cycles are more of a preference
It is implausible to have a disciplined sleeping pattern for players considering the amount of travel and other commitments.
But, it is necessary to understand how the body will react if it doesn't receive enough rest.
"Let's talk about the ISL. We finish the game by 21:30, followed by game recovery sessions until 22:30. Depending on the distance of the stadium from our hotel, players reach by 23:15 to 23:30 and then have dinner and go off to bed.
So, suppose an athlete has not had adequate rest post matchday; in that case, they participate in the following training or recovery sessions in the next afternoon or evening once the sleep cycle is completed. This is because fatigue sets in, muscles are sore, and the body gets dehydrated throughout a game. Without sound sleep and a regular recovery routine, the player might not be ready for the next day's training. If footballers train forcefully, they can end up with injuries," quoted Dr. Firoz.
Lack of decision-making, fatigue, and psychological problems often happen due to less sleep.
To avoid the same, athletes need to schedule their day to balance recovery and training.
Play hard, sleep harder
Gadgets and the internet are the biggest enemies of sleep. To avoid the same, one must develop a routine and refrain from electronic devices after a particular time in the day.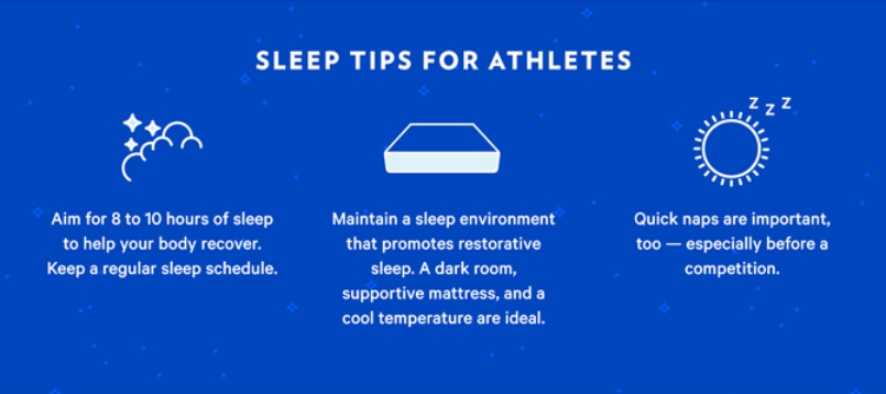 "During a previous stint with a football club, I came across one athlete who had a unique habit. Once he returned from his practice session, each day, by 18:00, he would switch off his phone and go for dinner. Once he finished dinner, he would start putting off the light and not engage with any electronic gadgets. He would spend time reading or doing something meditative. This was his process of letting the body know that it is time to shut down, and within 21:00-22:00, he would fall asleep every day," reminisced Dr. Nag.
If athletes face problems extending beyond everyday habits to regulate sleep, they must consult specialists and seek guidance.
Conclusion
The margins for error are minimal in modern-day sports. To play at the highest level, one must focus on every little aspect of the game. Sleeping well is one of football's most crucial recovery strategies, which has longer-term benefits in memory, learning, body metabolism, and immune function. The right amount of sleep can optimize different processes. However, it is unnecessary to have a well-defined sleep cycle, but based on individual preference, it is important to sleep between 8-10 hours daily.
Read more about BBFS Residential Academy
Download enJogo, India's first football learning app on Android and iOS
Read the last five editions from The Dugout:
#19 From Grassroots to Pro: The journey of an Indian football coach
#15: BBFS Residential Academy prodigy Karthik Panicker scores on debut!