"I have no special talents, I am only passionately curious" – Albert Einstein
Often, when you look at the most famous personalities in the world, one common trait amongst them is the willingness to learn and grow. It is the burning desire for knowledge that is never let off. Because the biggest inventions in humanity were not done by the most talented, it was just ordinary people like you and me who were passionately curious.
But how does one learn and grow?
"By failing and knowing what not to do," says Siddhant, a renowned Footballer turned Industrial Designer. Siddhant's journey is nothing less than a fairytale. Little did he know his desire to become the best in football would turn him into an illustrious designer when he started.
Siddhant was introduced to football early. He started in standard III. His mother, an ardent sports enthusiast, was his first mentor. At school, Siddhant tried multiple sports like Basketball, Squash, and Table Tennis. However, nothing enthused as Football did. And Siddhant had the insatiable hunger to become the best since he started kicking. Very soon, he grabbed attention.
Seeing his progress and connection with the game, his family wanted him to pursue organized sports. Thus, their search began for a football academy nearby.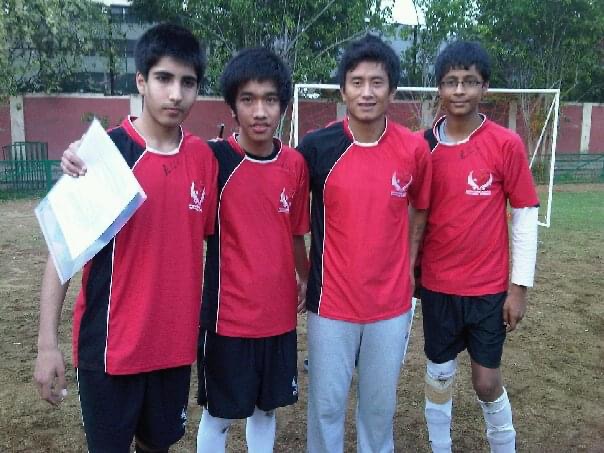 "I played at school for years and showed progress. I won many medals too. Soon, I realized that I had reached a level where my growth stopped. My family supported me in sports, and my mother learned about BBFS in 2010. It was a time when BBFS had just started. That's when things changed, and my trajectory saw an upward steep. I had no clue what organized sport meant. Till then, I was kicking the ball around and had my basics cleared. At BBFS, I first got a taste of the game's tactical, technical, and mental aspects. The initial days were tough, and it took me time to settle. Thanks to José Tavares, my coach, Kishore sir, and Anurag sir, who supported me throughout," said Siddhant.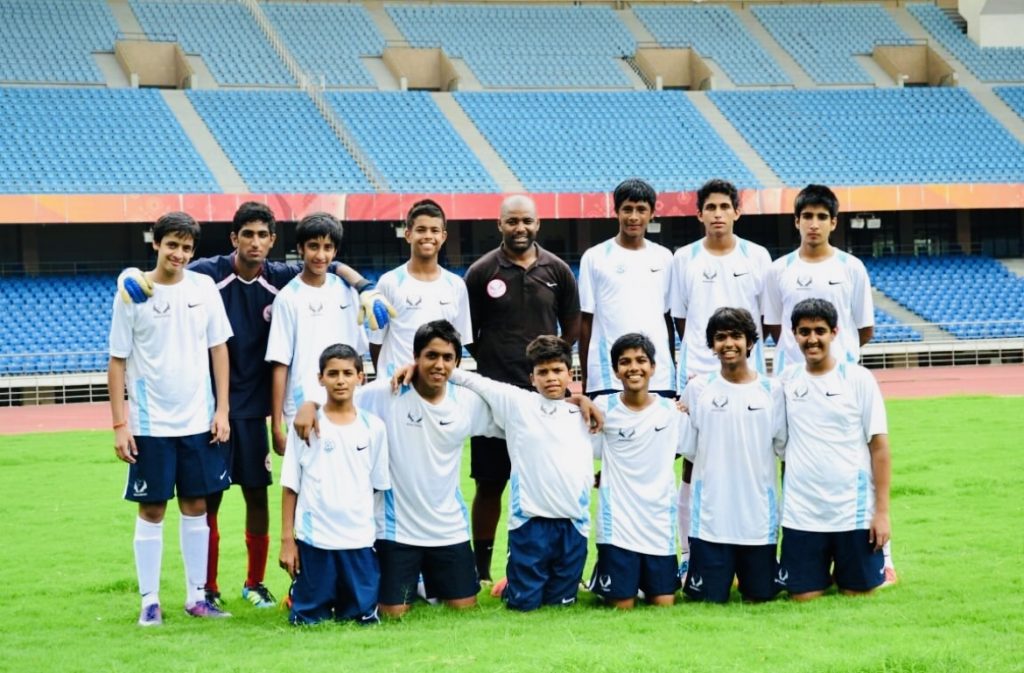 Siddhant's progress was evident, and it took him less time to become one of the best in BBFS. Soon, his name was making rounds in Delhi too. He led BBFS in an international tournament in Italy. In India, he played several matches and competitions at the regional and national level. The coaches and management at BBFS were convinced about his potential, and he was regarded as an upcoming talent in Indian football.
From Football to France
During his Xth boards, Siddhant received a call-up from the AIFF Regional Academy in Navi Mumbai, the age-group setup for the national football team. However, instead of celebrations, Siddhant faced a bigger challenge that changed his life.
"I always did what I thought was cool. I started playing football because it seemed cool. I did well. When the AIFF Academy selection happened, I was on cloud nine. I thought my football career would take off, and no one will force me to spend time with books. I sort of disliked academics at that time. But, when I reached the AIFF Academy, which was the epitome of Indian football back in the day, it was hard to believe the standard of academics there. It was negligible. And that hit me hard. I never valued academics more until I faced that situation. I did not want studies to take a complete backseat. I wanted a fair balance.
I spent days speaking with my parents and my coaches at BBFS. Finally, I decided to drop out of the academy and return home. Another reason to leave was looking at the prospects back then.
During those days, football was not as rewarding as today, and the opportunities were limited. It was a difficult decision. I wish we had a state-of-the-art residential academy as BBFS has now. I would have never left playing," reiterated Siddhant.
After leaving AIFF Academy, Siddhant was at the crossroads to decide his career pathway. As 'cool' became a buzzword in his life, he never wished to pursue something that was 'traditional.' Hence, he picked design and enrolled in DSK International College, Pune, to pursue an integrated degree spanning five years.
"I had no clue about designing. But I was sure what I did not want to do. I saw my sister take economics, and I knew that was not for me. Similarly, engineering, business, and other traditional subjects were ruled out. When I started my journey in design, I knew nothing. My peers were modeling cars and bikes with their eyes closed, and I could not chalk with mine open. Initially, it was tough. I also lost motivation and had second thoughts.
That's when my father helped me a lot. He motivated and made me understand how the learnings that I gained on the football field could be used in design. He pushed me to work harder, change my strategy, and score 'goals.' That thought stayed with me. I started working 18 hours a day and left everything else. Just like football, my motivation was to become the best in design. Eventually, it bore fruit. I was selected for an internship with a reputed firm in the US.
But, as I traveled to the US in 2016, my college shut shop due to demonetization. Thankfully, our college had a partnership with a French institution. They inducted the best students, and I was fortunate to be one of them and got the opportunity to complete my Master's in France. I left college becoming a Valedictorian," reminisced Siddhant.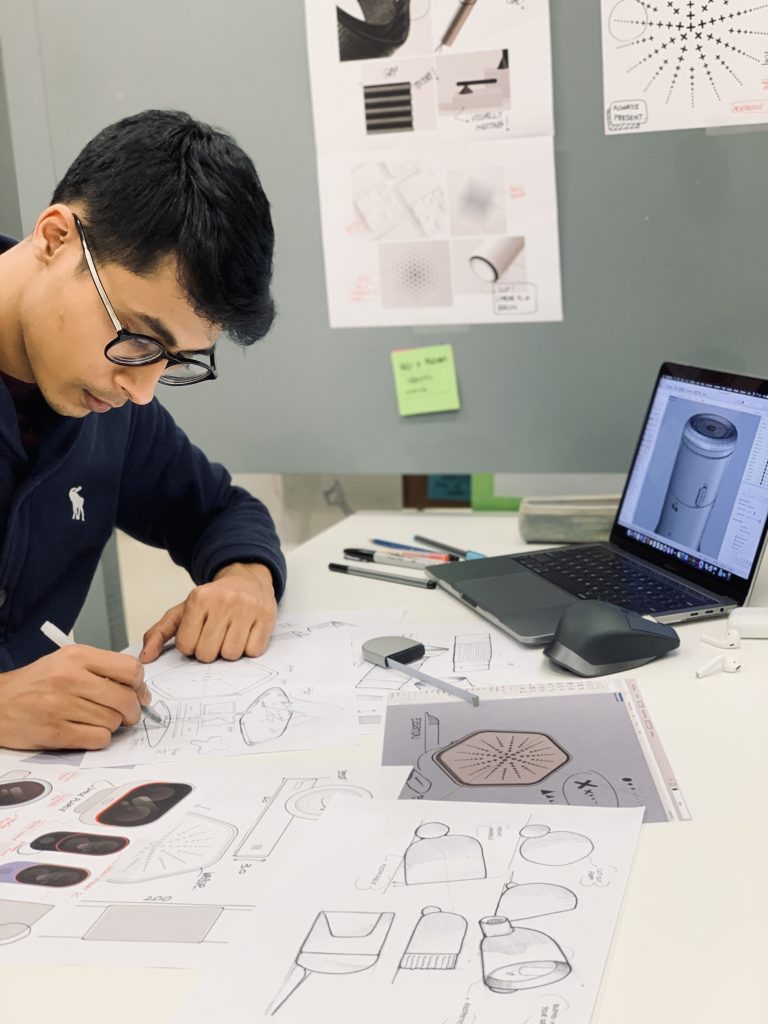 It ain't over until the last whistle
In France, Siddhant continued his academics and resumed playing football. Eventually, after repeated alterations and learnings from failure, Siddhant found his calling.
"Since the start, I wanted my work to showcase my true self. Football has enabled me to take these risks. It instilled that character-building trait that enables me to choose what I love doing. On a football field, it is never over until the last whistle. And I carry that philosophy with me in every aspect of my life. Every time I take a bold step forward, I pause and think about what worst could happen. The same used to happen while I was playing. Whenever I took to the field, my ambition was to become the best. Before every match, I would strategize on becoming the best. That's life for me, and I am thankful that it worked out. I feel every youngster must pursue sports. It changes your personality and outlook towards life," concluded Siddhant.
At the moment, Siddhant is based out of Germany and works in a reputed design firm. He has been able to integrate his passion for cars and football. As luck would have it, near his residence in Germany, there's a football field that is home to a renowned football club. Siddhant has joined them. He still keeps in touch with his BBFS mentors to discuss football and life.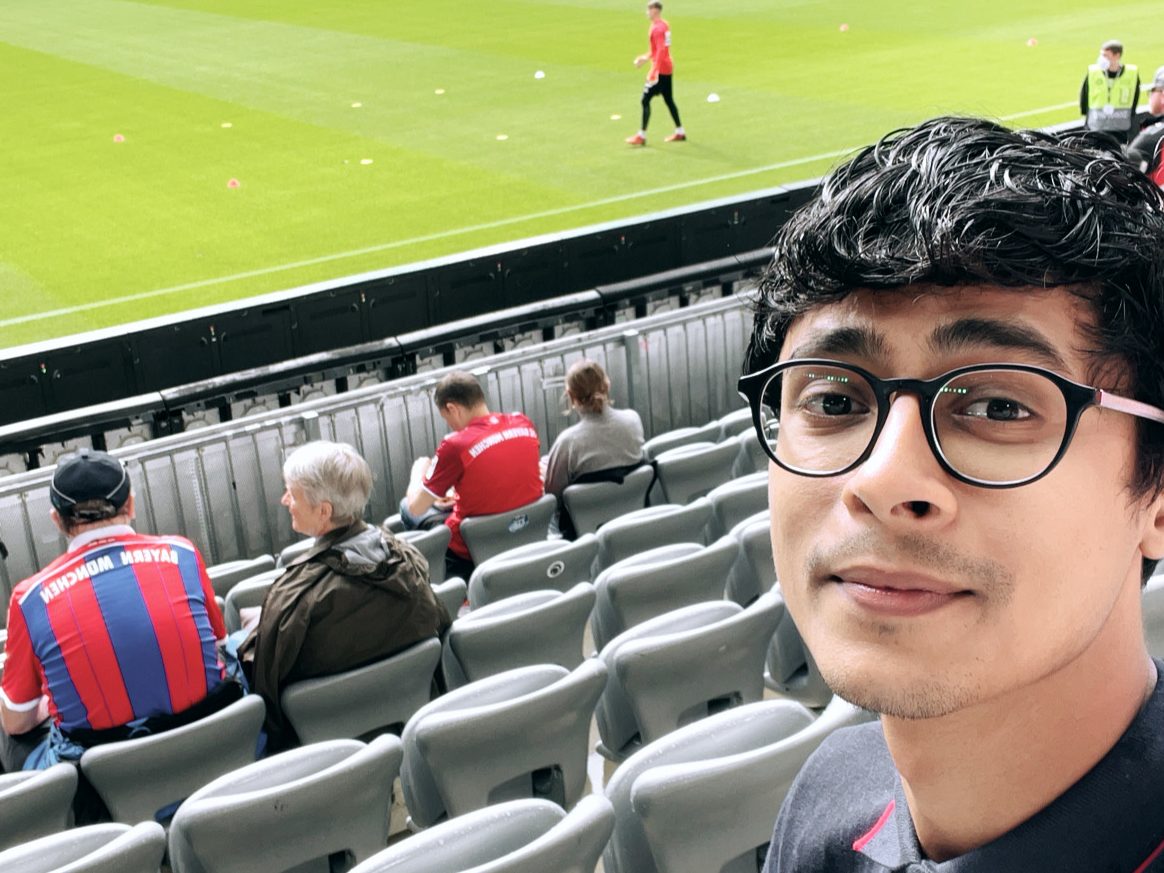 "Our success is not defined by the number of players we have given to the Indian football team or the elite clubs. It is people like Siddhant who define our success. Since its inception, BBFS has strived to develop talent. We believe every child has a talent, and every talent deserves an opportunity. Student-athletes like Siddhant are role models for upcoming generations. We wish him the best for his future endeavors," apprised Kishore Taid, CEO of enJogo – BBFS.
Siddhant agrees. However, as a footballer by heart, he believes the road is long, and it never ends. It's just about winning one game at a time and shrugging the ones you lose. When confused, pause, rewind and put your best feet forward. Siddhant is just getting started, and there are many goals yet to be scored.
Read more about BBFS Residential Academy
Download enJogo, India's first football learning app on Android and iOS
Read the last five editions from The Dugout:
#37 Pathway to professional football in India
#36 The football factory of North-east India
#35 Bhaichung Bhutia Football Schools finally in the North-East
#34 Four in a family, all for Football