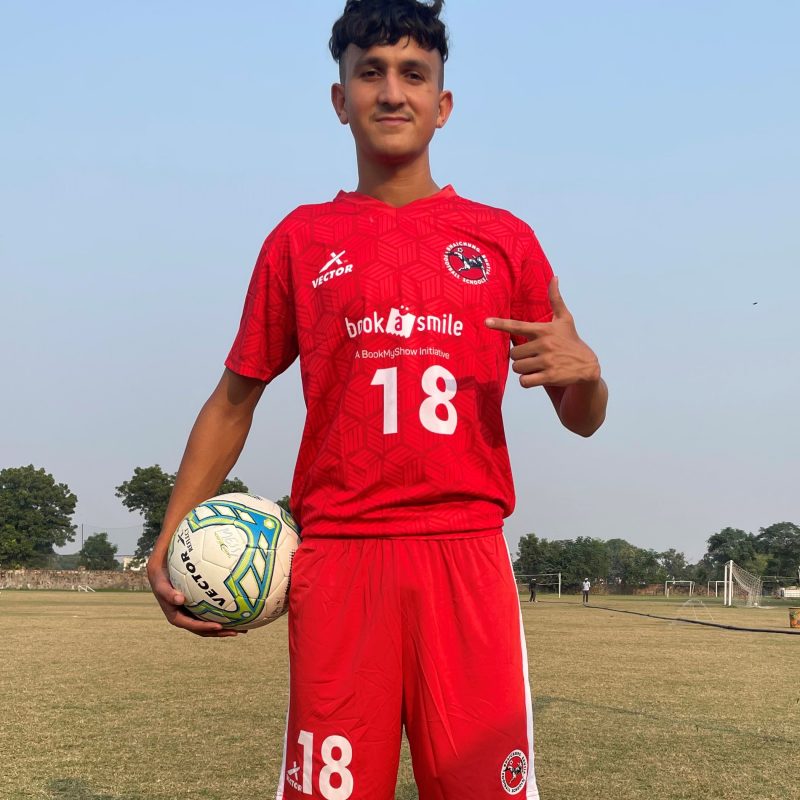 Back in August, during my visit to Delhi, I interviewed some promising players from BBFS Residential Academy.
While speaking with one of the coaches and getting introduced to the players, I saw a lanky boy, whose face resembled Indian footballer Vinit Rai, being called.
With a comforting smile and a firm handshake, he introduced himself as Aryan Rathi. Aryan happens to be the cousin of Sumit Rathi, a promising defender of ISL-based ATK Mohun Bagan.
Throughout our conversation, what stood apart is Aryan's composure and confidence. While ending our brief chat, I asked him about his future ambitions. As most would say, Aryan wanted to represent the Indian national team too. But, what separated him from the rest was his ability to set goals. He has broken down his five-year roadmap of playing for the Indian football team into yearly, monthly, and weekly plans.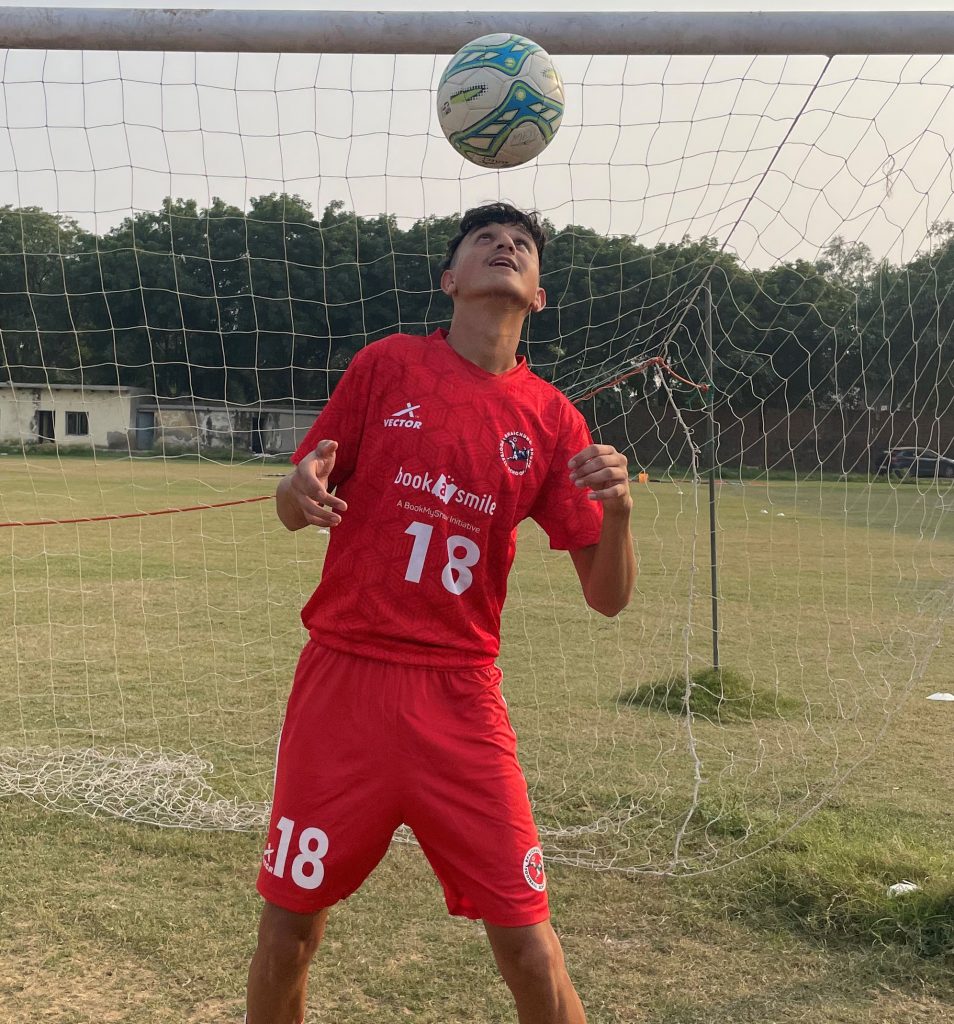 "For this week, my focus is to undergo certain drills. For this month, I am determined to get into the GHFC team. By the end of the year, I want to get a call-up from the India U-17 team and play the AFC U-17 Asian Cup for my country," went on Aryan, now 15.
Starting up and rising through the ranks
Aryan hails from Muzaffarnagar, Uttar Pradesh. Growing up, his interest in football started looking at his brother, Sumit.
"As a youngster, Aryan was always praised by their teachers at DAV Public School. When he was in Vth grade, his football coach spoke to me about enrolling him into formal training. Initially, we were a bit skeptical. But looking at his interest, we wanted him to continue playing," said Amit Kumar Rathi, father of Aryan. 
Aryan performed well in school and was soon grabbing eyeballs. Within a year, he was taken to a reputed residential football academy in Punjab to continue his playing career and studies. However, due to some constraints, their family sought better options.
"His coach from DAV School informed us about BBFS Residential Academy. After visiting the Delhi campus and speaking to the coaches, I was convinced it was the right choice for Aryan. The academic and sporting facilities at BBFS are much better. We never thought football and academics could happen parallelly with equal emphasis.
From the sporting front, Aryan has received a lot of playing exposure, and his coaches are always in touch with us. We speak at length about his growth and the steps to work on," said his father.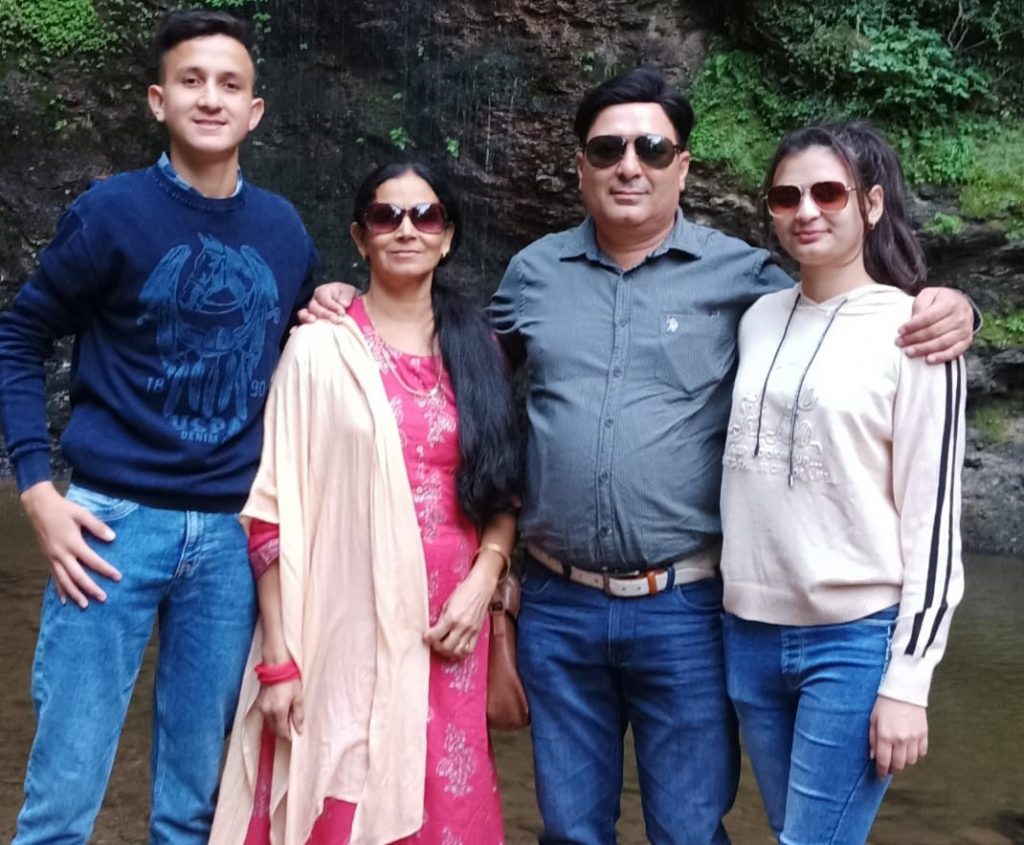 Since 2018, Aryan has played in the Reliance Foundation Youth Champs, national competitions like the Youth I-League, and Subroto Cup, and signed for our sister concern, Garhwal Heroes Football Club (GHFC). He was part of the recently concluded Himalayan Cup, where the team emerged champions. 
GHFC participates in the Delhi Senior Division League, the top-tier of Delhi Football, and reputed competitions across the country.
Scoring one goal at a time
However, it was not a smooth sail for Aryan. There were many instances where he could have quit.
"I was facing a major knee injury during one season. I was upset and tensed, but my coaches and friends have always supported me. Since the start, we have been a family. Also, I have played under different coaches, and I got to learn from each of them. As a defender, my learning will never stop, and there is always room for improvement. I am glad to have had coaches who went the extra mile to make me better. It has improved me as a person and a player. 
About injuries, I feel every day is a new challenge, and challenges are to be faced with the right approach," said Aryan.
Aryan and three of his batchmates – Wanshwadame, Lalremmuana, and Richie have been called for the India U-17 camp being held in Goa currently. The boys have played exceptionally on the national stage and have been on the radar of Indian team scouts.
"The feeling is special. I look to improve myself and get a step closer to achieving my dreams. I thank everyone at BBFS for their continued support and guidance," concluded Aryan.
Over the last 12 years, BBFS has trained 18,000+ student-athletes in 25+ Indian cities. Out of these, 700+ have played nationally, and 10+ have represented the Indian football team. 
Read more about BBFS Residential Academy
Be part of India's largest football trials – #100Trials100CitiesUnlimitedDreams. Download enJogo from Android or iOS, and register now.
Read the last five editions from The Dugout:
#59 Garhwal Heroes win the Himalayan Cup with eleven BBFS players in the squad
#58 BBFS extends partnership with Dream Sports Foundation to support India's budding footballers
#57 Garhwal Heroes FC clinch second spot in Delhi's premier football league
#56 Developing next-gen Indian footballers with Vipin Anto
#55 Enjogo set to organize football trials in 100+ Indian cities
#54 Women's Football: The next big opportunity in Indian sports