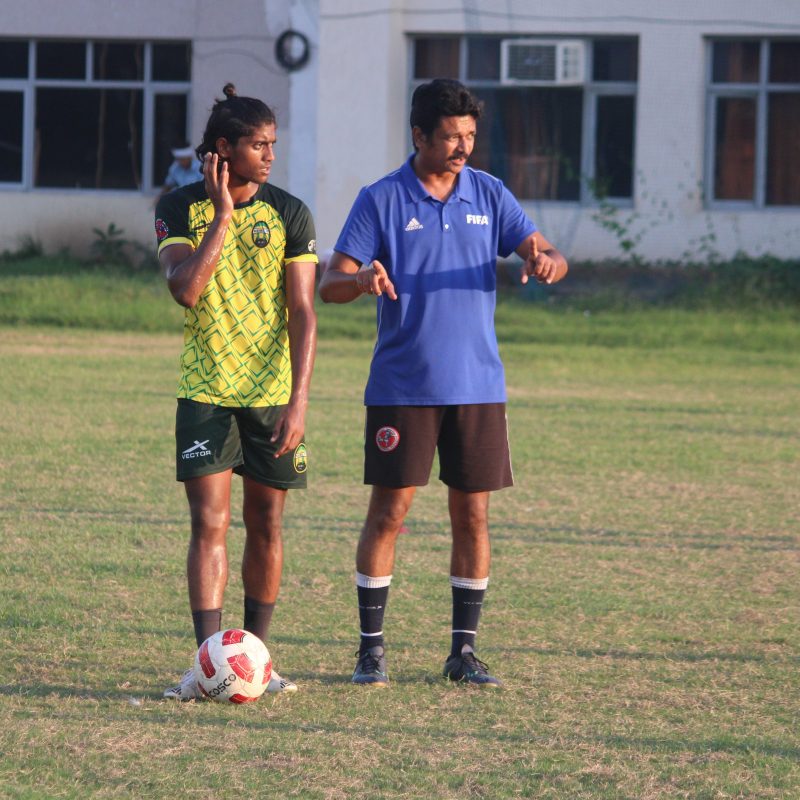 Garhwal Heroes FC romped to a comfortable 3-1 win in their opening encounter of the Delhi Senior Division League against Rangers SC yesterday at Ambedkar Stadium. Goals from Karthik Panicker, Akshay Pashilkar, and Gaurav Rawat ensured a decisive win to begin the campaign.
Vivek Rawat's men hit the ground running from the starting minutes. Garhwal Heroes took an early lead in the 9th minute, courtesy of a low cross from Akshay Pashilkar to Karthik Panicker, who tapped in to open the scoring.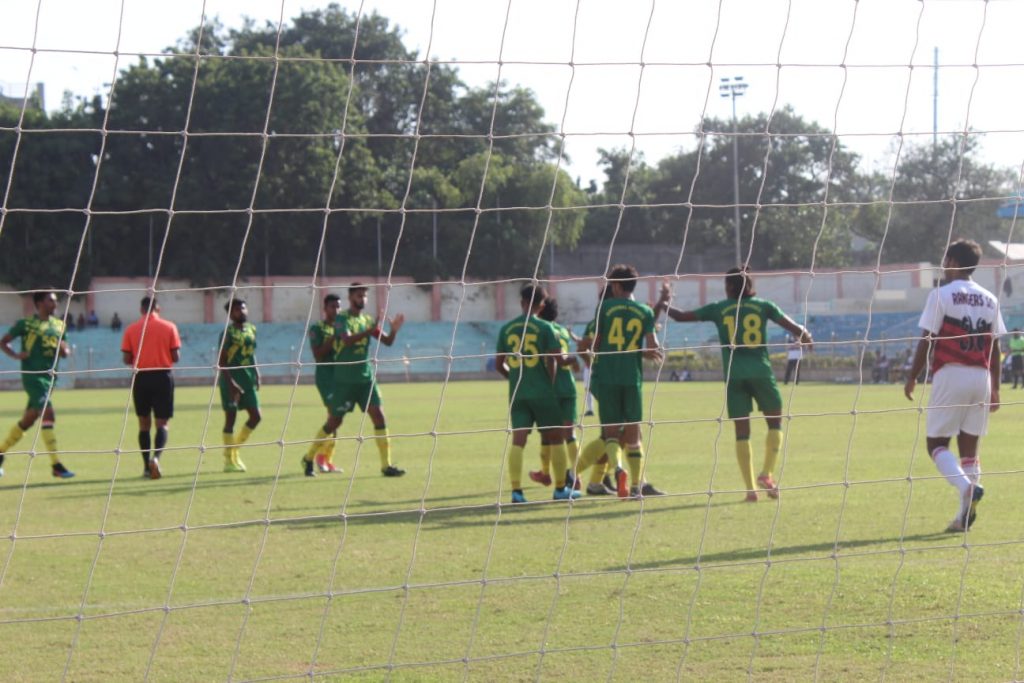 Garhwal doubled their lead within the 18th-minute mark, where Akshay Pashilkar found the net from a one-on-one situation against the opposition keeper. The first half ended with Garhwal having a comfortable lead.
Rangers SC scored their solitary goal in the second half and seemed to bounce back in the game. However, a terrific long-range effort by Gaurav Rawat in the dying minutes put the final nail into the coffin.
"This is a good start for us. We had some new faces who made their debut, and as a unit, I think it was a robust performance. Youngsters like Karthik Panicker have made a mark, and I'm sure they will improve further as we proceed," said Vivek Rawat, Head Coach of Garhwal Heroes FC.
Bhaichung Bhutia Football Schools (BBFS) – Residential Academy boys debut in Senior Division
18-year-old Karthik Panicker, a BBFS Residential Academy student, made his debut for Garhwal Heroes in the Delhi League and scored in his opening game. Karthik, who joined BBFS back in 2018, has proven his mettle repeatedly and risen through the ranks. The youngster signed a professional contract with Garhwal Heroes FC, a BBFS sister-concern, in April 2021 and clocked minutes in the I-League Qualifiers (Delhi leg) matches earlier this year. 
Karthik played the role of an Attacking Midfielder and was comfortable holding the ball in the attacking third, as he created many chances throughout the game. Defensively too, he didn't shy away from going for tackles against much older opponents, as he won multiple duels to launch some quick counters. 
"Senior players have always maintained a positive environment around us. Before yesterday's game, the team talk was motivating, and having Vivek sir in the touchline helped. Vivek sir's honest and transparent advice at all times makes me comfortable. I have waited eagerly to score my first goal, and getting it yesterday was the highlight for me. Overall the experience was great; winning the game is most important, and we did it together," said Karthik Panicker.
Alongside Karthik, BBFS Residential Academy students Carlos and Atharv Dayal were handed debuts in the Delhi Senior Division League. All these boys signed professional contracts with Garhwal Heroes FC in April 2021. So far, they have played the I-League Qualifiers Delhi leg and are now playing the Delhi Senior Division League.  
"This is a process that we have undertaken for over a decade now. At BBFS, we follow a scientific methodology for our age-group teams, focusing on a player's mental, physical, social, technical, and tactical abilities. The curriculum, which facilitates the holistic development of a student-athlete, has started to show positive results. We've sown the seeds that will reap benefits, and the ultimate motive is to see all of them contribute to the National team. I'm happy to see the boys do well and wish them the best for the future," said Sunil Patwal, the Technical Director of Bhaichung Bhutia Football Schools and Garhwal Heroes Football Club. 
Garhwal Heroes FC is pitted in Group-B against Delhi FC, Delhi United FC, Hindustan FC, Shastri FC, Rangers SC, Garhwal Diamond FC, and Sudeva Delhi FC.
In their subsequent encounter, Garhwal Heroes FC will lock horns against Garhwal Diamond FC on Tuesday, 12th October, at the Ambedkar Stadium. The kick-off is slated for 13:00 IST, and the match will be live-streamed on SportsCast India YouTube channel.
Read more about BBFS Residential Academy
Download enJogo, India's first football learning app on Android and iOS