"17 Indian states," said the Operations Head in November 2021, when the trials calendar for the next sporting season was under preparation. All team members sat and started discussing the possibilities. The murmurs increased, and the target seemed challenging to achieve. But, looking back, was it just a regular scouting program?
Each year, enJogo-Bhaichung Bhutia Football Schools (BBFS) organizes nationwide football trials for budding footballers. The idea is to reach out to maximum players in the country and provide them an opportunity to test their skills.
In India, the sporting ecosystem is still at a nascent stage. Most Indian states lack a well-structured football program, and the ignorance results in young players having less interaction, and soon they discontinue playing.
enJogo-BBFS has been solving this problem since 2010. Each year, the team has expanded its non-residential and residential football academies. Today, the football academies are spread across 15+ cities and have trained over 18,000+ student-athletes.
The process of selecting these footballers takes place via trials.
Travel, timelines, and trials
The team organizes trials for three squads – foundation, developmental, and advanced. These three squads are formed based on an athlete's potential.
The regional teams organize non-residential trials/demo sessions year-round. Suppose a player is interested in joining an enJogo-BBFS academy and resides nearby a non-residential academy – they can contact the regional team through the website, social media, or phone calls to schedule a demo session.
Once they attend the session, based on the athlete's developmental stage, age, and other technical factors, they get grouped with a similar batch.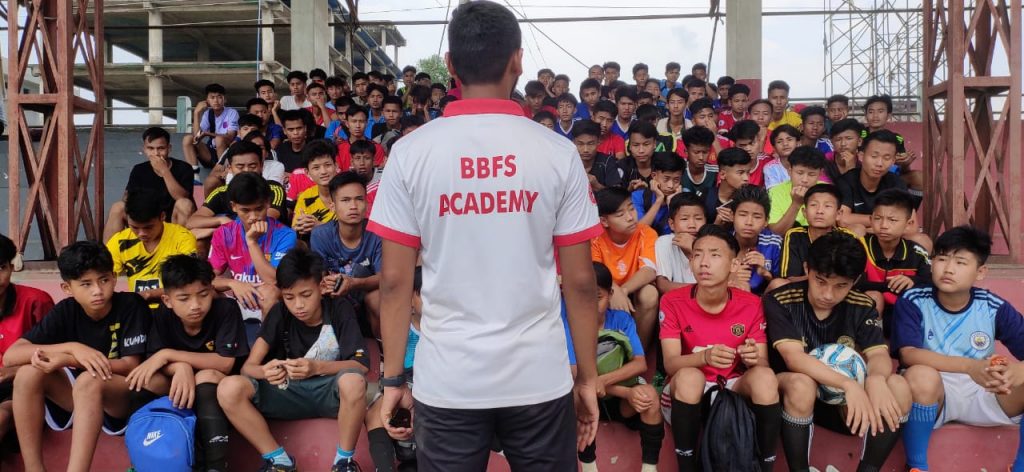 On the other hand, the residential academy trials are organized throughout the country for a limited period. Each year, the senior coaches and business team start planning by mid-November and commence the scouting program by December or the start of January. Organizing trials requires strategic planning, and the timelines are based on students' academic and sporting calendars.
The locations are divided into four zones – North, Northeast, West, and South India. The coaches and business team spend 10-14 days in each zone.
"Our trial age groups range from 11 to 18. However, there are instances when the attendees are overaged or do not match our criteria. We intend to guide everyone. The trials are a great platform for talented players to be part of a structured sporting curriculum while maintaining academics. Before the pandemic, we used to engage 10,000+ kids in India through our scouting program," said Kashyap, the Residential Academy Business Head.
Every talent is unique, and every talent deserves an opportunity
During the trial days, the participants are divided based on age and playing position. The team organizes three rounds, and every participant receives at least 20 minutes of playing time to showcase their skills.
"Our trials can be compared to writing exams. If you are prepared well, your chances of scoring increase. But if you have a bad day, you know things look grim. However, in football, certain aspects are quite different from writing an examination. The scout judges a player's potential based on their instincts, and the aspects of positioning, passing, receiving, and shooting are important criteria for selection. Trials help us identify a player's character and whether the student-athlete matches our ethos. You might not be having the best day, but your character and instincts can be an important judgment factors," said Nikhil Khunteta, the Technical Head – West India at enJogo-BBFS.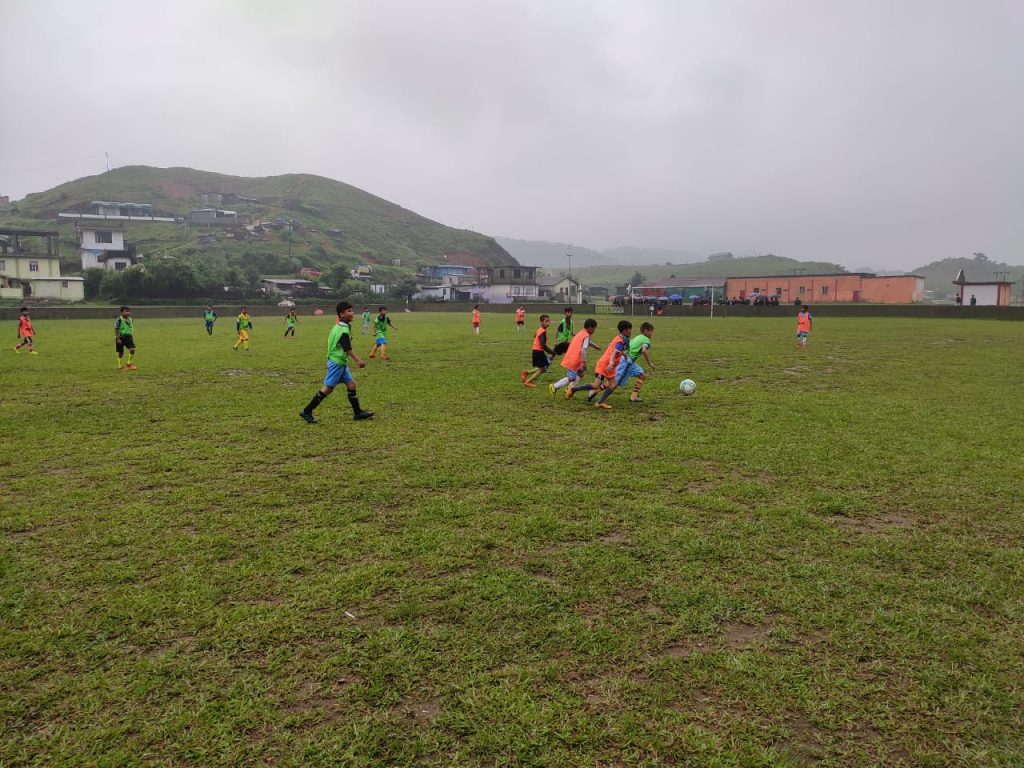 enJogo-BBFS organized one of the most extensive trial programs this season in the Northeast region, engaging over 2,000 athletes. The team has also covered 17 states and is looking to expand the number.
"We gathered unique experiences this time in the Northeast. While in Arunachal Pradesh, we had to spend nothing on food. Almost all families near the trial locations invited us to their houses. These speak volumes about the love and passion people in certain parts of India have for football. We strive to develop players from these regions.
We aspire to make the residential academy an excellence center for budding players. In the past, our student-athletes like Lionel have represented the India age-group teams. Development takes time. Ours is a work in progress, and through our extensive scouting programs, we will reach out to every talent who deserves an opportunity," said Nikhil.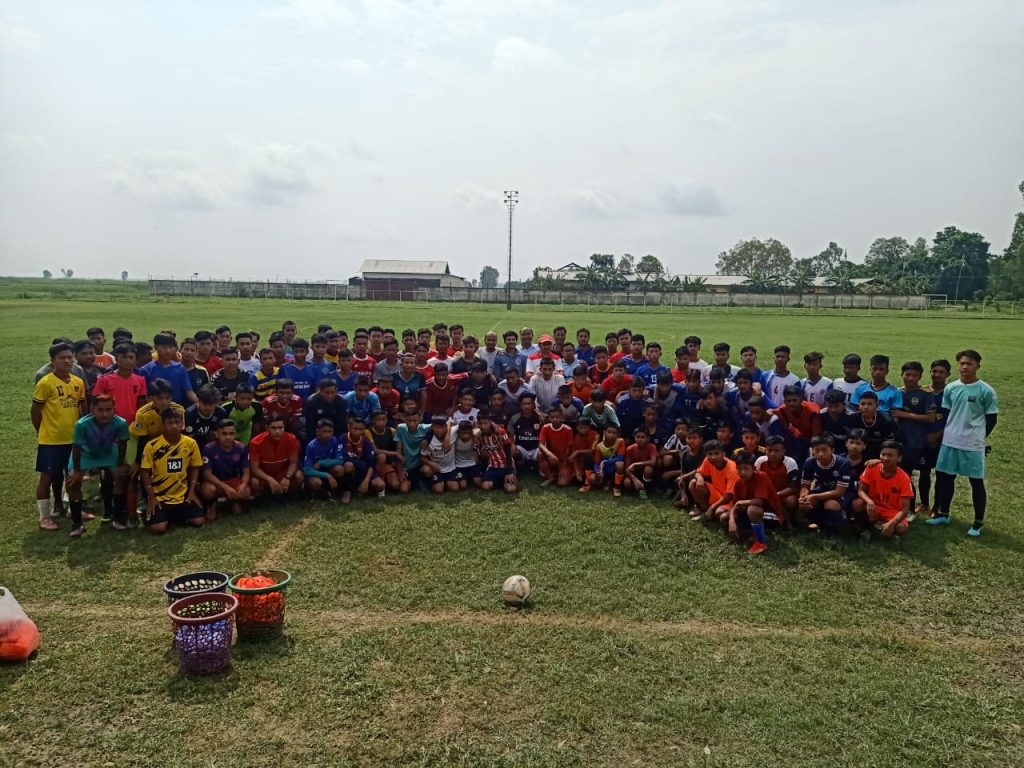 The enJogo-BBFS trial season will continue for the next few months. Players selected from the first round will be called in one of the BBFS residential academies for the final round.  
Based on performance, the selected players will join one of the five BBFS residential academies in Delhi, Maharashtra, Meghalaya, Kerala, and Tamil Nadu with partial or full scholarships.
Read more about BBFS Residential Academy
Download enJogo, India's first football learning app on Android and iOS
Read the last five editions from The Dugout:
#44 BBFS organizes the largest football trials in Northeast India
#43 The significance of set pieces in football
#41 Let us talk about football nutrition