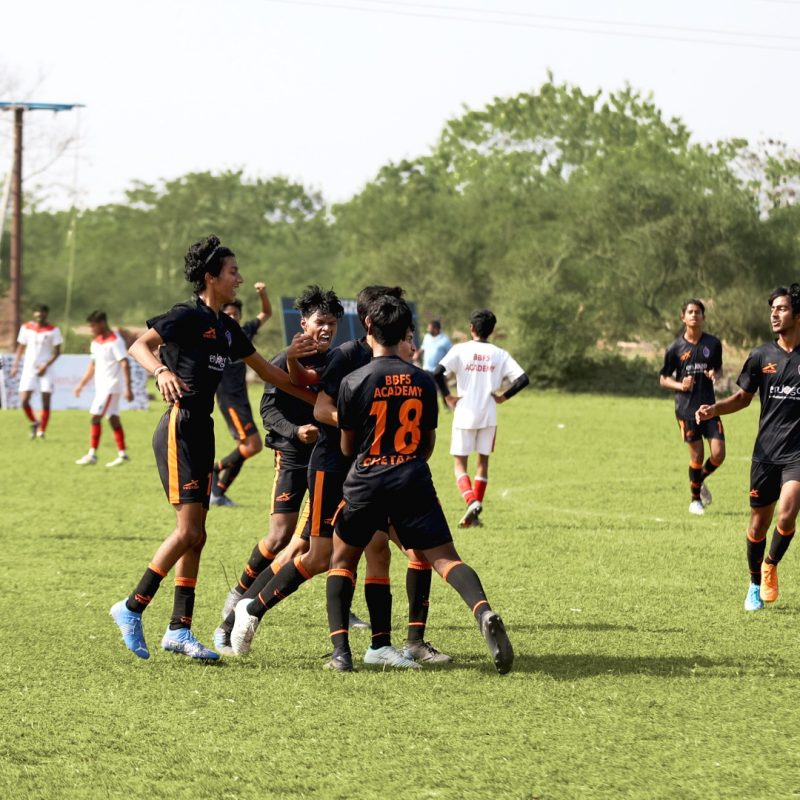 Enjogo is all set to conduct trials in 100+ cities during the 2022-23 football season for its residential academies (boarding school with football training).
Through this initiative Enjogo aims to reach out to football aspirants across the length and breadth of the country in the next few months and select the best young players for the BBFS Residential Academy.
BBFS or Bhaichung Bhutia Football Schools is India's largest football academy and already provides over INR 2 Crores worth of scholarships for talented footballers under its residential program. There are opportunities to gain up to 100% scholarships covering academics, training, food, lodging, and competitive exposure.   
Since 2010, BBFS has been providing equal playing opportunities and a well-defined pathway to play professionally. Over the years, 18,000+ footballers trained at the non-residential (after-school program) and residential academies in 60+ BBFS centers.
So far, BBFS has helped develop 15+ players for the Indian national teams, and 700+ national level footballers.
100 Trials. 100 Cities. Unlimited Dreams. 
Every season, BBFS scouts find talented footballers from distant parts of the country. However, until now, the trials were conducted in select zones. It will change this year.
For instance, traditional powerhouses like the Northeastern states, Kerala, Goa, Bengal, and Maharashtra have been the hotbeds to scout talent.
BBFS aims to change this going forward. The technical team has shortlisted Tier I, II, and III cities based on football popularity.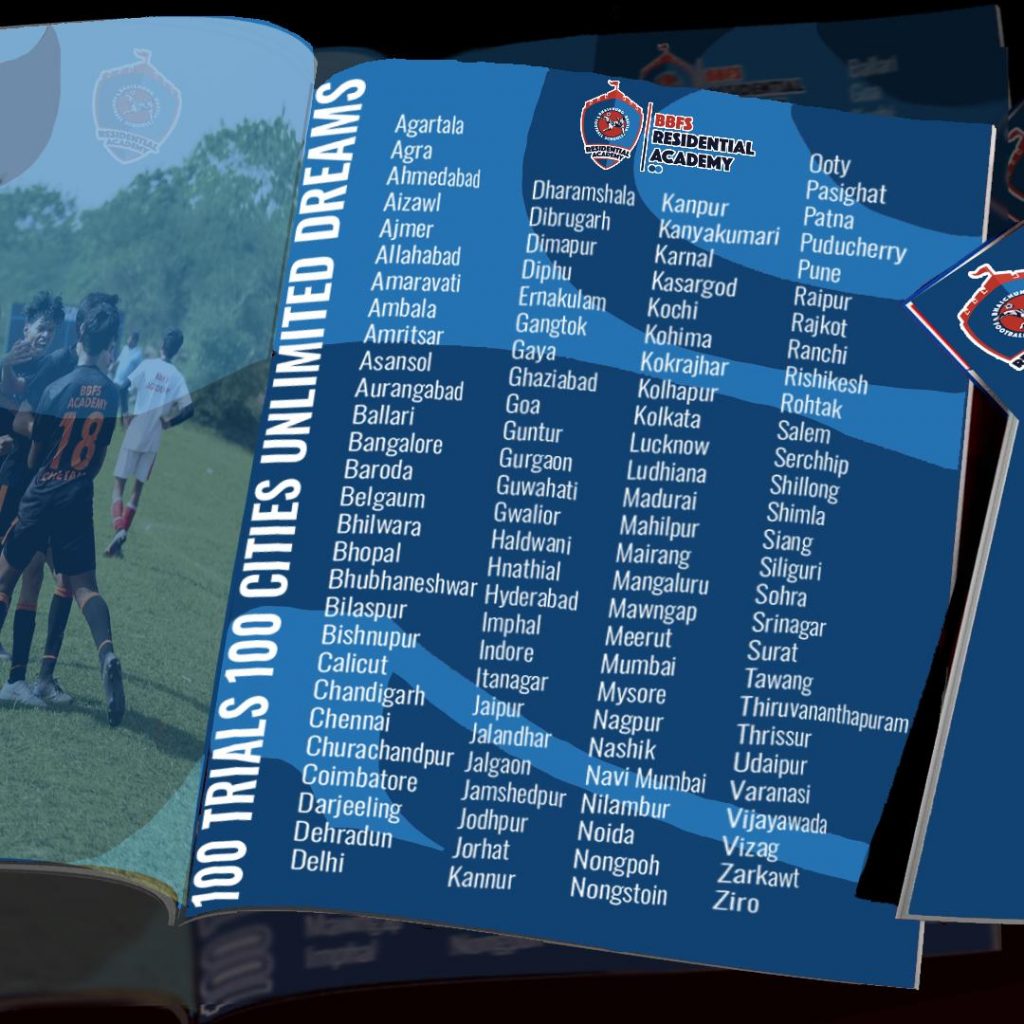 "This is just the beginning. As our operations grow, we will keep on adding more venues to the list. Eventually, the plan is to cover every district in India," said Kishore Taid, Co-founder and CEO of Enjogo and Bhaichung Bhutia Football Schools.
Talent Meets Opportunity
BBFS Residential Academies are operational across five cities – Delhi, Maharashtra, Meghalaya, Karnataka, and Kerala. The trials will happen in two phases – regional and national. After selection in the first phase, the selected footballers will travel to one of the BBFS Residential Academies for the final round.
"Any player getting shortlisted for the program has a well-defined pathway to becoming a professional player. Our residential academies are the perfect platform for youngsters to play competitive football and go professional. Once the player shows progress, we send their profiles to national team scouts and make them represent our partner clubs like Garhwal Heroes Football Club, which plays in the Delhi Senior Division League," said Sunil Patwal, Technical Director, Bhaichung Bhutia Football Schools.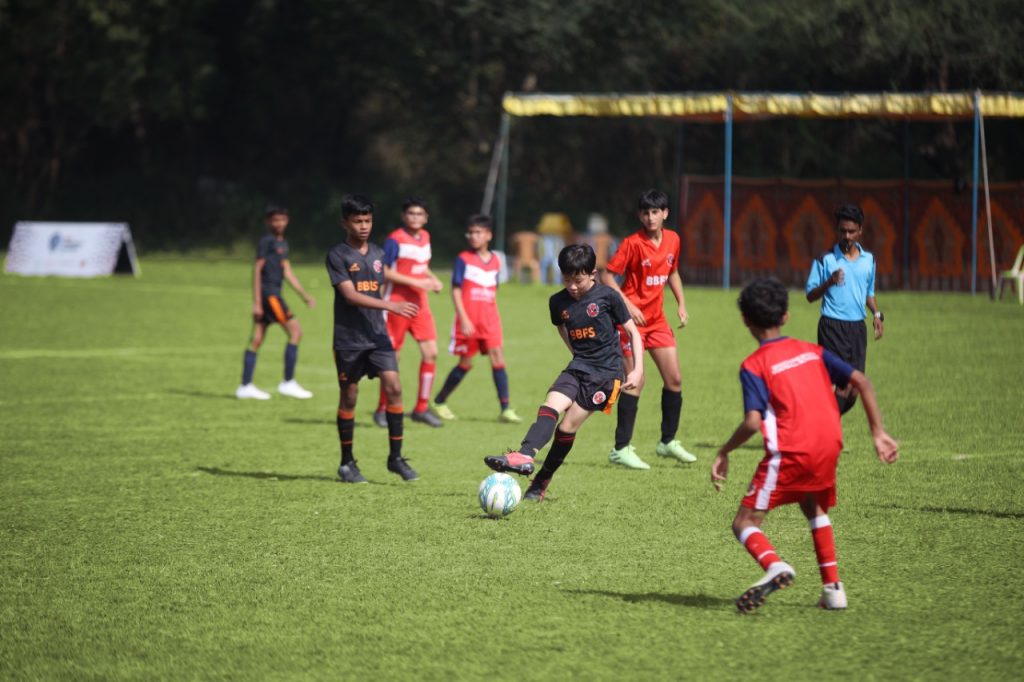 Over the years, BBFS has developed a robust scouting network where many academy players have played for the India age-group teams, Indian Super League, I-League, and Santosh Trophy teams. Gaurav Bora (Northeast United), Rohit Kumar (Bengaluru FC), Aashique Kuruniyan (Indian national team), and many other international stars started at BBFS and have risen through the ranks.   
The trials will commence from the first week of October 2022 till the end of March 2023. Players aspiring to appear for the trials must download the Enjogo app and register. During the first phase, the trials will take place in Gurgaon, Bengaluru, Surat, Delhi, Ahmedabad, Hosur, and Nilambur. 
Read more about BBFS Residential Academy
Download enJogo, India's first football learning app on Android and iOS
Read the last five editions from The Dugout:
#54 Women's Football: The next big opportunity in Indian sports
#53 Kicking off a dream with Kshitij
#52 How does the FIFA ban affect youth football?
#50 Gaurav's pursuit of happiness