"I don't understand how people judge a sixteen-year old's capability of becoming a professional footballer. They still have at least five years of growth time. Who knows if the best is yet to arrive?" said Richard Jamie Vardy, the oldest Golden Boot winner of the English Premier League at age 33.
Vardy came to the fore in his late twenties, qualified for the Premier League, and won the title with Leicester City in 2016. He is a prime example of a late bloomer.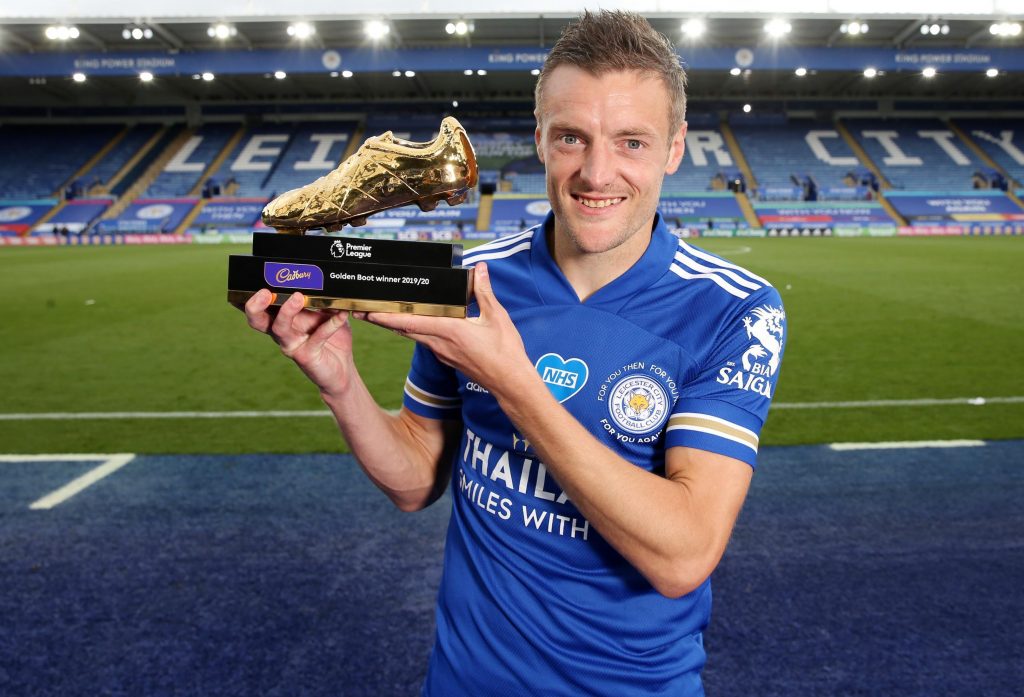 At age 16, when many of his fellow mates received professional contracts from their academies, Jamie Vardy was released by Sheffield Wednesday citing lack of potential. Vardy is not the first footballer to face rejection at an early age. Every year, young footballers face rejection. They get forced to make a tough choice about their future in the game.
But here is an interesting stat.
According to studies, 70% of players who represent top English academies in their formative years do not sign a professional football contract in the later years. The numbers look similar for the rest of the world.
Consistency compounds
By the age of 25, Lionel Messi, won five Ballon d'Or trophies. Kylian Mbappé, 19 then, played an integral role for France in winning the 2018 FIFA World Cup.
Messi and M'Bappe are examples of early bloomers whose talent and hard work led them to achieve excellence and fame at an early stage.
On the contrary, Chelsea's Eduard Mendy, who was voted the world's best goalkeeper in 2021, did not have a professional contract at 24.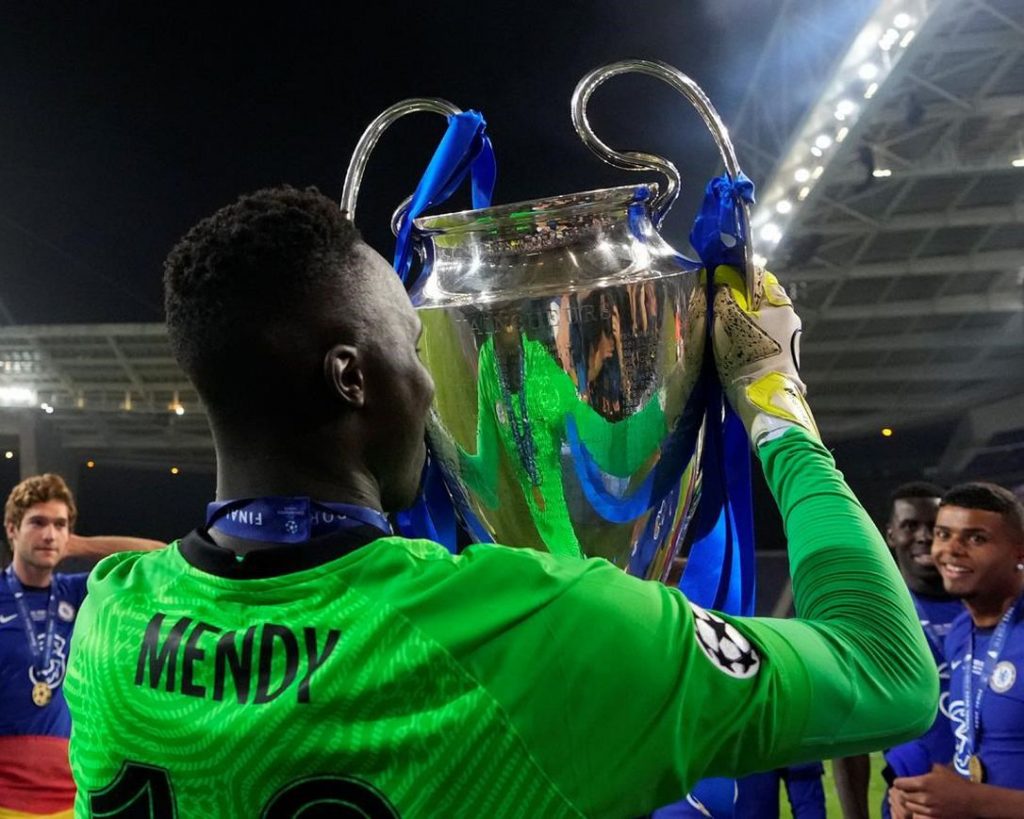 Mendy, compared to Messi and M'Bappe was nowhere close at a similar age. But Mendy's sheer consistency led him to achieve laurels five years later. Now, Mendy, representing Chelsea FC, won the Champions League and Super League titles. All within the last two years. He won the 'Footballer of the year' in 2021 alongside winning the Africa Cup for his national team – Senegal.
It's not too late until your 20s
Various internal and external factors can make or break a successful football career. Achieving early success is good. But when the stakes are high, you better slog every day. Playing in the big leagues involves various physiological and psychological work behind the scenes.
The teenage grades on the football field do not decide one's future in the game. However, certain aspects are paramount for an athlete to reach the pinnacle. Let's list some of them:
Every athlete is unique. Their tactical and technical abilities vary. So does their physical development. Often we see short or physically weaker players play against superior opponents. But, if you take the examples of Messi, Iniesta, and Xavi, these players made it a daily routine to get the better of physically superior opponents. Back home, look at Sunil Chhetri.
Having an ideal physique does not promise a future in the game.
The key here is to work on core strength, irrespective of a player's height or weight. The more an athlete develops their endurance, balance, speed, agility, and coordination, the higher their chances of performing against superior opponents.
Mentality and confidence play a crucial role in a player's development. Some athletes find it difficult to cope with rejections and failures, and their motivation can drop. It tends to hinder their growth.
If Vardy gave up at age 16, who knows, Leicester might not have had their dream Premier League run in the 2015-16 edition.
Similarly, if Mendy left during his early 20s, the world would have regretted missing a charismatic keeper.
"I faced my first real rejection when I was 14 years old. A striker was selected as a goalkeeper for my school team ahead of me, even though I trained as a goalkeeper." said Rakshit Dagar, a former enJogo-BBFS student-athlete.
Rakshit, who got his first professional contract at age 23, is the current goalkeeper of I-League champions Gokulam Kerala FC. He will soon join an Indian Super League club.
He debuted in the AFC Cup, one of the top-most tournaments in Asia, this season. Rakshit won the I-League title with Minerva Punjab, represented Kolkata giants East Bengal FC in the past.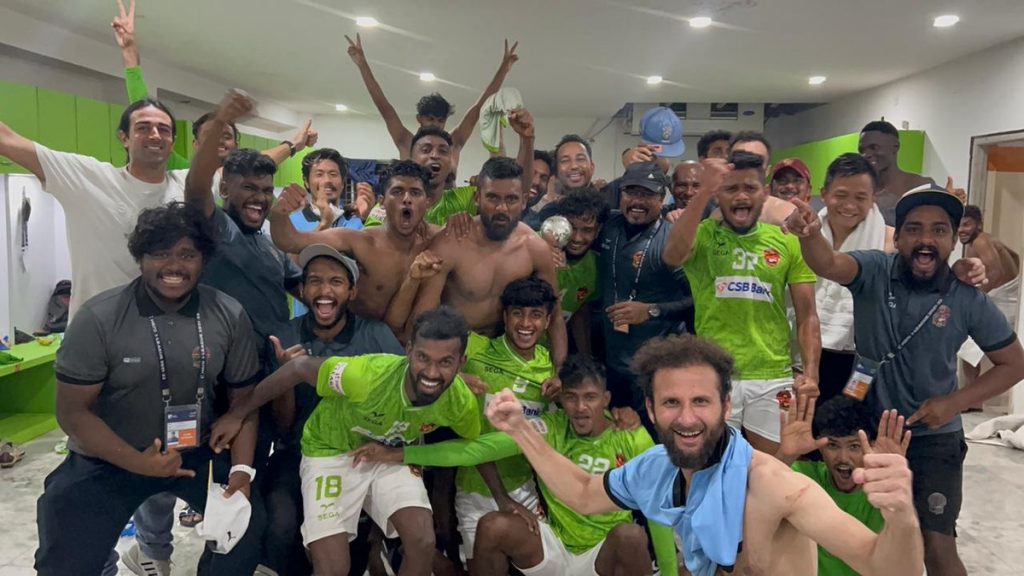 "I started to work harder than ever and made it a habit to indulge in intense individual training. I wanted to prove to everyone who questioned my abilities. I am thankful that the sacrifices bore fruits," said Rakshit.
Rakshit had the option to stop his practice sessions. He could have settled for a decent living doing something else. But, the heart wants what it really wants. Rakshit continued his training irrespective of repeated rejections. He achieved what he deserved.
When asked how Rakshit leaped from the constraints, he replied, "It was my family who stood beside me. Even when I had given up, my parents didn't. Also, my coaches at school and enJogo-BBFS helped me a lot through the testing times. They believed and pushed my limits."
Rakshit Dagar and co could never have realized their potential if the external factors let them down. No matter where you are in life, there is always room for improvement. And opportunity favors the stubborn. You must preserve your dreams and take one step at a time to chase your calling.
Players in their late teens must emphasize improving their physical, technical, tactical, mental, and social skills rather than trying to sign a contract with an elite club. What works for David might not work for Goliath. Compounding takes time. But once you get results, your life can change.
Indian football is witnessing a positive shift. The developmental pathway is becoming robust. Players now have an opportunity to pursue professional football while they continue their academics. For instance, Garhwal Heroes Football Club, an enJogo-BBFS partner team, launched India's first and only college football program for students above 18.
In India, young footballers can now pursue a college degree of their choice while they go professional.
Read more about BBFS Residential Academy
Download enJogo, India's first football learning app on Android and iOS
Read the last five editions from The Dugout:
#47 Garhwal Heroes FC launches India's first and only college football program
#46 Celebrating Chandigarh's largest football league
#45 Scouting for India's largest academy
#44 BBFS organizes the largest football trials in Northeast India