What does a youngster do when they outperform peers in a particular field?
They prioritize achieving more, right? Err, wait. Not all.
Let's take Samyak Kumar's example.
Samyak started his sporting journey with Taekwondo at a tender age and achieved a lot quickly. He played at the national level at age 14, and was regarded as one of the best talents in the circuit.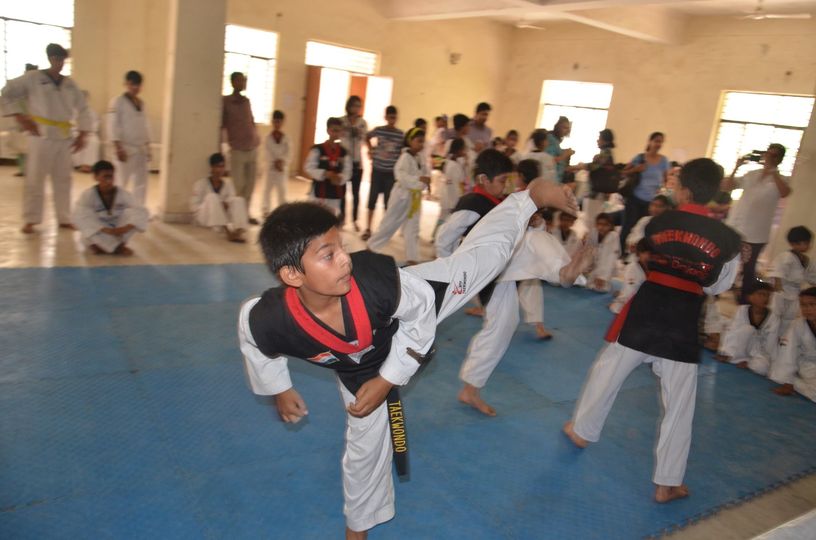 Alongside Taekwondo, Samyak pursued multiple sports in his leisure time. One of them was football, which eventually became his primary sport.
Samyak started playing football as a 10-year-old in school, and soon his interest peaked.
"I was dedicated and able to climb the ranks in Taekwondo very early. But when I started playing football, it took me no time to realize my true calling. Those days, Taekwondo was my priority, but in parallel, my interest in football grew manifold. Eventually, I quit Taekwondo to pursue football at the highest level. That's when BBFS happened, and my life changed," apprised Samyak.
Samyak joined Bhaichung Bhutia Football Schools (BBFS) in 2011 after he learned about the organization through a Google search. It took him no time to convince his parents and appear for a free trial session.
"We have always supported Samyak in whatever he wanted to do. Samyak was doing well in Taekwondo. I often joined him for sessions and observed his developmental journey. His Taekwondo coach told me that Samyak is a talented sportsman. If he continues training, he has the potential to become an Olympic athlete. And his results supported the coach's claim. So, his decision to switch sports was a pleasant surprise to us. But his mother and I believe in giving him the liberty to decide his well-being. We think that Samyak must follow his passion and remain dedicated," affirmed Sanjay Kumar, his father.
A reality check
In 2011, during Samyak's first season with BBFS, he was nowhere near his fellow mates.
"Coming from a robust sporting background, I believed I was the best during my initial days. However, that was not the case, and I didn't even make it to the dev squad second team as a substitute," informed Samyak.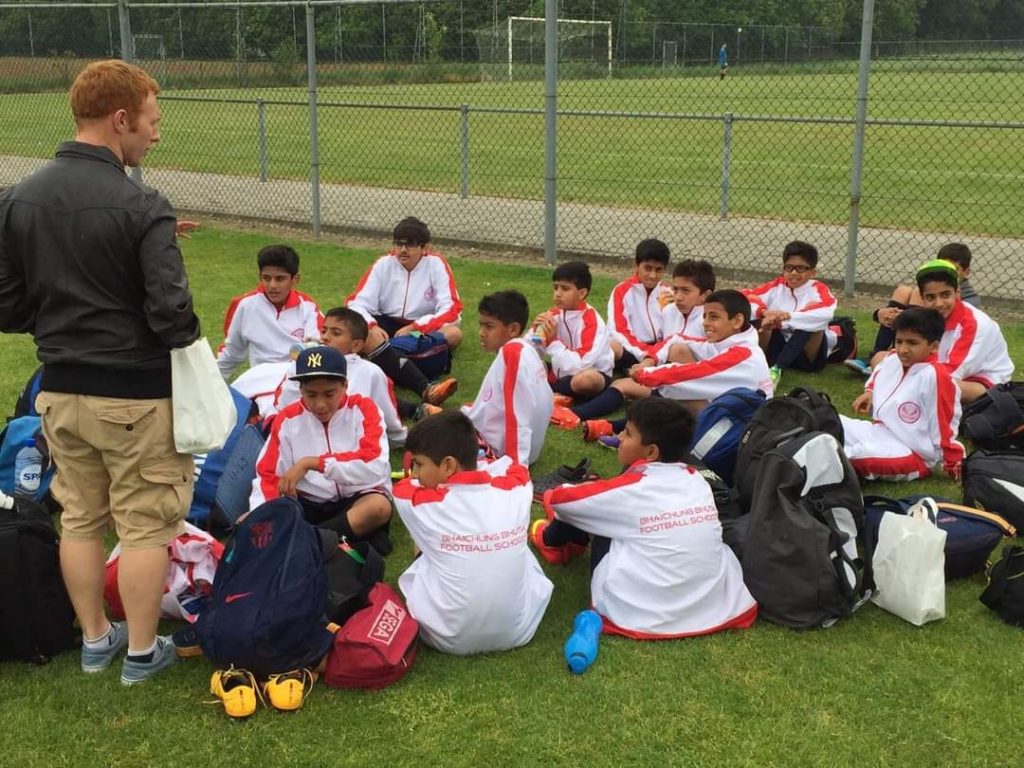 Throughout 2011, Samyak was training in IIT Delhi, a BBFS football center. He struggled during his initial training days and faltered in several friendly games. Success remained a distant dream those days.
"When I wanted to leave Taekwondo, my parents never questioned me. My dad always accompanied me to matches and training sessions. During one such matchday in IIT Delhi, I was the worst player on the field. That day, I came on as a sub and wanted to prove myself. But I remained clueless and had no contributions in the game. After the match, while returning, my dad told me that if you're not willing to put in your efforts, I suggest you stop playing. I couldn't help but cry that day. I was devastated," informed Samyak.
At BBFS, each student-athlete undergoes a structured developmental pathway. At first, when a player wants to start kicking, they appear for trials contacting the admissions team through the website or other mediums. Depending on a player's abilities, age, physicality, and other developmental factors, they get grouped with athletes in similar stages on the trial day.
Each student then undergoes a personalized training curriculum developed by senior coaches. At the start, the physical, mental, and social factors are thoroughly emphasized, making the athlete fall in love with the game. After a specific time, the focus shifts to enhance the technical and tactical aspects. The growth of the student-athletes is analyzed frequently, and parents receive quarterly updates. The session plans are optimized every quarter, looking at individual requirements.
While training, players simultaneously gain exposure in local and regional tournaments and play a minimum of 30 competitive matches in one year. Based on their performance, the athletes rise to developmental squads, which take part in national and international competitions and receive scouting opportunities in Garhwal Heroes Football Club, a BBFS partner club, and other elite-level teams.
Competing against the best
One fine day, Samyak declared to his coach that he wanted to compete against Kshitij, one of the finest footballers at BBFS back then.
That moment, Anup Singh, an AFC 'A' licensee, and a senior BBFS coach, took the onus to develop Samyak.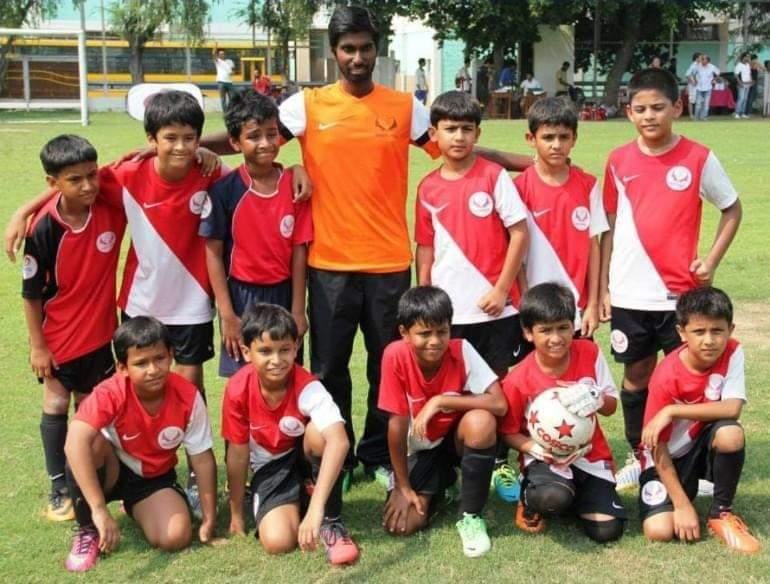 "You understand when a player has the zeal to improve. As a coach, my job is to get the best out of my players. I understood Samyak had the potential and wanted to help him. He was very determined from the start but needed motivation. Each day, I created an intense situation for Samyak to push his limits and compete against the best. He was also taking inspiration from Kshitij, with whom he had a friendly competition. When he saw Kshitij outperform others, it fueled the fire in him to perform.
On some days, we set him up in situations where the challenges were immense. These drills continued for an extended period. And after a certain point, it became a habit. He regained his playing confidence and improved in his physical, technical, and tactical prowess. Samyak seemed ready to compete against the best," reiterated coach Anup.
Despite various difficulties, Samyak had a winning mentality. No matter the hurdles, he stayed resolute and persevered through each challenge. It took Samyak three years to make a place in the developmental squad starting XI.
But once he arrived, there was no looking back!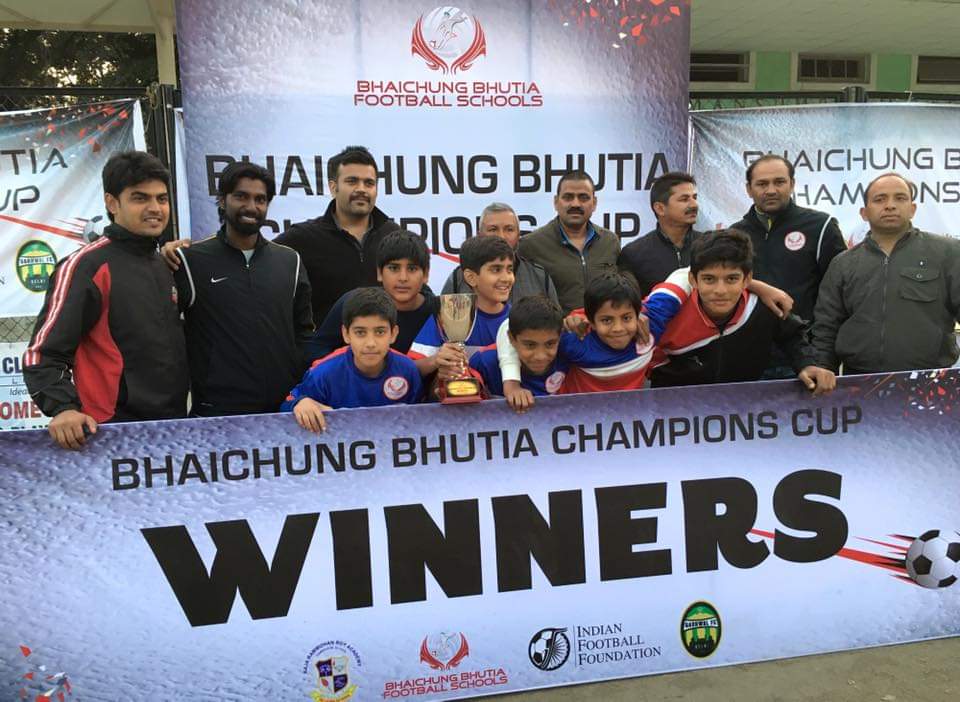 Samyak became the captain of the developmental squad. He went on to play twice in Sub-junior Nationals, Junior Nationals, Garhwal Youth League, I-League U-15, Delhi Youth League, and played in three international tournaments in Portugal, Netherlands, and Spain.
On one occasion, coach Anup shortlisted twenty athletes from BBFS for trials in a national-level competition. Out of them, two BBFS athletes received an opportunity to represent Delhi.
One was Samyak. Guess who the second was?
Of course, Kshitij.
"One thing that I have always had is the motivation to prove myself. When I saw Kshitij, I wanted to be like him. I understood my setbacks and strived hard to improve and better myself. Our training sessions were happening three days a week. But I continued my training for four hours daily. I would always bug Anup sir and seek guidance, and I'm happy it bore fruits and made me a better defender," tells Samyak.
The Exotic Dream
His discipline and dedication were not restricted only to the pitch. While excelling on the field, Samyak fared exceptionally in academics as well. He aced his board examinations with flying colors and was ready to take on a new challenge. Samyak wanted to play college sports in the United States (US).
With assistance from BBFS management, Samyak started applying for scholarships to play there.
"Many of my batchmates received opportunities to play in international leagues, and Kshitij also traveled abroad. I, too, had the ambition to play overseas. I thank BBFS for connecting me with CHASE, the organization which guided me with the trial and scholarship process. I got a 50% scholarship from Eastern University based on my performance in football and academics. It has been a dream come true", concluded Samyak.
Last year, Samyak traveled to the US and represented the reputed Eastern University in the National Collegiate Athletic Association's university leagues. Despite having a slow start, with the help from his mentors and his undying willpower, Samyak kept achieving greater feats.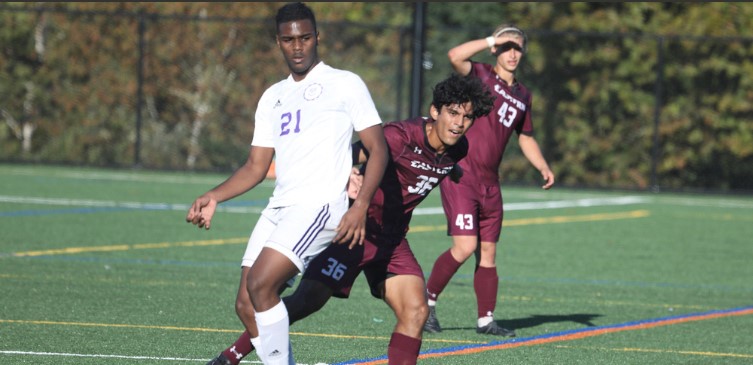 "It takes time, diligence, perseverance, and a truck-load of hard work to achieve a dream. As parents, we must support our child's endeavor and put no pressure on performance. I believe BBFS coaches were his parents on the field. They guided him in football, took care of his holistic development, and instilled the right life traits in him. The most important part is that coaches like Anup Singh have always supported Samyak no matter the situation. Even when he traveled to the US, Samyak called Anup sir to seek guidance. When a coach is invested in developing your child and dedicates ample time to upskill the youngster, it gives you confidence. We are very happy for Samyak, but thanks to BBFS. They played a huge role in Samyak's development, and we all want to see him do well in life," concluded his father.
Samyak's ultimate goal is to play in the European leagues and represent team India as he progresses without compromising his academics. And we totally believe in his dream given his track record of excelling in multiple fields simultaneously.
Read more about BBFS Residential Academy
Download enJogo, India's first football learning app on Android and iOS
Read the last five editions from The Dugout:
#28 Kheloge kudoge to…banoge CEO
#27 From India to Europe: a young footballer's dream journey
#26 Little Manbha's Big Dreams
#25 Why should boys have all the fun?