I have made mistakes, but I won't make the same mistakes again. I'll make new mistakes, and I'll learn from them

Jose Mourinho
For Rahul, the words by Jose struck chords. Growing up in a football frenzy state there was no choice but to fall in love with the game. As luck would have it, Rahul went on to find a way to make a successful career in football parting ways with a corporate career in IT.
"I am a die-hard Chelsea fan, and to watch Jose Mourinho wield his magic as a manager mesmerized me. That was the first time I understood the role of a coach. That was the inception of a beautiful dream for me," said Rahul Vannadil, the Technical Lead of enJogo-BBFS, Bengaluru.
Loving football is a mandate in God's Own Country
Rahul hails from Payyanur, a small town in Kerala. Growing up in a state obsessed with football, it took Rahul no time to start playing.
"As a kid, I would spend most of my days playing football with friends. I remember competing in all local tournaments, which were nothing less than a celebration. We did not have team jerseys nor sponsors to fund our costs. The only way to not lose money was to win. It helped us play the next tournament. We were a passionate bunch.
Football shaped me as a person. While playing, I learned one of the core skills in life – teamwork. I think and reflect on those lessons every day. To win, one needs a team that respects each other and works in unison. No matter, whether it is in the football field or life in general," claimed Rahul.
Rahul studied in Kendriya Vidyalaya, Payyanur, where he joined football coaching for the first time.
"I was in IXth standard when I attended my first football training session. Until then, all we did was play football in an unorganized way," recalled he.
Leaving a lucrative IT job to pursue the passion
Rahul was at a crossroads in his late teens to make a career choice. After XIIth, Rahul pursued Computer Science engineering. He graduated in 2015 and joined an IT firm as a Software Developer. 
Life became monotonous for Rahul. Someone who has spent most of his time on the playing field; instructing a machine seemed offbeat. Within a year, Rahul called it a day. He chased his dreams of becoming a football coach. 
"It was never easy to make this decision. When I started, I was not sure about the possibilities. All I had was a dream to become a coach. But I did not know whether things would work out in my favor," added Rahul.
In 2016, he attended the New Coaches Workshop organized by team enJogo-BBFS. The workshops, which help coaching aspirants in starting-up and upskill licensed coaches, were the turning point for Rahul. He performed exceptionally and attracted eyeballs. As luck would have it, Rahul was soon offered a full-time role at one of the enJogo-BBFS centres in Bengaluru.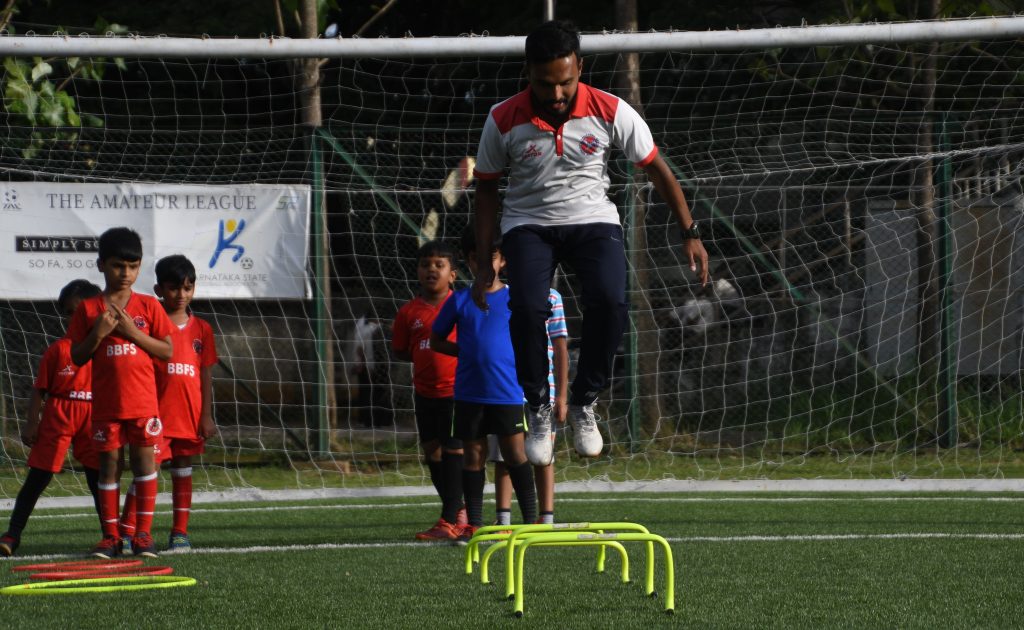 "Now that I look back, I realize that the lack of good quality training is a major reason India fails to realize its potential. It is a problem evident across the country. I find it a great opportunity to change this situation," said Rahul. 
Rahul's family supported his decision. His parents motivated him to pursue his calling.
In fact, in 2016, enJogo-BBFS started opening centres in Bengaluru. It was a match made in heaven.
Rahul was one of the first coaches to join the Bengaluru team. Under the guidance of senior coaches (Nikhil Khunteta and Priyank Tyagi), Rahul became a strong pillar for enJogo-BBFS in the region.
Within six months of joining, Rahul started handling development squad teams, U-15 and U-13 I-League squads. He completed his AIFF 'D' license and attained AFC 'C' license afterward.
Enjoying a life filled with purpose
"We are not short of talent in our country. We need to nurture youngsters with care and precision," says Rahul.
When asked about his long-term goals, Rahul wanted to complete all AFC certifications and hunt for India's next football star.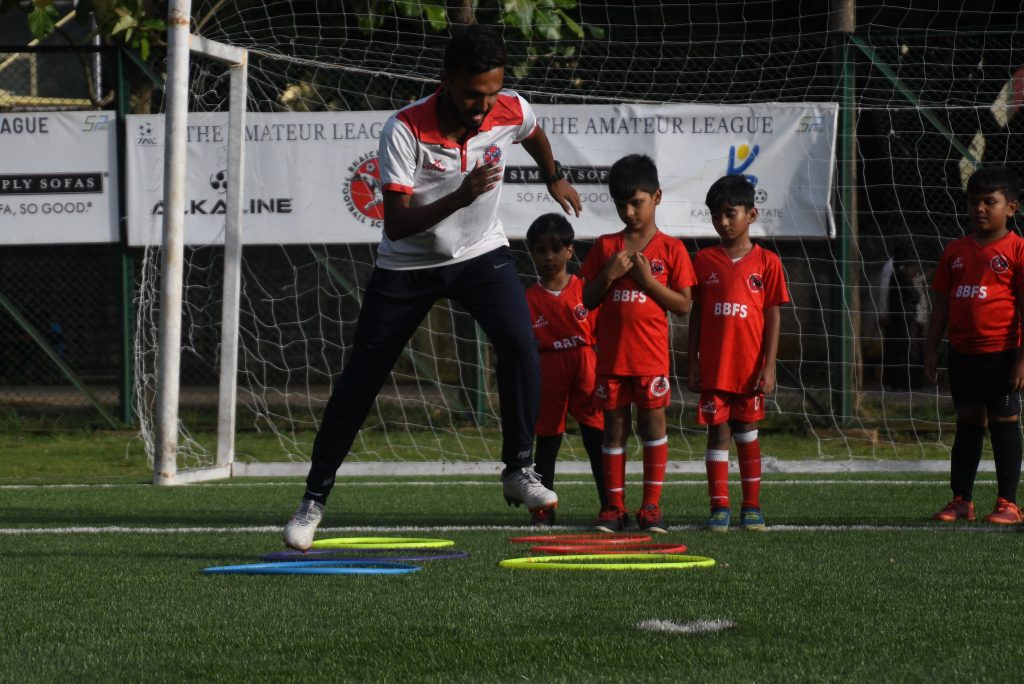 "Our kids deserve the best training facilities and the best coaches. Proper guidance will help our youngsters achieve great success," concluded he.  
Rahul and his team are preparing for the upcoming KSFA Youth League. As of today, Rahul is the Technical Lead in South India, where his role, alongside training talented footballers, includes educating coaches via the enJogo-Coached programs.  
Read more about BBFS Residential Academy
Download enJogo, India's first football learning app on Android and iOS
Read the last five editions from The Dugout:
#47 Garhwal Heroes FC launches India's first and only college football program
#46 Celebrating Chandigarh's largest football league
#45 Scouting for India's largest academy
#44 BBFS organizes the largest football trials in Northeast India