A few days back, we conversed with Samyak, a former student-athlete of Bhaichung Bhutia Football Schools (BBFS). He narrated his journey of beating the odds and traveling to the US to continue playing at the highest level while pursuing education.
Samyak is amongst many student-athletes who travel to the US to pursue sports and academics.
Why?
College sports are huge in the US. As of 2021, the National Collegiate Athletic Association (NCAA), the governing body of US college sports, generated record revenues of 1.16 Billion USD from organizing multiple sporting events. Comparing that to India, we are nowhere close. No wonder the US athletes are top contenders for the Olympic medals.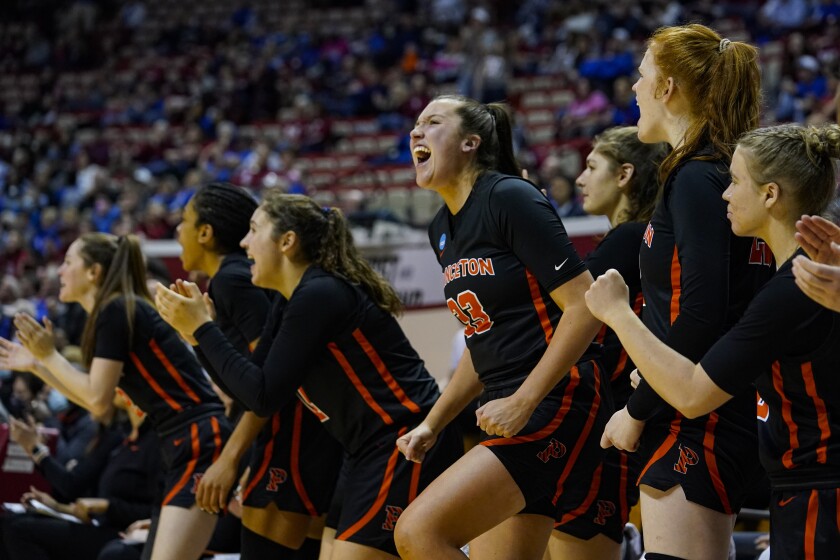 The NCAA has revolutionized university sports programs since it started in the early 20th century. Thousands of international students fly to the US to join NCAA-affiliated universities each year. The association boasts a massive count of 5,00,000 active participants each year, where 19,500+ teams play 20+ sports, and basketball is the most famous.
The college program in the US generates massive revenue, which gets used for scholarships, facilities, and other requisites. As of last year, the NCAA has also granted its players to monetize their fame through endorsements. Many athletes are scouted from the tournament and play on the bigger stage each year.
India's sports scene is kicking off
Unlike the US, India's nationwide sports programs are nascent, and India's sporting graph has seen an upward steep in recent years. Alongside cricket, other sports are gaining prominence. The focused approach to growing the grassroots ecosystem and providing the ideal facilities to more sportspeople is reaping the rewards.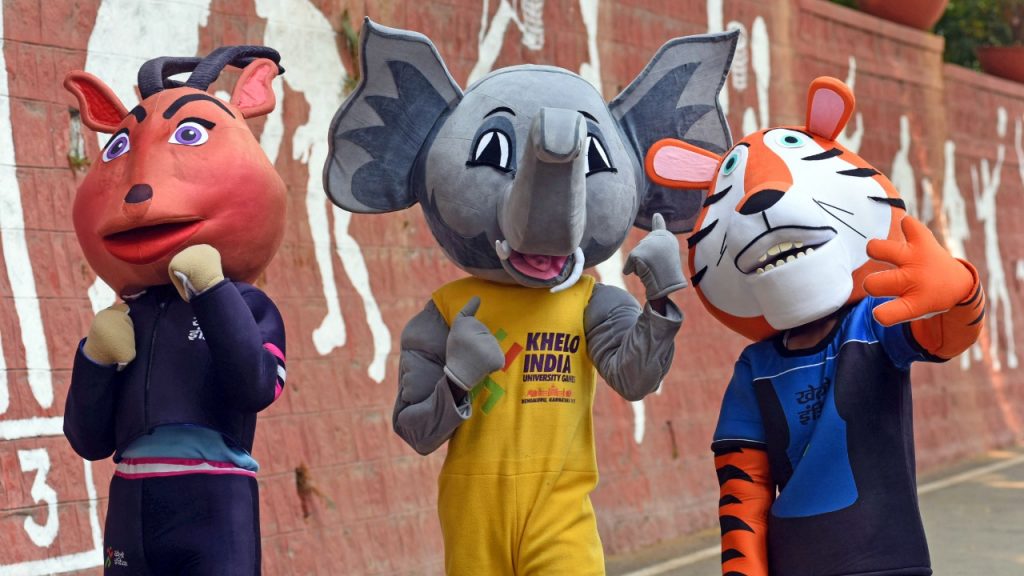 India's best Olympics outing happened in Tokyo 2020. We won seven medals, including a gold, two silvers, and four bronze medals.
But is it enough for talented athletes to reach the pinnacle?
The athletes are still deprived of many components for sporting success. The growth years from 18-22, when the athlete acquires maturity to go professional, need a restructure. It is ironic that many players get admitted to Indian universities through sports quota but once admitted, their playing opportunities vanish.
Indian universities lack a curriculum for student-athletes. Despite having state-of-the-art facilities, opportunities are less. For the longest time, sports have been looked at as a favorite pastime and an activity to refresh. The outlook must change.
The system hampers the progress of serious aspirants who wish to pursue education while becoming professional athletes. Sporting ambitions often suffer a slow death, and joining the rat race becomes necessary.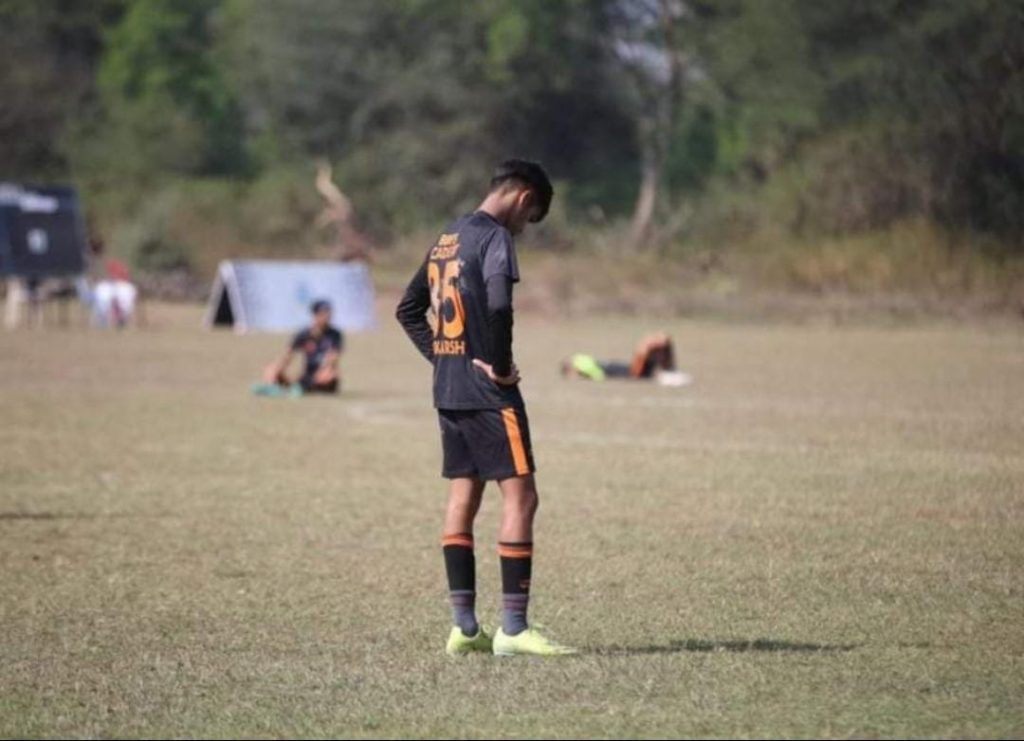 "Kids who didn't make it to our academy team at age 15 represented India at 21. Athletic maturity, in my opinion, comes in the 20s. It is unfair if our children are forced to make a career choice in their teens," apprised Kishore Taid, CEO of enJogo-BBFS.
Each year, when BBFS student-athletes are in their final year of school, parents ask about the future pathway in Indian football after class XII. We didn't have a concrete answer until this year.
"As a teenager, the decision is mostly pursuing football or nothing. But if you look at international superstars like Chiellini or Chiesa, they pursued academics alongside football. Despite Chiesa's dad being an international player, he completed a graduate degree and learned English if football didn't work out. It's great to believe in your abilities but don't put all eggs in one basket. It puts unnecessary pressure on an individual," apprised Richard Hood, Head Coach of Bengaluru United, in a conversation with enJogo-BBFS.
Back at home, Indian football team captain Sunil Chhetri is also continuing his education. He recently enrolled for ISDE Law School's Master's in Sports Management and Legal Skills degree. Despite achieving the highest laurels in the game, the skipper has professional plans for life after football.
Introducing India's first undergrad program with footballing excellence
To bridge the gap, BBFS, in association with its partner team, Garhwal Heroes Football Club, is starting a one-of-its-kind college program. The program will be offered in partnership with reputed colleges that offer undergraduate degrees in Engineering, Management, Law, Journalism, and related fields. Players who get selected for the program will pursue an undergraduate degree while going professional.
Garhwal Heroes Football Club is a Delhi-based side that takes part in Delhi's Senior Division League, I-League Qualifiers, and many national-level tournaments. GHFC aspires to play the Indian Super League by 2025, with 60% of its first-team players developed through its academies.
Through the college program, GHFC will groom student-athletes to leap. The youngsters will participate in reputed university competitions year-round alongside playing in national and international tournaments. The athletes will be guided by reputed coaches who have experience in football development for over 10 years.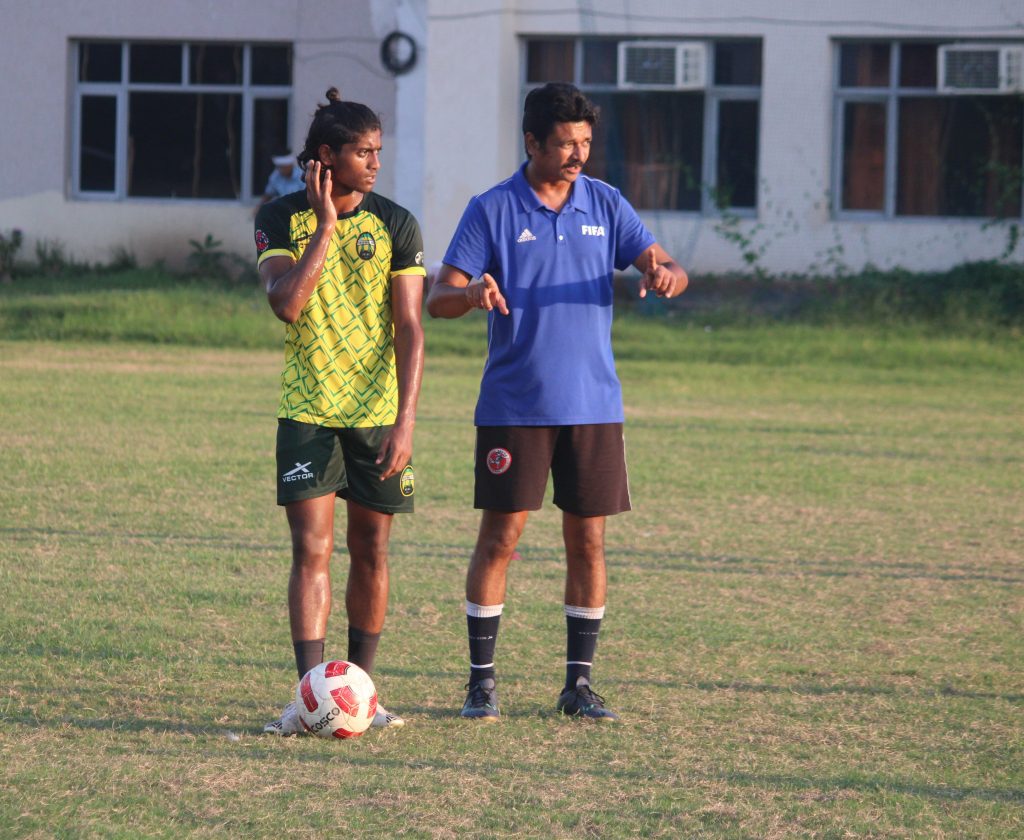 The best performers will gain professional contracts with Garhwal Heroes Football Club, while the rest will be provided scouting opportunities in GHFC partner clubs and other elite division teams. The athletes who enroll will gain access to 24×7 lodging facilities on an environment-friendly campus and professional guidance on diet, fitness, recovery, and mental wellness. The personalized curriculum that emphasizes sports and academics will empower student-athletes to get the best of both worlds.
So now, when Class XII ends, one need not choose between sports and academics. Neither do they need to spend a hefty amount to pursue their dreams abroad. They have India's first undergrad program with footballing excellence. Registrations for the academic year 2022-23 are ongoing, with few slots left.
Read more about BBFS Residential Academy
Download enJogo, India's first football learning app on Android and iOS
Read the last five editions from The Dugout:
#40 A cricket legend's blessing for next gen footballers
#39 Importance of Coach Education
#38 Football's loss is Industries' gain
#37 Pathway to professional football in India