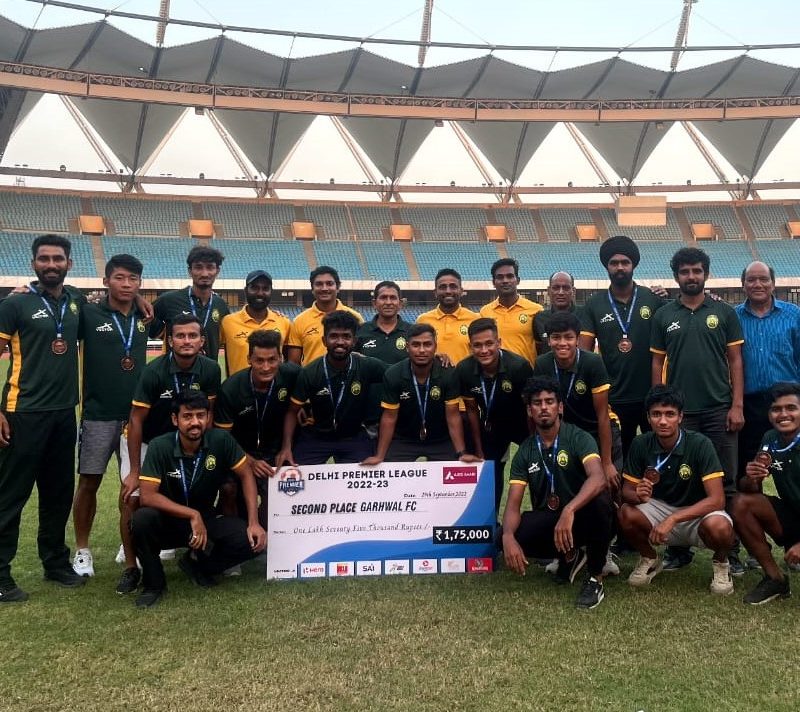 Garhwal Heroes Football Club (GHFC), the sister team of Enjogo and Bhaichung Bhutia Football Schools (BBFS), finished second in the recently concluded Delhi Senior Division Football League – the top flight in Delhi.
Out of the 18 member squad, three players – Hrivei Carlos Pao (18), Karthick Panicker (19), and Rohan Manar (18) from BBFS Residential Academy signed professional contracts to represent the team. Throughout the league, the youngsters regularly featured for Garhwal Heroes FC.  
As the tournament progressed, Carlos and Karthik got picked by scouts and signed for an I-League-based team.
"It was a season of learning for the team. We have stayed composed and outperformed robust sides on many occasions.
 However, we dropped points against opponents where we should not have. We will reflect on the shortcomings and focus on our strengths for the next season," said Kishore Taid, the CEO of Enjogo and GHFC. 
The Delhi Senior Division Football League is an 11-team competition conducted in a round-robin format where every club plays each other twice. Out of the 20 games, GHFC won 11 matches, drew 6, and lost 3. 
The team scored 40 goals in total, and 24-year-old forward – Nirmal Singh Bisht became the club's top scorer this season. Nirmal signed for GHFC in 2019 and has represented the team in I-League Qualifiers, Delhi Senior Division, and other national competitions.
"We finished second twice in the last three years. The aim is to qualify for the I-League by winning the state and the 2nd Division League next season. We will put forward our best efforts to achieve the target. Overall, it was a good season with young players. We could see a lot of potential, and we want to build on it," said Sunil Patwal, the Technical Director of GHFC.
Launching India's first college football program with GHFC
This year GHFC partnered with Apeejay Stya University (ASU) in Gurugram, to launch India's first college football program for undergrad students. The college offers degrees in Engineering, Management, Law, Journalism, and related fields as well as job placements in top companies. Budding footballers who get selected will play professionally while pursuing a degree of their choice.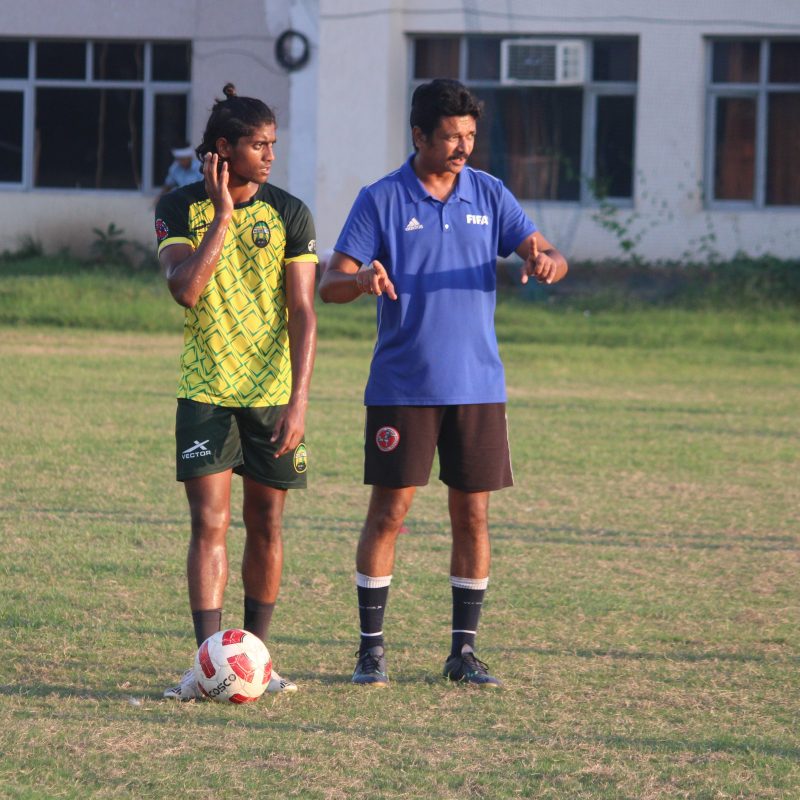 The youngsters will participate in reputed university competitions year-round alongside playing in national and international tournaments. They will be guided and trained by AFC 'Pro' and 'A' certified coaches who have experience of more than ten years in youth development.
The registrations for the academic year 2022-23 are ongoing, with few slots left. Interested parents can contact the admissions team at 7290097090 or register here.
Read more about GHFC College Program.
Be part of India's largest football trials – #100Trials100CitiesUnlimitedDreams. Download enJogo from Android or iOS, and register now.
Read the last five editions from The Dugout:
#56 Developing next-gen Indian footballers with Vipin Anto
#55 Enjogo set to organize football trials in 100+ Indian cities
#54 Women's Football: The next big opportunity in Indian sports
#53 Kicking off a dream with Kshitij
#52 How does the FIFA ban affect youth football?