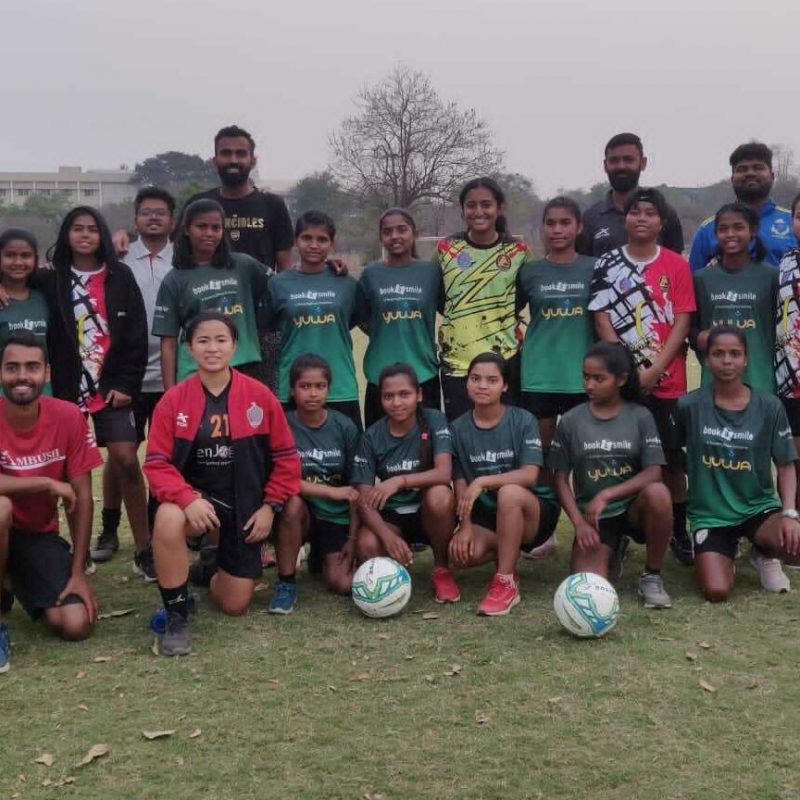 "If you fall behind, run faster. Never give up, never surrender, and rise up against the odds." ―Jesse Jackson
In today's day and age, it is unfortunate that girls are still denied the opportunity to pursue what they want. Be it academics, arts, or sports. A few days ago, through a BBFS trial, I met eleven girls in their late teens who played for a team named Yuwa – an organization that supports underprivileged girls to play football and live freely. They all come from a small town in Jharkhand, where child marriage is still common.
Yuwa, which won the Laureus Sport for Good award in 2019, helped these young athletes to appear for BBFS trials to join the one-of-its-kind residential program at Nashik, Maharashtra.
During their visit, we played tons of football with them and had a wonderful time together, but the conversations about their lives back home were devastating to hear.
Gender no barrier
I interacted and spent quite some time with the girls to understand their backgrounds, challenges, and triumphs. Each of them had a different story, but collectively, an odd sense of resentment was prevalent. Often we hear misconceptions, one of which is that women are not good enough to play football or are not supposed to. These girls each day get reminded of it. Yet they never stop grinding.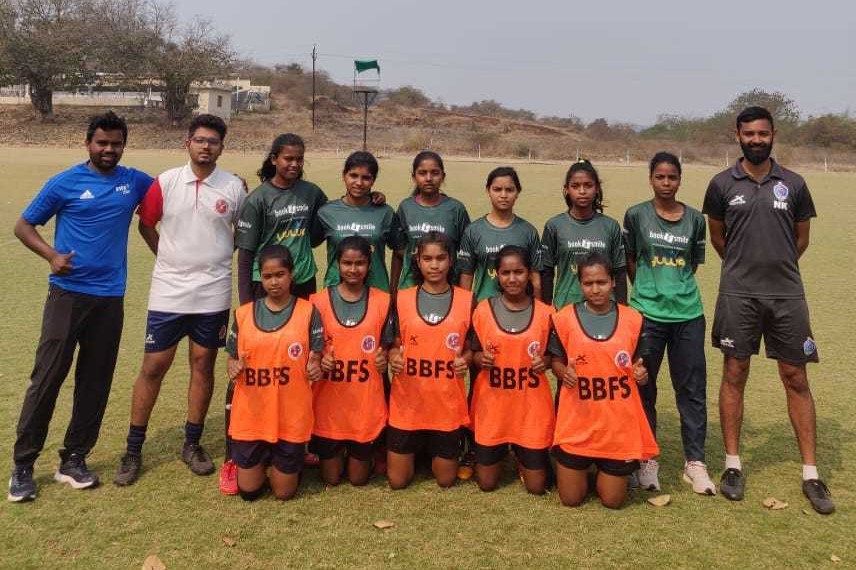 "We live in a rural area, and our parents are not well-to-do. Usually, my father consumes alcohol and sits at home. Meanwhile, I find different ways to earn and pay for my academics. When it comes to football, there is no family support or encouragement to pursue it as a career. We fight every day to play. Sometimes, we sneak out in the evenings to train. We go through numerous struggles, but our love for the game keeps us moving. When we play, we forget about all the sorrows and are the happiest in our element," says Reena, a senior player of Yuwa.
Lack of access – an obstacle for women's football
"We all live close by and train together every day. But to reach where we have today, it has taken immense struggle and willpower to do so. In our town, the majority would not support the idea of female football, and they hold us back. The idea of women wearing shorts while playing is despised because our legs are exposed. We are not allowed to go and train during the evening. Instead, all we are supposed to do is help with household chores.
Besides football, we are not even allowed to study. Our academic costs are not taken care of. We pay for it. We coach young boys and girls to support our tuition fees. We even try to support our younger siblings," says Nisha, another trial attendee.
The girls also told me once they pass the XIIth standard, they are forced to get married. They teared up while sharing their stories.
An opportunity to train at BBFS Residential Academy
BBFS, since its inception, has focused on nurturing the will to play, learn, and master football for youngsters. Every year, BBFS provides scholarships worth around INR 2 crores to deserving players, provided the athlete matches the scholarship criteria.
For the same purpose, BBFS invited these young girls to scout the best talent. Three coaches and eleven girls were invited to the BBFS Residential Academy in Barnes School and Junior College, Deolali, for the trials.
"When we knew about this opportunity, it was a ray of hope for all of us. Each of us was determined to give our best shot. Our experience after coming to the campus has been wonderful. The journey was great, and some of us got to travel by flight for the first time. We were delighted and proud to travel by flight for the purpose of football. We had so much to learn from the campus. We would return from training and discuss how beautiful the campus is and its discipline.
The emphasis on academics and football is excellent. We never trained this way back home. The coaches are very friendly as well. Our perception of coaches or coaching was very different before we came here.
The coaches here do not focus on a 25-minute game but observe various other factors which involve both our on-field and off-field activities. They try to understand the players in different ways, which is why they took sessions twice a day. We played matches as well.
Everyone was satisfied with their performance because of the various chances we got. We have made new friends, learned a lot, and are returning with a bag full of memories. I hope to get selected and come back here again," says Pooja, the captain of Yuwa, with tears of merriment rolling down her eyes.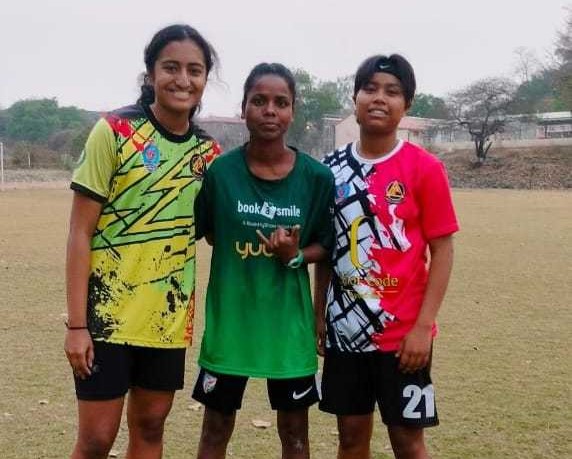 The final round of trials will kick off during mid of April when the selected players from the initial phase will be called to one of the five BBFS Residential Academies. The selection process, which will screen the technical, tactical, physical, mental, and social aspects of the athletes will be rigorous, and the deserving players will make a cut for the upcoming season to train at India's largest football academy.
Read more about BBFS Residential Academy
Be part of India's largest football trials – #100Trials100CitiesUnlimitedDreams. Download enJogo from Android or iOS, and register now.
#68 Fueling your A-Game: Importance of Nutrition for footballers
#66 Excelling with both Cleats and CLAT
#65 Through the eyes of young Amaya
#64 BBFS Residential Academy invites applicants for academic year 2023-24