Recently in Bengaluru, the 15th edition of the world's richest cricket league, the Indian Premier League (IPL), hosted the player auction on 12th February. The latest edition will again see superstars from world cricket battle for glory and the coveted trophy.
In a similar fashion, our student-athletes at Vedas International School, a BBFS Residential Academy in Delhi, geared up for their homegrown festival – the Intra Vedas Premier League.
Eight teams were formed replicating the IPL-styled auction where players were chosen via virtual points. A total of 88 players were pitted on the pool, and 8 captains, who were selected based on their previous form, led the auction and signed them.
"The Intra Vedas Premier League is one of our flagship events in the residential academy. This year, it is our first tournament after we played the Bhaichung Bhutia Champions Cup in December 2021 at Nashik. The teams were a mix of U-13, U-15, and U-18 age categories, and the tournament was held in a league format with nine players and three substitutes for each team.
We provided 2,500 points each to the captains and kept a base cap of 50 points for players. Depending on individual capabilities, the base cap changed. It was great to see our boys taking ownership and building their teams. Our motive was to provide them the competitive exposure and build a strong sense of bonding amongst all", said Kunal Kumar, a senior coach in the academy.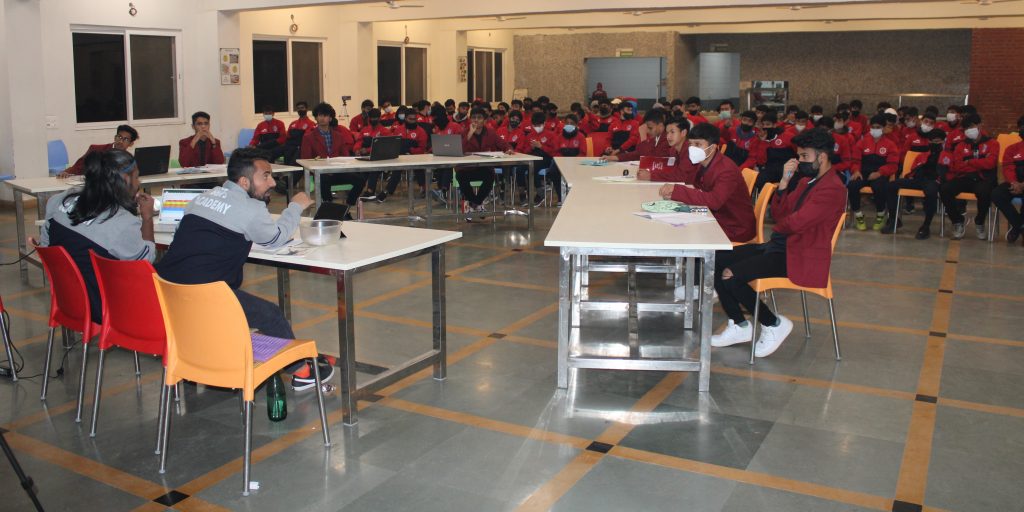 "The experience of participating in the auctions was great. I went behind players who matched my strategy. I needed a fast striker, a robust defender, and agile wingers. I got Suryansh, our striker, and Khemraj, our defender, whose addition proved vital. My philosophy was to play an attacking style of football and pressurize our opponents.
Of course, in an attempt to build my team, I made some hard choices. In these situations, you have to leave aside your relationships and focus on sporting merit. I did not bid for some of my very close friends, but they understood and showed their sporting spirit.
During the tournament, I endured multiple challenges to manage my team. My biggest learning from this experience was to tackle emotions and get the best out of individuals. I am happy. In the end, the choices bore fruits. We created memories of a lifetime and became the champions," mentioned Atharva Bhurale, the captain of Boca Seniors, the eventual champions of the league. Atharva studies in class XII, Commerce.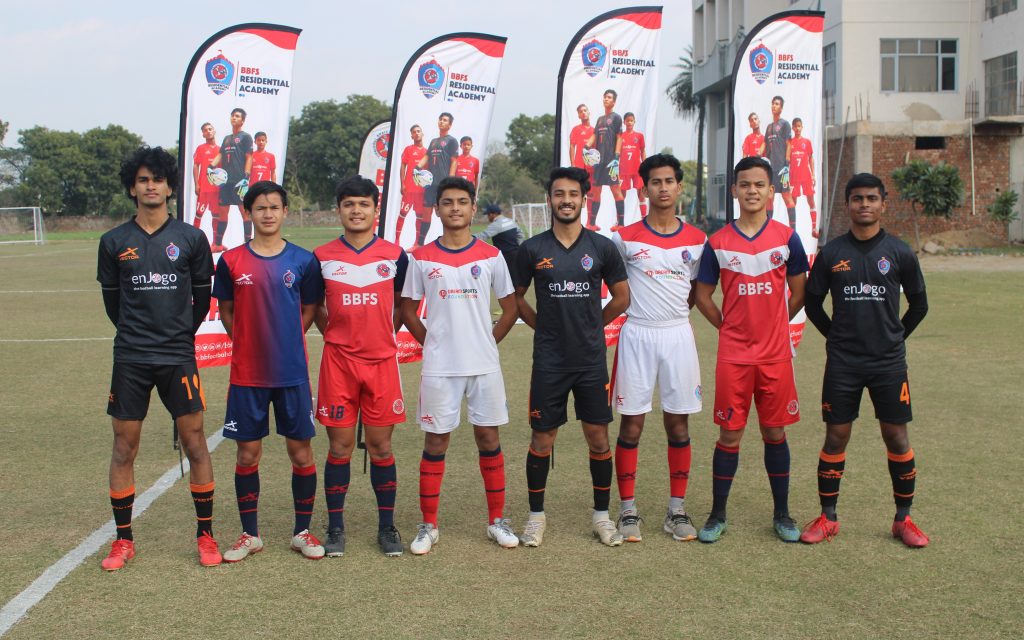 A league for all
Each team played seven matches in a single-legged format, where matches spanned for 30 minutes each. Every team had a mix of junior boys from the junior and sub-junior categories.
The most pleasing outcome of the tournament was to see seniors guide their junior counterparts and motivate them to push their limits. In one such instance, Ishaan Sawant, a boy in his early teens, scored his debut goal in a competitive game. All the players and coaches in the academy celebrated in unison while the lad had his sweet moment of glory.
"I was delighted to score my first competitive goal. It came against Kaminari FC. I was subbed on. Usually, I play as a defender, but here I played as a winger. When I came on, I intercepted the opponent's pass and took two strides before placing the ball into the bottom corner. I loved the celebration that followed," said Ishaan, who studies in VII standard.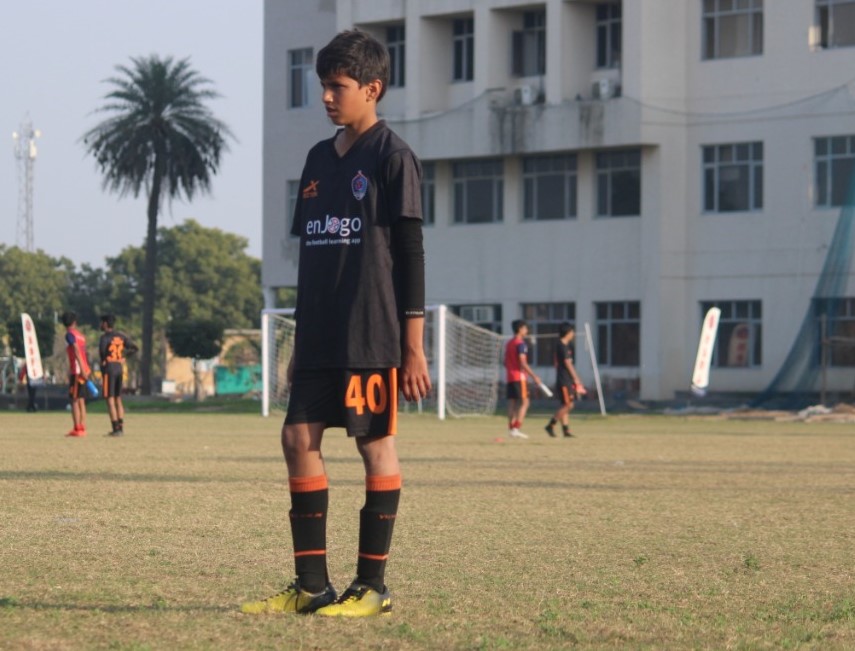 The end of an era
The Intra Vedas Premier League was also a farewell of sorts for the first batch of students passing out this year. Emotions overflowed as the boys realized that their glorious years at the academy were about to end. Everyone had their golden bittersweet moments, and some decided on passing on the baton to the junior folks.
"Time flies. When I joined BBFS residential academy in 2018, I was a rookie. The learnings that I had here shall remain unparalleled. I have played multiple tournaments for BBFS, including the Reliance Cup and I-League. I will miss everything once I leave, but BBFS has given me a purpose in life. I will be leaving the academy in three months to join college.
This year, at the Intra Vedas Premier League, I chose to impart my learnings over these years to my juniors. I made an average team and selected youngsters I saw lacked confidence like I did in my early days. My motive was to boost their confidence and provide some value that I have learned the hard way. Over the years, I believe right mentorship can change many things. I was fortunate to be surrounded by supportive seniors and mentors when I started, and I wanted to give back to my juniors as well.
Now, I look forward to pursuing a career in sports science, an untapped field in Indian sports. I intend to change the Indian sporting ecosystem," said Shirsh Gusain, Std XII, Commerce.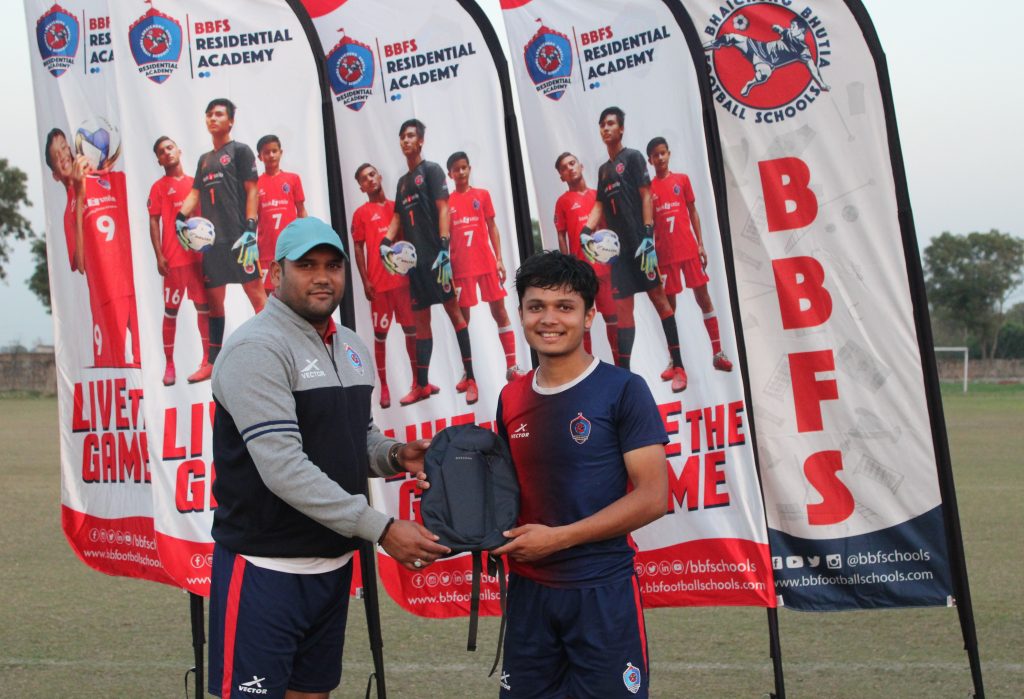 The tournament was conducted after school hours and on the weekend. Individual prizes were distributed to the best performers: Shekhar Choudhary (Best Goalkeeper), Shirsh Gusain (Best Defender), Banplibok Khonhjoh (Best Midfielder), Manbhakupar Malngiang (Best Attacker), Lakshay Choudhary (Emerging Player) bagged the bragging rights.
The BBFS Residential Academy boys will resume their competitive exposure at the Delhi Cup, where seven teams from various age categories will continue vying for the trophy. They will also be playing in the Delhi-A division tournament and other national-level competitions in the coming days.
Read more about BBFS Residential Academy
Download enJogo, India's first football learning app on Android and iOS
Read the last five editions from The Dugout:
#30 What has Shaolin Soccer got to do with Chak De! India
#29 Taekwondo Football The American Dream
#28 Kheloge kudoge to…banoge CEO
#27 From India to Europe: a young footballer's dream journey